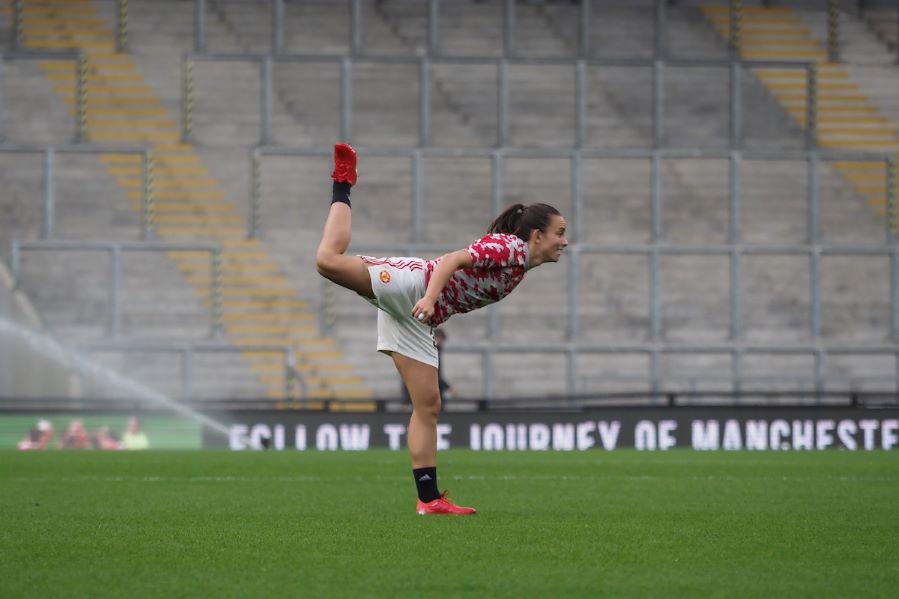 Aston Villa have signed attacker Lucy Staniforth on an 18-month deal following her departure from Manchester United.
Staniforth joined United in 2020 and previously played for the likes of Sunderland, Lincoln, Bristol City, Liverpool and Birmingham City.
The 30-year-old has also 17 caps and two goals for the Lionesses, following caps at four development age-groups.
Manager Carla Ward told avfc.co.uk: "Lucy is someone who will bring a huge amount of experience to this squad."
"She's a winner and is someone who can play off both sides as well as centrally. We're delighted to have her at Aston Villa."