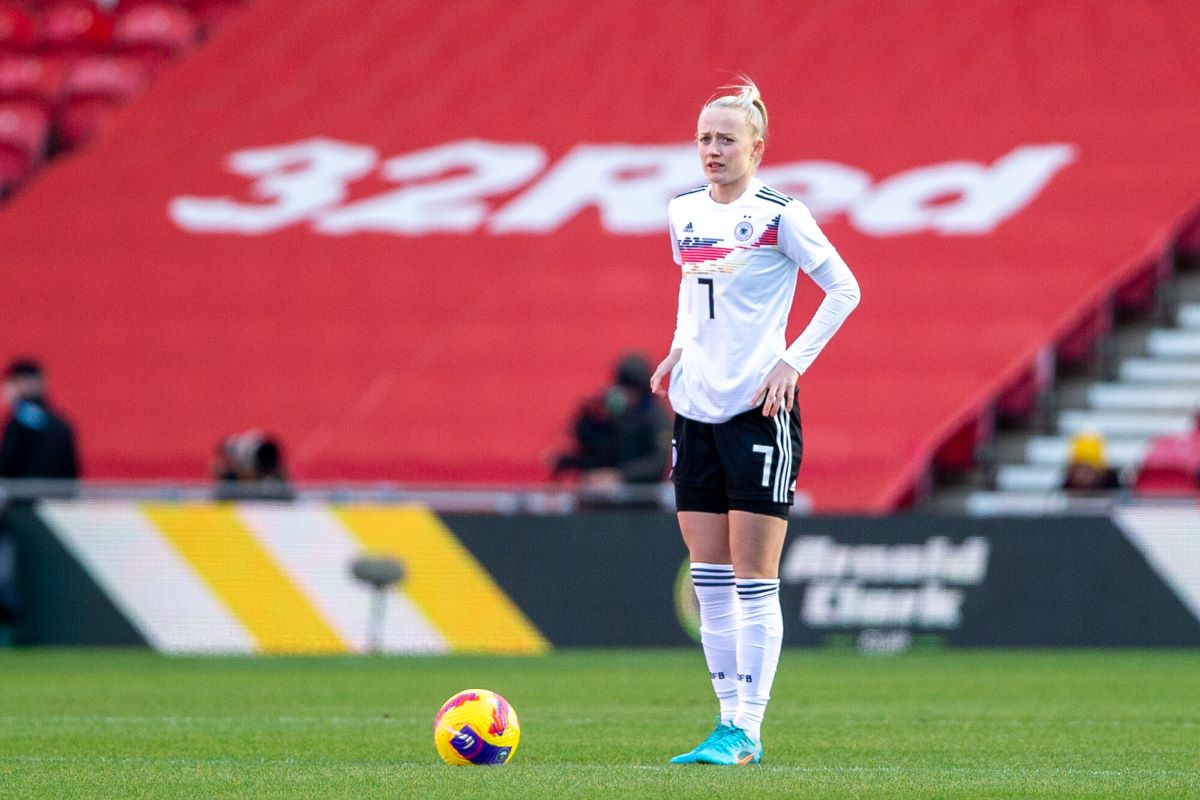 The Arnold Clark Cup kicked off at Middlesbrough FC where Germany levelled late on for a 1-1 draw with Spain.
Germany's Jule Brand forced a near-post parry by Sandra Panos and later played in Klara Buhl, who failed to find the target from a great position.
Spain's Mariona Caldentey went off injured midway through he first half, Lucia Garcia missed the target when in front of goal but was offside anyway.
Lea Schuller was through but lobbed the ball over the bar and when Garcia broke into the box at the other end, Merle Frohms raced out to take the ball of her toes.
Within 30 seconds of the restart, Lena Oberdorf attempted to cut out a ball over the top but only managed to a tee up a volley for Alexia Putellas over Frohms.
Aitana Bonmati volleyed over the top from 10 yards out, Lina Magull had an opportunity from a similar range but Panos made a fine stop.
Frohms tipped a Garcia shot onto the bar and seconds later turned a Putellas effort round the post.
Germany equalised in the 88th minute, Schuller with the finish after Maximiliane Rall forced the ball through to her.
Remaining fixtures (all live on ITV 4 / ITV Hub)
Thursday 17 February – England v Canada (Middlesbrough FC, 7.30pm)
Sunday 20 February (Norwich City FC) – England v Spain (3.15pm), Canada v Germany (8.15pm).
Wednesday 23 February (Wolverhampton Wanderers FC) – Spain v Canada (2.30pm), England v Germany (7.30pm)