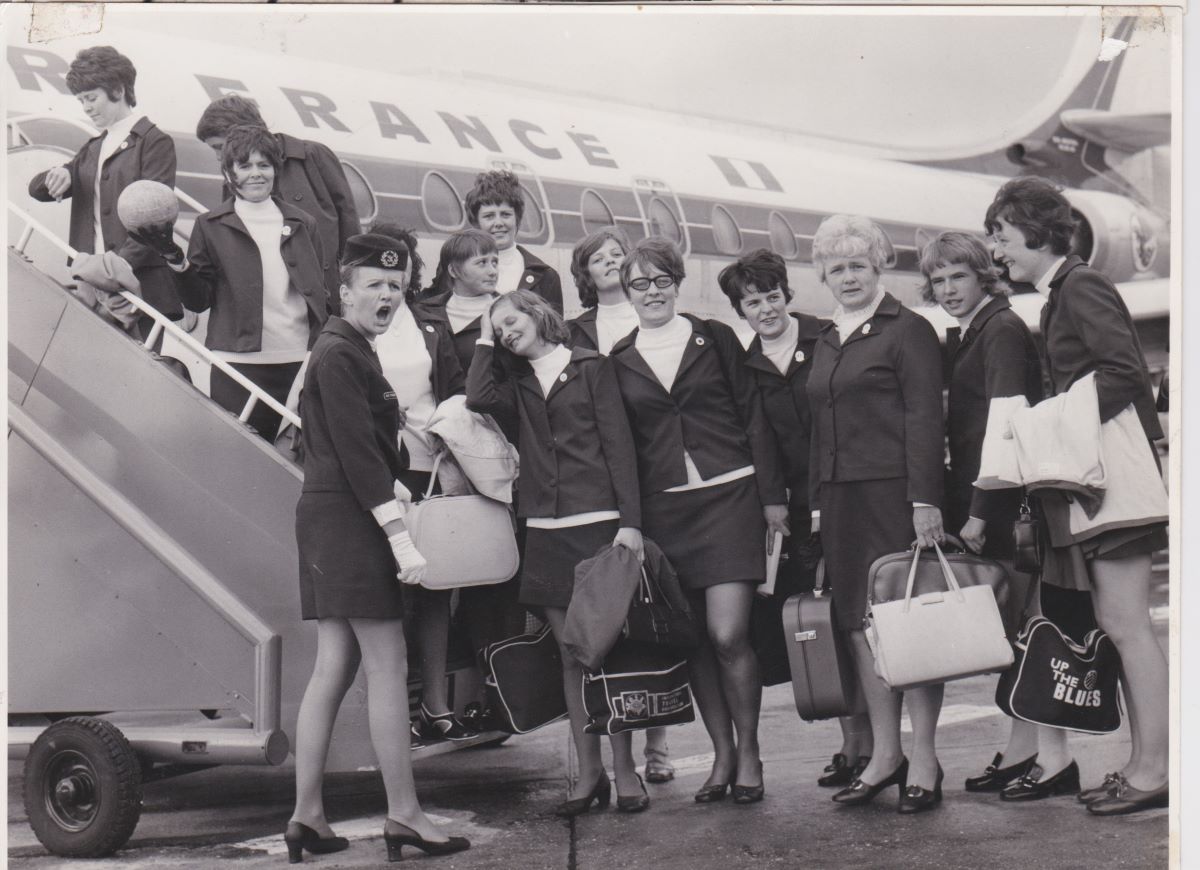 An appeal has been launched to create permanent tributes to the pioneering Manchester Corinthian Ladies FC at Fog Lane Park, Didsbury.
The first ever appeal by the Friends of Fog Lane Park has been launched in partnership with Manchester City Council, MCRActive and supporters, players and researchers of the awe-inspiring Manchester Corinthians, and their sister club, the Nomads.
The aim is to establish permanent visual tributes to the Corinthians and Nomads. The Friends are seeking to raise £10,000 and deliver in stages significant tributes to these remarkable women who played and promoted football at a time when a FA ban was in place.
The main aims are to:
Install a plaque at Fog Lane Park highlighting the achievements of the club and stage a celebratory unveiling with former players
Erect a lectern-style information display, close to the actual pitch the women utilised, detailing the Corinthians' achievements over the decades with the aim of inspiring young girls and others with their story
Recruit a local artist to paint a specially commissioned Manchester Corinthians mural
on an appropriate building within the park
The appeal aims to deliver each of these objectives in stages as funds allow.
Football historian Dr Gary James has been researching the story of the Manchester Corinthians for several years and explains:
"Both the Corinthians and the Nomads have been significant Manchester teams over many decades. They gave opportunities for women to play football at a time when the FA stubbornly claimed the sport was unsuitable for them.
"They toured the world demonstrating all that was good about Manchester, football and female endeavour, winning major competitions and raising a lot of money for charity.
"Manchester is known as a footballing city and we have been blessed with some incredible successes over the decades, but our major contribution to the history of women's football from the 1940s has not been given the recognition it deserves. There are statues, plaques and other tributes to men's football across Greater Manchester yet there's nothing permanent on the women of Manchester Corinthians. It's time we rectified that."
The Corinthians raised a considerable amount for charity over their existence and now it's time to raise funds to thank them for their efforts by erecting permanent tributes.
How to contribute to the appeal: Contributions can be made via this link.
A couple of the Manchester Corinthians will be panelists at a talk by Dr Gary James on Friday 1 July at the National Football Museum, 2pm to 4pm. It's free but tickets must be booked in advance here.