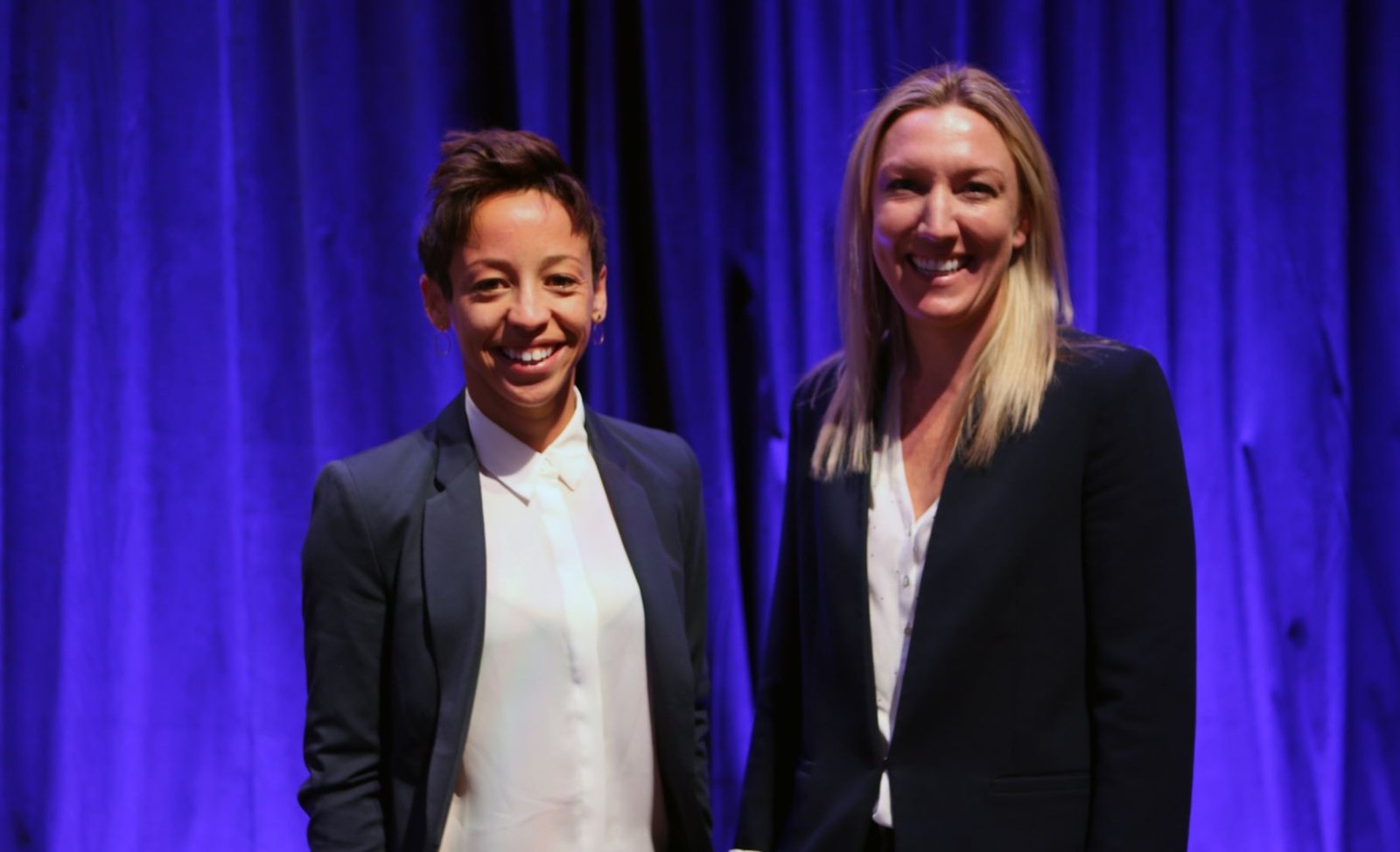 Chief Women's Football Officer Amanda Vandervort departs FIFPRO; Sarah Gregorius named Director Global Policy and Strategic Relations for Women's Football.
Amanda Vandervort will be stepping down from her role at FIFPRO as Chief Women's Football Officer as of May 31, 2021.
"It has been my honour to serve the players through FIFPRO. Unfortunately, Covid-19 has brought unforeseen changes which resulted in this very difficult decision," She will remain in a consultancy role through July.
During Vandervort's tenure, FIFPRO launched Raising Our Game, a forward-thinking report about women's professional football which puts players at the heart of the planned development and growth of the game. Following this, FIFPRO published two additional reports focused on the impacts of the pandemic specifically on the women's game: Covid-19 Implications for Professional Women's Football, and FIFPRO Player Unions Reveal Ongoing Impacts of Covid-19 on Women's Football.
Over the past few years, FIFPRO has expanded women's football engagement with its members and leveraged technology in innovative ways to bring women's football representatives around the world even closer together. The organisation partnered with Women in Football to host their first-ever event outside the UK, and expanded its educational programming for unions and staff around issues like gender equity, inclusion and sexual abuse. In 2020, FIFPRO helped to develop FIFA's first Pregnancy and Maternity Policy for professional female players.
Looking ahead and with the goal of continuing the momentum in Women's Football, Sarah Gregorius will step into a newly defined parallel structure and role as Director Global Policy & Strategic Relations – Women's Football, working in conjunction with Alexander Bielefeld, Director of Global Policy & Strategic Relations – Men's Football.
"There is still much work to be done, and I don't plan to be far away from the important decisions that shape the future of our industry," Vandervort continued. "Players, through the FIFPRO member unions, must be included in all aspects of the recovery, rebuilding and policy making processes in these difficult times. Sarah is the right person to drive these initiatives forward at FIFPRO, along with helping shape the future of the women's game with stakeholders, members, partners and players. She has incredible experience as a professional footballer herself, having earned 100 international caps, played in three FIFA Women's World Cups and two Olympic Games".
Jonas Baer-Hoffmann, FIFPRO General Secretary, said: "Amanda's contribution has been very important in driving the fundamental message that improved conditions are vital for the recovery of women's football and the growth of a sustainable employment market for women in the game." He continued, "It was very valuable personally and for FIFPRO to have her on the team. Amanda's devotion to the rights of players coupled with her passion to realise equity and inclusion for women footballers will be missed. But with her experience, we certainly expect she'll remain a close ally. On behalf of our entire organisation, I want to thank Amanda for serving the players".
"At the same time, we are committed to keep pushing forward and I am excited that FIFPRO will continue this journey with Sarah. We are incredibly proud to have had the depth of talent on our team to promote her into this leadership role. As a former player, who not only played on the world stage but has lead collective bargaining negotiations with her New Zealand national team and developed a very strong policy and organizing capacity since her retirement she brings all the ingredients to the table for this next step in our strategy."
#DanskeWomensPrem: Back-to-back wins for Cliftonville and Glentoran