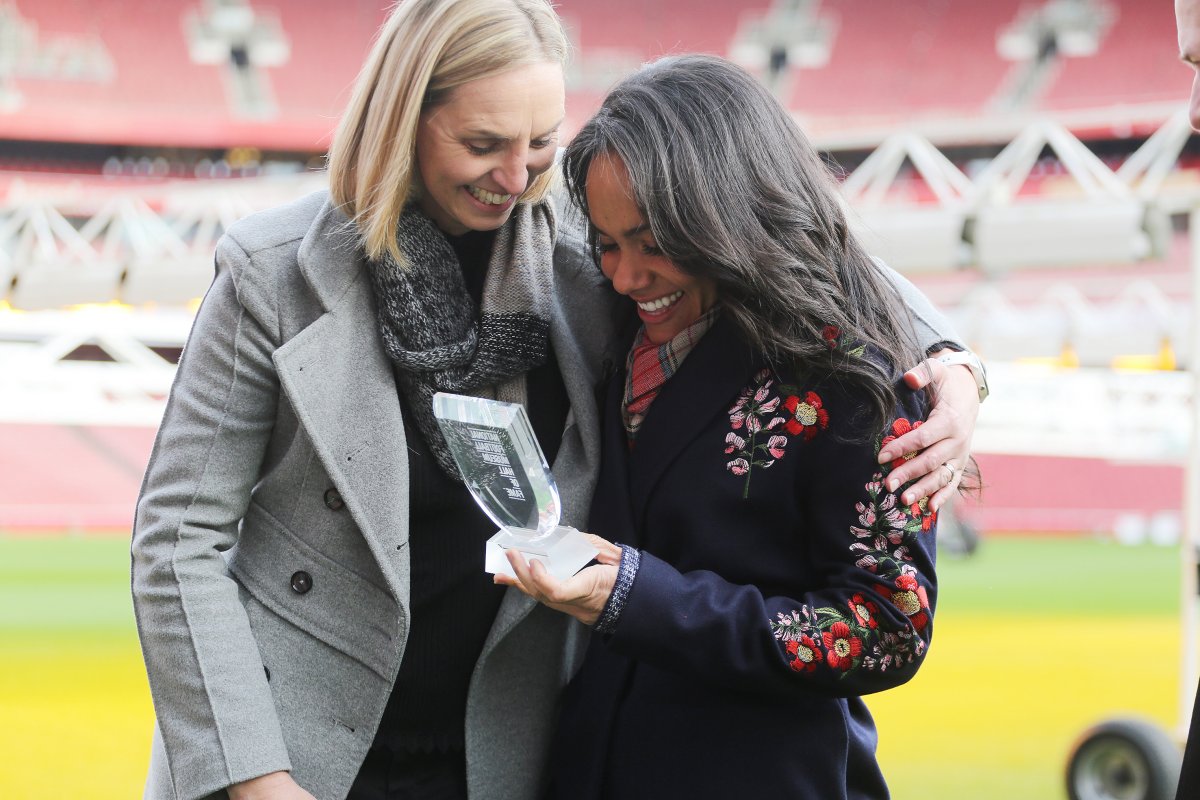 Alex Scott MBE, former England and Arsenal star and pioneer for women's sports punditry, has been inducted into the National Football Museum Hall of Fame.
Scott received the award this week at a surprise ceremony held at Arsenal's Emirates Stadium, presented to her by former team-mate, captain of Arsenal and England and fellow Hall of Famer, Faye White.
Alex Scott, said; "This is a huge honour to be inducted into the National Football Museum Hall of Fame and a massive confidence boost for me ahead of the weekend.
"To be named alongside some incredible legends of the game is something I am very proud of and is something I will treasure forever."
Tim Desmond, CEO of the National Football Museum, said: "Alex follows Cyrille Regis as our second inductee for the refreshed Hall of Fame which aims to be more representative of those special football people who have made an outstanding contribution to the game of our lives. Alex has paved the way for women in football and led a sea change when it comes to equal and fair representation of women in sports media."
Faye White, added; "Alex is a very worthy inductee into the Hall of Fame.  She has been a trailblazer for the women's game both on and off the field and I am proud to be able to welcome her into the club.
"You could see from her emotional reaction what it means to receive this recognition for all the hard work that she has put in over the years and she fully deserves the recognition she has received.
Alex Scott scored Arsemal's winning goal in the 2007 UEFA Women's Cup Final, made 140 appearances for England and since her retirement in 2017 has made a successful career in broadcast television.