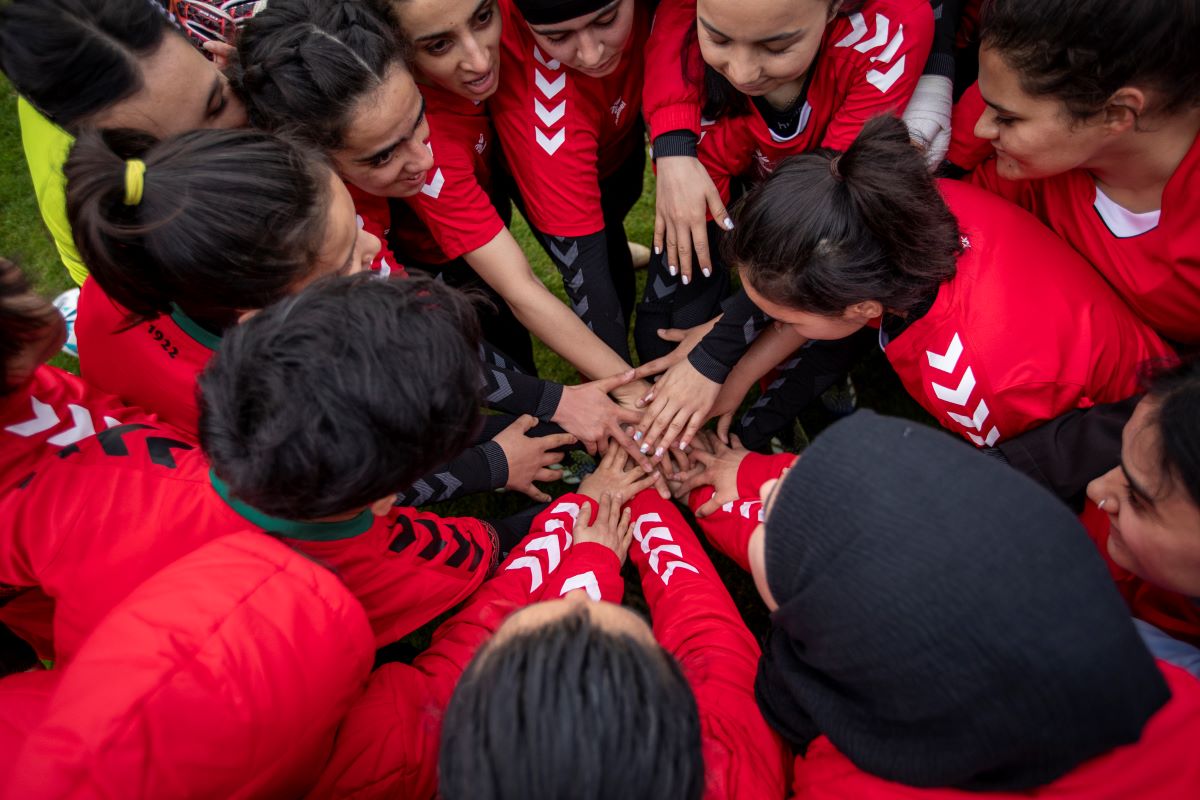 International Surrey Football are to play the Afghanistan Women's Development Team at Dorking Wanderers FC on Sunday 29 May.
International Surrey Football started up in 2018 with a men's team, the women's side beginning last year by beating  University of Surrey 8-1 in a behind-closed-doors friendly.
The match on Sunday 29 May – ISF Women's first public fixture – kicks off at 3.30pm and admission for adults is £5, with tickets available in advance here.
Afghanistan Women's Development's two-day trip to Surrey will include team building activities and spreading  awareness of their situation.
The ISF co-founded the World Unity Football Alliance, a federation of 19 internationally based representative football teams aligned by the common values of empathy, compassion, equity, honesty, and respect for universal human rights.
ISF Women have another date scheduled at Meadowbank on 12 June, with opposition yet to be confirmed.