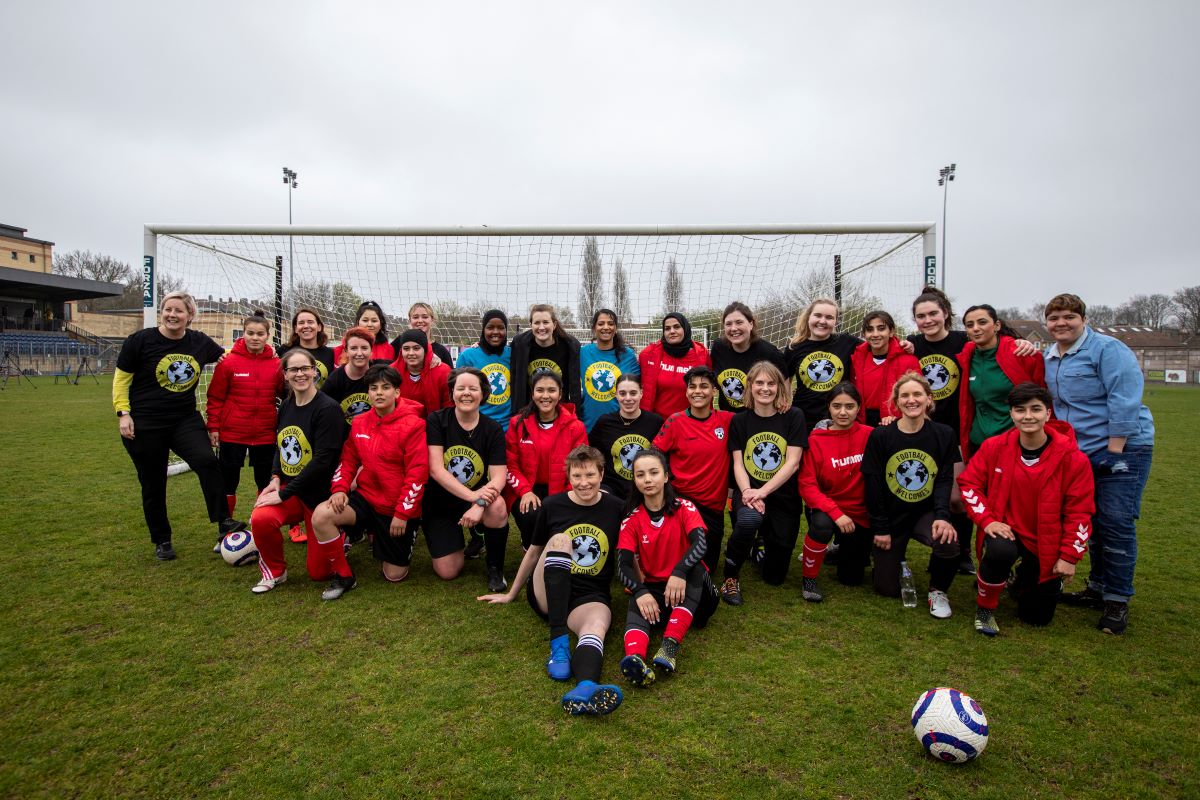 The Afghan National Development Squad beat the UK Women's Parliamentary team in a contest supporting 'Football Welcomes', an Amnesty International UK initiative to welcome refugees and people seeking asylum into UK communities through football.
The Afghan squad, who arrived in the UK last November after fleeing the Taliban, played the Women's Parliamentary Team of MPs – including Tracey Crouch, Kim Leadbeater, Alison McGovern, Louise Haigh, Kirsty Blackman and Wendy Chamberlain – at Dulwich Hamlet FC. The Afghan Development Team beat the parliamentarians in all four matches played.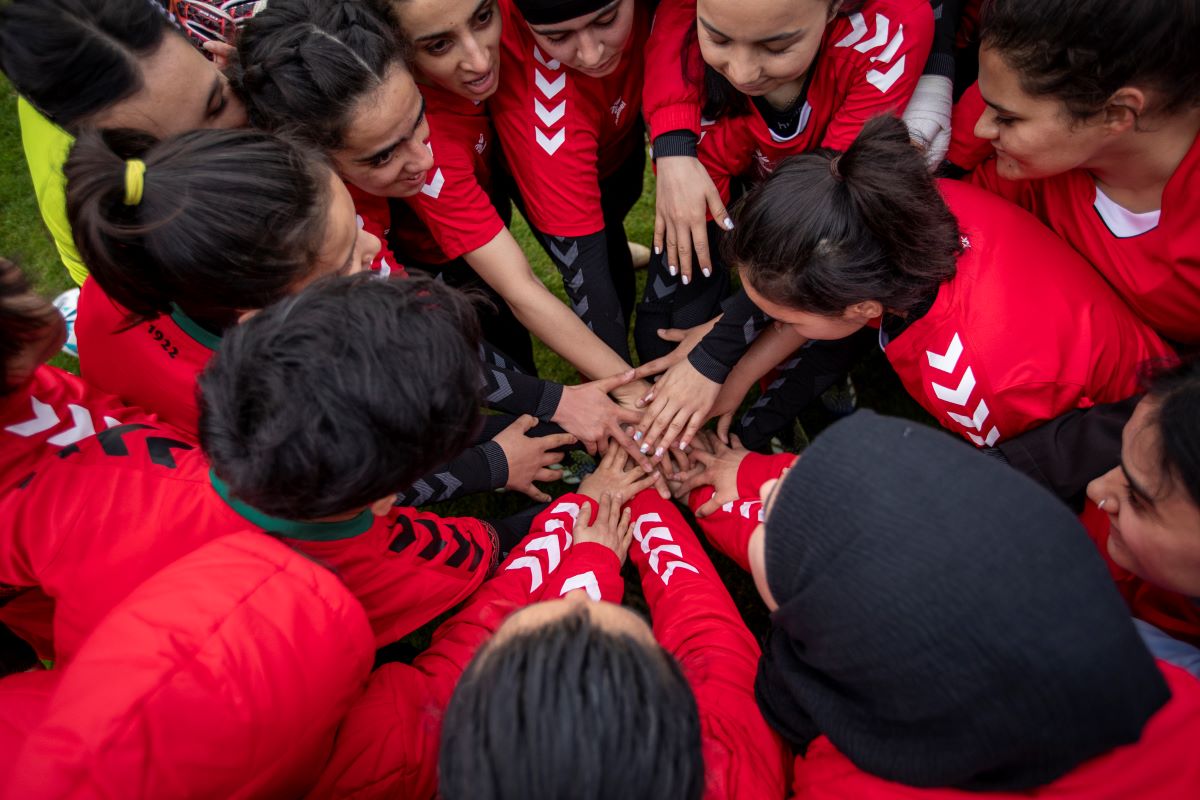 The game was played to kick-start Amnesty's annual Football Welcomes initiative, which celebrates the contribution players with a refugee background make to the 'beautiful game' and highlights the role football can play in creating more welcoming communities for refugees and people seeking asylum.
This year's campaign – which is in its fifth year and runs throughout April – comes during the biggest refugee crisis Europe has seen since the Second World War. Images and stories of people fleeing Ukraine have once again shown the plight of refugees, the trauma they face when fleeing conflict, and the need for countries and communities around the world to welcome them.
Khalida Popal, Afghanistan Football Development Squad's Team Director, said: "The team is a long way from home, but the cheering atmosphere today was what they needed. The players showed off their skills and played passionately. After a tumultuous journey to reach safety, there are still many obstacles they face. Football has a powerful way of bringing people together and is a crucial part of the team rebuilding their lives in the UK."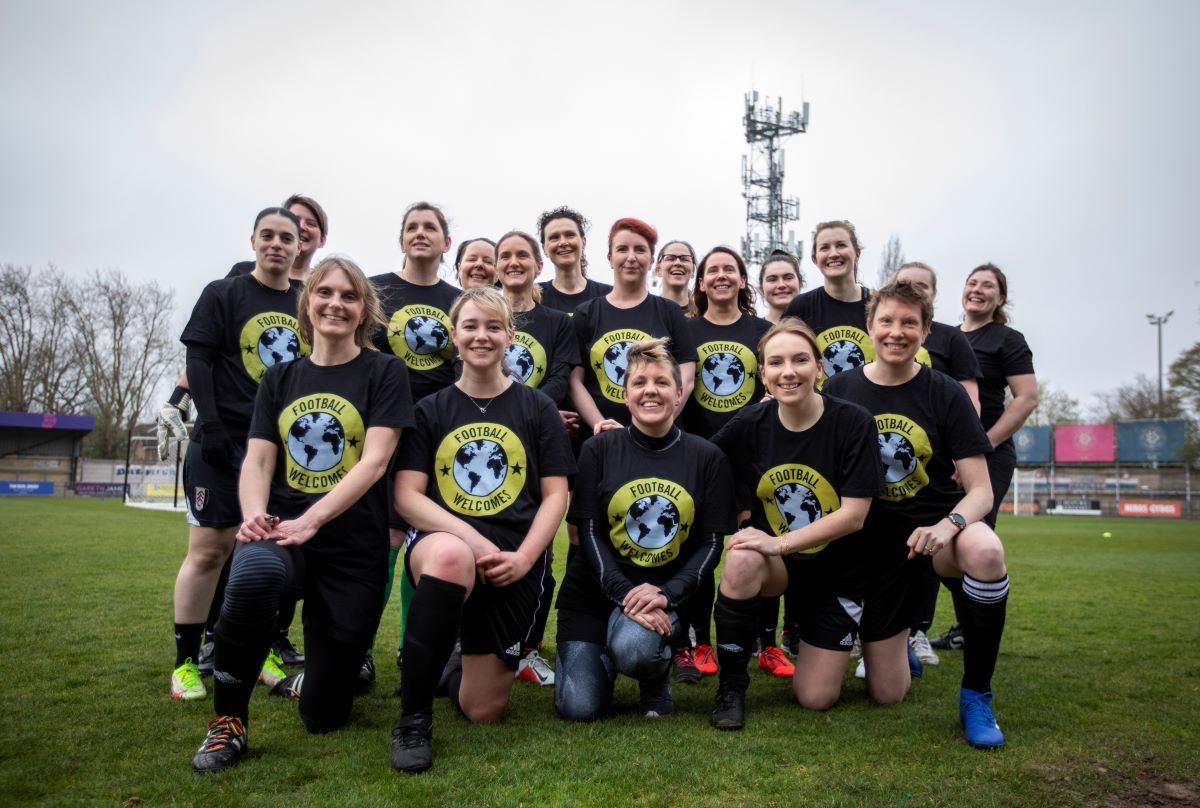 Tracey Crouch, Women's Parliamentary Team Captain, said: "We knew we were playing against pros, and we were up for the challenge. We got to know the Afghan team on the pitch, and they are remarkable players. It's an absolute pleasure to have them settled in the UK and we can't wait to watch them grow as a team."
Also playing in the match, Naomi Westland, Amnesty International UK's Head of Football Welcomes, said: "This match goes to the very heart of what Football Welcomes is all about – breaking down barriers and bringing people together from different walks of life. The refugee crisis in Ukraine shines a light on the importance of welcoming refugees wherever they're from, whether it's Ukraine, Afghanistan, Eritrea or elsewhere. We hope as many football teams as possible get involved this year to welcome refugees and show just how important they are to our communities.