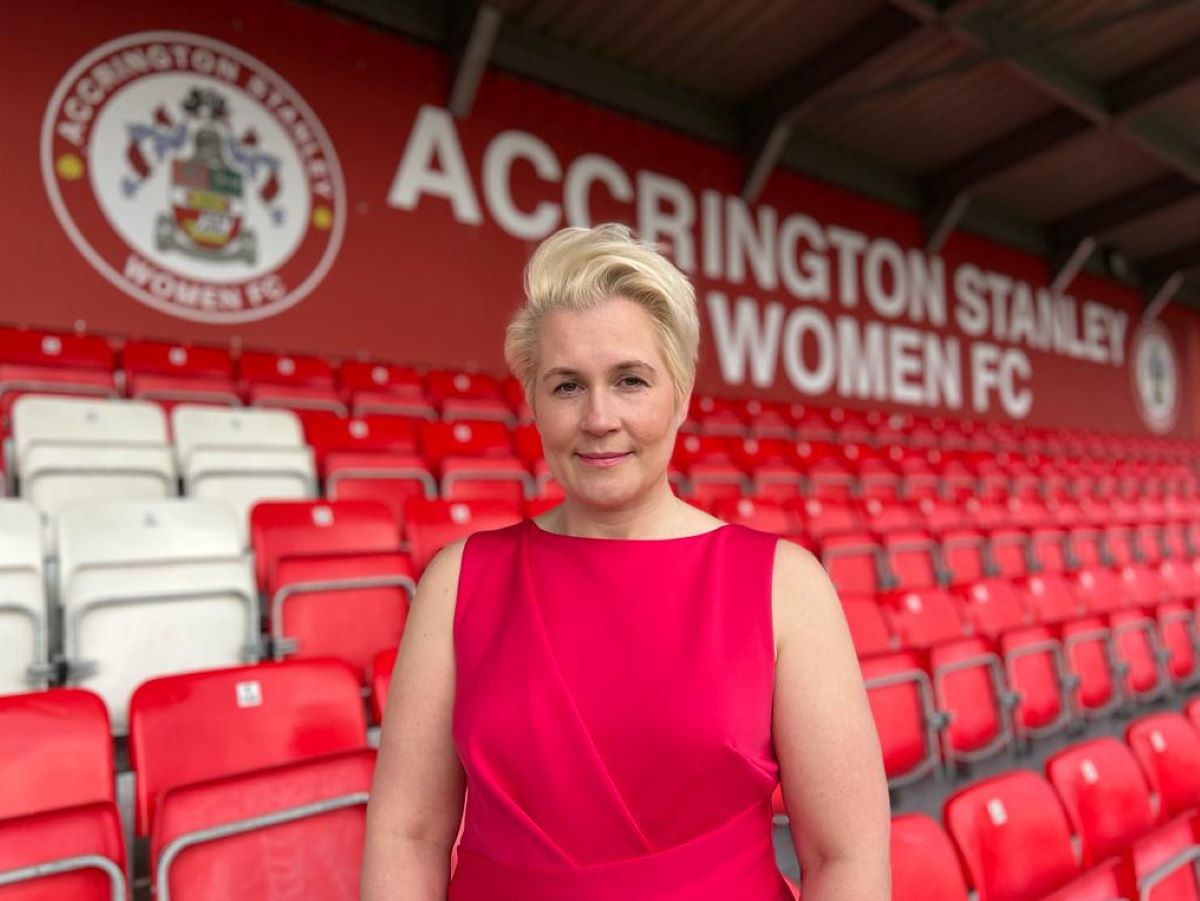 Kelly-Ann Groves, the Chair of Accrington Stanley Girls and Ladies since 2021, is calling for more participants and coaches.
Originally starting out with just a single Ladies team, the club added a Reserve team, then two U-15s and two U-14 girls' teams, followed by two U-11 sides. At the end of the current season, they will change their name to Accrington Stanley Women.
Kelly-Ann Groves commented: "Here at Accrington Stanley Girls and Ladies, it's not just about football or competition. It gives the girls so much confidence, they gain new friends and they're so accepting and really help each other. They train at their own level, there's no pressure. Through to the older players, they really bond, help and support each other and build so much resilience."
The players agree. Heather Oates said: "I like how important creating a welcoming and fun place is from the players and coaches, and also how supportive and helpful everyone can be in improving on and off the pitch."
Cara McCormick added: "We are one big family. The best thing is the banter with the coaches and players!"
The teams train and play home matches at the Stanley Sports Hub, the state of the art £2m community facility developed and operated by Accrington Stanley Community Trust. Situated at Higham Playing Fields on Thorneyholme Road, Accrington, the Hub provides fantastic indoor and outdoor facilities for many different organisations.
Accrington are looking for more players, and coaches. If you'd like to try a taster session, just turn up or email enquiries@afwomen.org. The First team and Reserves train Friday 8-10pm, the U-14s and 15s on Wednesday 5-6pm, and U-11s Friday 5-6pm. First team games are Sunday at 2pm. All training sessions and the home matches are at the Stanley Sports Hub.
You can see more about the teams here: www.stanleytrust.co.uk/accrington-stanley-girls-ladies/