The 2018/2019 season is almost upon us and so to get you in the mood for the action ahead, we're trawling the top three tiers of the newly re-branded women's pyramid to get the lowdown on the atmosphere, expectations, horrors and delights of pre-season from the on-field talents putting in the hard yards and the coaches barking the orders and shaping their teams…
We're checking in with clubs in the new-look FA Women's Championship (formerly the FA WSL2) and in our second interview from the division, we have our first manager. After leading the club as they stepped up to the FA WSL2 last season, Tottenham Hotspur Ladies boss Karen Hills provides her thoughts on another new beginning for the team.
Karen Hills (Tottenham Hotspur Ladies), Manager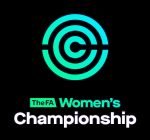 SK: What's been the key/most important task for you and your staff this summer break?
KH: It's been a very busy off-season for us, as before the season even finished we had already started to think about recruitment of players and also our strategy as to who we need to bring in and unfortunately, who we had to say goodbye to. These plans all started around Christmas time. We knew what positions we needed to strengthen and then it was all about talking to the right players who we felt would take us to the next level. We've also had a fantastic group of players with us from last season that we knew we had to keep.
SK: Aside from readying the squad in terms of match fitness, what is the single most important message you hope you get across to the team for the upcoming season? 

KH: This season we have seen a lot of new players come in, which could sometimes unsettle a camp, but I pride us on a good recruitment strategy, which has allowed us to bring in some fantastic, humble people first, and then very good footballers second. That for us has always been key, as we want all our players to buy into the Spurs way. That is to work hard for each other on and off the pitch, have total respect for your fellow teammates and coaching and management team, and to support each other through good and not so good moments within the season. Those, for me, are the ingredients of a winning formula.
SK: What have you or are you enjoying most about pre-season?
KH: I'm enjoying watching us grow into a very exciting, young, talented team who has that 'no fear' attitude. The group as a whole is growing with confidence day by day and already you can see some exciting new partnerships developing on the pitch in positions we have recruited for.
SK: What is the most exciting thing about the upcoming season for you and the club?
KH: Like I said, we have worked really hard over the summer to bring new and exciting players to our club this year, and I can only be proud of what we have already achieved over the last few seasons, which has enabled us to attract these kinds of players. I'm looking forward to watching us continue on this amazing journey with new and existing players who all look hungry and have the passion and desire to not only keep developing themselves, but to work hard for each other to make this season another successful step forward for us as a team and for the club.
Follow Karen on Twitter
And follow Spurs Ladies in the following ways this season:
Twitter – https://twitter.com/thlfcofficial
Facebook – https://www.facebook.com/SpursLadies/
Instagram – https://www.instagram.com/spursladiesofficial/
Website – https://www.tottenhamhotspur.com/teams/spurs-ladies/players/