The 2018/2019 season is almost upon us and so to get you in the mood for the action ahead, we're trawling the top three tiers of the newly re-branded women's pyramid to get the lowdown on the atmosphere, expectations, horrors and delights of pre-season from the on-field talents putting in the hard yards and the coaches barking the orders and shaping their teams…
We're checking in with clubs in the new-look FA Women's Championship (formerly the FA WSL2) and we have our second manager from the division. After arriving at the club as assistant manager to Dan O'Hearne last November, former Sheffield FC Ladies favourite Carla Ward will be leading Sheffield United Women in their historic FA Women's Championship campaign over the months to come. Here's how it's been shaping up in pre-season…

Carla Ward (Sheffield United Women), Manager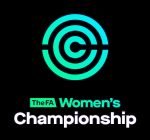 SK: What's been the key/most important task for you and your staff this summer break?
CW: Since we got the news on 27th May (that the club's bid to play in the FA Women's Championship had been successful) it has been an absolute whirlwind. We knew we had to recruit a large number of players and although we had set out a large target list, actually getting them in the door and over the line within the month we knew would be challenging. It's been the biggest challenge I've faced in football but it's certainly been nothing short of exciting.
SK: Aside from readying the squad in terms of match fitness, what is the single most important message you hope you get across to the team for the upcoming season?
CW: I'd say making them understand the United philosophy and what it means to play for the club. Sounds clichéd but every single team at the club from the young girls and lads in the academy, through to the first team follow the same ethos and thankfully, it's something that I've followed through my career. When recruiting players, the first and most important thing was attitude and work rate. That comes first over anything and the group are becoming well aware of that.
SK: What have you or are you enjoying most about pre-season?
CW: I'd say getting the group to gel. We've had a number of 'team bonding' activities, as well as a long weekend away together, and it massively helps. The girls have got on quickly and already you're starting to see a togetherness, and for me, this is hugely important, so I must say it's something that's been pleasing.
SK: What is the most exciting thing about the upcoming season for you and the club?
CW: I think first and foremost it is having the club playing in the elite of the women's game. It's something the club have been working hard for some time to achieve. You go to any department at the ground or academy and everyone's excited about the season kicking off. There's a real buzz around for it.
Follow Carla on Twitter
And follow SUFC Women in the following ways this season:
Twitter – https://twitter.com/sufc_women
Facebook – https://www.facebook.com/SUFCWomen/
Website – https://www.sufc.co.uk/teams/sheffield-united-women/