Over the past few weeks, we've been trawling the top three tiers of the newly re-branded women's pyramid to get the lowdown on the atmosphere, expectations, horrors and delights of pre-season 2018/19 – from the on-field talents putting in the hard yards, to the coaches barking the orders and shaping their teams. You can read our FA Women's Super League previews with players and managers in the brand-new SK49.
Here, we're checking in with clubs in the new-look FA Women's Championship (formerly WSL2) and we've got a couple of familiar WSL faces for this one from Manchester United Women. Defenders Amy Turner and Martha Harris form part of the strong ex-Liverpool contingent in Casey Stoney's squad. We got the pair to give us their glimpse into pre-season with their new team and teammates, as competitive women's football under the Manchester United name returns amid just a little bit of attention and debate…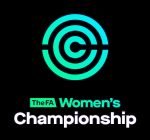 Amy Turner & Martha Harris (Manchester United Women)
SK: How did the close-season break go for you – what did you get up to/how did you relax/unwind/stay in shape?
AT: The off-season was a lot of fun; I travelled to Orlando and Miami. I'm a big Harry Potter fan so Universal Studios was one of the highlights of the trip. I didn't get much of a break last summer as I was injured, so a little switch-off was needed to recharge the batteries.
MH: I just chilled for the majority of it and caught up with my friends and family. I also went to France to meet my mum and dad with my nieces, nephew and big sis. I did some running and still was going to the gym a few times a week.
SK: How were you feeling on the first day back?
AT: The first day was a strange one; obviously we're a newly-formed team and it's not often you have 21 strangers coming together for the first time. But there was so much excitement; we had a tour of Old Trafford and listened to the vision of club and honestly I was blown away. I knew we were all going to be part of something really special – 'The History Makers.'
MH: I was really excited to see all the girls, but a bit anxious as I didn't know all of them!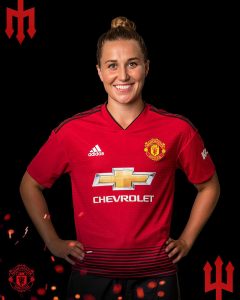 SK: What did the players do on the first day back?
MH: We did a couple of team-bonding exercises then started with some small matches.
SK: As you're all new, any initiations to look forward to?
AT: No initiations as such but we've done lots of great team-bonding exercises as a group of players and staff. From boxing classes to training with the army, and even high wire exercises. It's been tough and definitely out of our comfort zones but we've learned things about ourselves and our teammates that will put us in good stead for the season.
SK: Who's been first in the running/fitness sessions?
AT: Lizzie Arnot is a Duracell bunny; she never stops running! Followed closely by Lucy Roberts. They both smashed the fitness testing in pre-season.
(Martha also makes the Duracell bunny link as she picks out Lizzie…)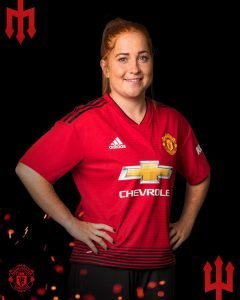 SK: What has been the best thing about being back (and what has been the worst!)?
AT: The best thing about being back for me is training regularly again. It's no secret that I've struggled with injury in recent years but I'm in a great place now and really enjoying my football. Both physically and psychologically I believe that I'm in the best place now than I've been in my whole career.
SK: Who's been the comedian, making everyone laugh? 
AT: We've got a few characters on the team. Charlie Devlin is probably the joker and her dance moves are something else. Millie Turner is like an excitable puppy and her positive energy is contagious.
MH: Lauren James and Millie Turner always make me laugh. Millie has constant energy, so even when we have been in at 7am she is buzzing around…
SK: Who's been the chattiest?
AT: Sio Chamberlain is my car-share buddy. We love a good natter on the way to training.
MH: Katie Zel (Katie Zelem) or Charlie are the chattiest.
SK: Who's come back in the fanciest new footwear?
AT: Lauren James always wears the latest trends – I think she's spent 90% of her time at the Trafford Centre since moving up to Manchester!
MH: I'd personally say myself…
SK: Who will put the most effort into preening and looking their best for the pre-season photo shoots?
AT: The Scousers, Alex Greenwood and Mollie Green, are renowned for their beauty regimes. I would also put Katie Zelem in that category. They all look great, may I add!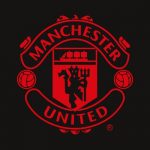 SK: Who is looking really sharp and in form on the field, in pre-season?
AT: Our attacking play is scary at times. We've got a really good blend of strength and power – Jess Sigsworth, Kirsty Hansen and Leah Galton – with the creativity and intelligence of our technical midfielders, of which there are many. Each forward challenges me to become a better defender in training.
MH: I think all the girls are looking in good shape and form. Everyone is really competitive so we all want to be the best and win. Sometimes we get too competitive!
SK: Any personal targets you've set yourself for the upcoming season?
MH: I personally want to stay injury-free and get a good run of games. The past couple of seasons have been up and down for me with injuries so I want to be in the best shape I can be.
AT: I think for me it's about learning as much as I can this season. I feel that I'm in a very privileged position to be at this great club and to be working with some of the best coaches in the game. I think the next few years are really important for me to push on and show people what I am capable of, surpassing the player I was before my injury.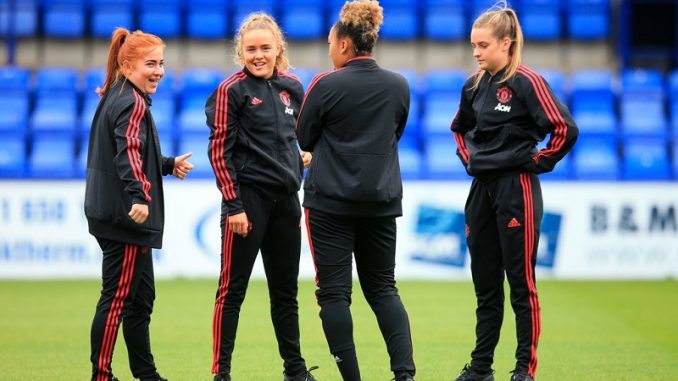 SK: Any facts, hidden talents or funny things you can tell us about one of your team mates that we might not know?
AT: Lizzie Arnot loves to bake and she's really good at it, too. The girls keep putting their requests in; I know Sio wants a garden-themed cake and I would love a Harry Potter one, Lizzie, if you're reading…
MH: Amy Turner is obsessed with Harry Potter.
SK: Who will be your team's or your own biggest fan?
MH: My dad (former Lincoln Ladies and Doncaster Rovers Belles manager Glen Harris) – 100000% (SK: we calculate that at 100 thousand percent…not bad at all).
SK: What is your home ground like and any tips for newbies turning up?
AT: Our home ground looks great! We play our first home game against Reading next week and we can't wait! There's a real buzz about the place and we are keen to make it a fortress for the season ahead.
MH: It's a really nice stadium, and the pitch looks like a carpet.
SK: What can we expect to see from your team and why should SK readers get behind your team in the upcoming season?
AT: You can expect a style of football that emulates the traditional Manchester United way; possession that is dynamic and attractive, togetherness on and off the field, plenty of goals and most importantly a 'never say die' attitude.
Follow Manchester United Women on Twitter