There has been Conti Cup and international action to enjoy just recently and the wait is very nearly over for the start of the brand-new FA Women's Super League season. Ahead of the 2018/19 campaign – the first following the restructuring of women's football's top tiers in this country – a selection of players and managers took part in a roundtable conversation with media members (including SK, of course).

We had a great chat with long-serving Everton boss Andy Spence and also his skipper, defender Dan Turner, we hope you enjoy it too…
Andy Spence
So, we're going straight in there: what does success look like for Everton Ladies this season?
I think for us it's a case of improving on what we did last year. We were disappointed with where we finished in the league (9th in WSL1), although lots of people told me we put in some real, top performances, which I would agree with, but I think we have to convert those good performances into results and points on the board, certainly from a league point of view. Obviously, we had a decent FA Cup run and got to a semi-final, and come out of a tough group as well in the Conti Cup, so again, it's just a case of us getting better from last year. So can we convert some of those performances into the results we could and should have got? Can we go a little bit further in the two cup competitions as well?
You've had a year of being full-time, are there things that you've learned from that experience that you can use this season?
Yeah, a huge amount. Almost every day was a lesson last year in many respects, in terms of how we prepare for games, the demands placed on the players coming from a part-time environment to full-time. Did they train too much? Did they train too little? I think at times, finding that balance is something we reflected on, and just the calibre of opposition, because don't forget, we came in and didn't have a Spring Series to almost prepare ourselves, so we were almost tested from day one in the sense of it was all new to us. But we always had a belief in the quality of players we've got here, and historically, we've had a young squad for the last three or four years. Those young players are starting to get a little bit older now; Danielle (Turner), our captain, she's sat next to me and she won't mind me saying she's one of the older ones now! We've got some good experience there as well, and as a group of players and staff, we learned a lot last year and we certainly expect to do better.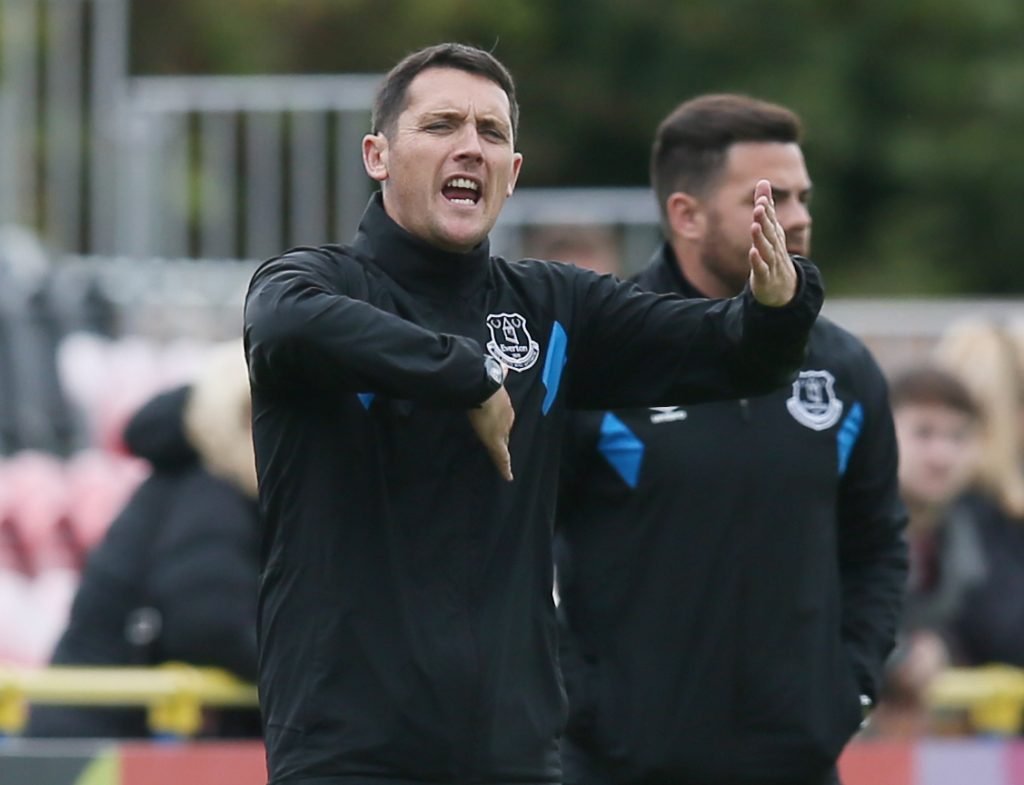 What are your expectations for how much higher you can take Everton?
Well, you don't want to put a limit on that. We had a conversation with the players and staff about 'what is our expectation for the season?' and it was nice to hear and refreshing from all the players that they didn't want to set a minimum target. I think we understand as a group of players and staff it's about a process of finding a bit more consistency to our performances, which we lacked at times last year. That will then allow us to go and compete with any team in the league, so we won't be setting the bar too low, that's for sure. We'll set the bar very high; we want to win as many games as possible. We'll take confidence from the fact that we ran the top three or four teams very close last season; maybe it was some of the teams in and around us that we dropped maybe some silly points against. But we'll be going very much to win every game we're involved in because I think that's very much in the DNA of our club and also our group of players.
You went out to Gibraltar for a trip away, how's pre-season been in general?
Yeah, it was brilliant for us; it's something we haven't done as a club in a long time. We've brought new players into the squad, also staff-wise, so it's a fantastic opportunity just to live in each other's pockets for an extended period. The good thing was we actually played some top-calibre opposition as well; the likes of Real Betis and Atlético Madrid, who I'd describe as real, WSL-quality opposition. We feel it's been a real good experience for us and one that we can use to give us that good start to the season we're looking for.
You've got a core of young England players who've been at the Under-20 World Cup, how do you go about integrating them back in, because obviously they've missed a bit of pre-season?
 Yeah, starting with a rest. The girls have been brilliant, the three of them (Megan Finnigan, Chloe Kelly and Taylor Hinds) and they've been preparing for this tournament for the best part of 12-18 months, so it's been very full-on, the programme for them, with their international and club demands. It's important that we do give them that little bit of downtime post-tournament. Hopefully they're coming back with a bronze medal around their necks on Friday! All three players are important to our squad and certainly make us stronger, so first phase will be giving them some time off, and then second phase, getting them back into the fold with us at Everton.
How much harder is it going to be this year, given that everyone is training on a full-time basis?
Yeah, everyone knows that year on year the league's got stronger, and I expect it to very much be the case this year, given that the licence the clubs have signed up for is very clear they have to train full-time. The standards will go up, but equally, our standards have gone up. I'm excited at what I've seen in pre-season and all the girls have delivered in the games and with the stuff that people don't see on the training pitch on a daily basis.
How happy are you with your recruitment over the summer?
There's always a turnover of players every year, that's the nature of the game, and what you like to do is come out in a stronger position than when you finished the season. We feel that we're in a real good place with the squad of players we've got. We've added a little bit more experience, which was important to us, and we've brought some in who will definitely add to our attacking threat, which again I felt was important to improve the squad. I'm really pleased; I know we're in a better place than we were 12 months ago.
From your perspective of coaching in the WSL in all these different seasons now, obviously this being another new era, have you tweaked or change how you do anything? Does the WSL demand a different type of manager now to when you started?
I think the core principles remain the same when you coach at any level, but the demands and I suppose the expectations go up year on year, and that's something that you drive yourself as a coach or manager. You'd like to think you're evolving at what you're doing, and again, I'd like to think the team will be better as a result of the work that we've been doing. Again, competition drives innovation as well, so you've got to be always thinking how you can be slightly different. That difference might come from player recruitment, it might come from work that you do in the gym, it might come from the way that you set up. There's a whole host of ways you can improve yourself as a club and I think we're very much on a good track in terms of that and learning those lessons. I think we've learned a lot and we'll be in a better place as we go along the way.
And equally as important and serious, was there any reason behind your decision to move away from @thegameismygod as your Twitter username? (He is now on @AndySpenceEFC)
(Laughs) No, I think it was just solely in line with the club; it's very much important that we have that official account. That was the main reason behind that. I've lost all my followers though, so if you want to plug it, then feel free!
Do you have your new assistant manager in place or is that still an ongoing process?
Yeah, that's still ongoing. With any recruitment, whether it's players or staff, you want to make sure it's the right person. The Conti Cup starts for us this weekend, but the league starts early September, so we'll be certainly fixed up for that league campaign starting, in terms of an assistant. We've brought in a new goalkeeping coach in Jen (Herst) and she's took some responsibilities on for us. We'll be absolutely fine, come the season.
Is there any update with the location of your home ground for this season?
Yeah, I think again that'll be released by the club in line with the season starting, so I'd certainly expect something to be confirmed over the coming days and weeks. Don't worry, I'm not panicking, I know where we're playing, so don't keep looking for a ground for me!
How much of a bonus is it to have Claudia Walker back as well?
If you look at our start to the season last year, Claudia featured heavily and contributed to a number of goals and assists for us. In many respects, I'll throw the cliché out to you, it is like a new signing having Clauds back, she's been great. We've had a number of experiences unfortunately of players with long-term injuries and each player amazes me with how well they deal with it; it can lonely at times doing all that rehab. Claudia's had a real good support round her; the likes of Dan (Turner) and those players have been brilliant giving her that encouragement. Faye, our physio, has been great as well, as almost the shoulder to cry on. It's brilliant to have Clauds back; I think we all know she adds a real good dimension and option for us, and compliments the style that we want to play this season.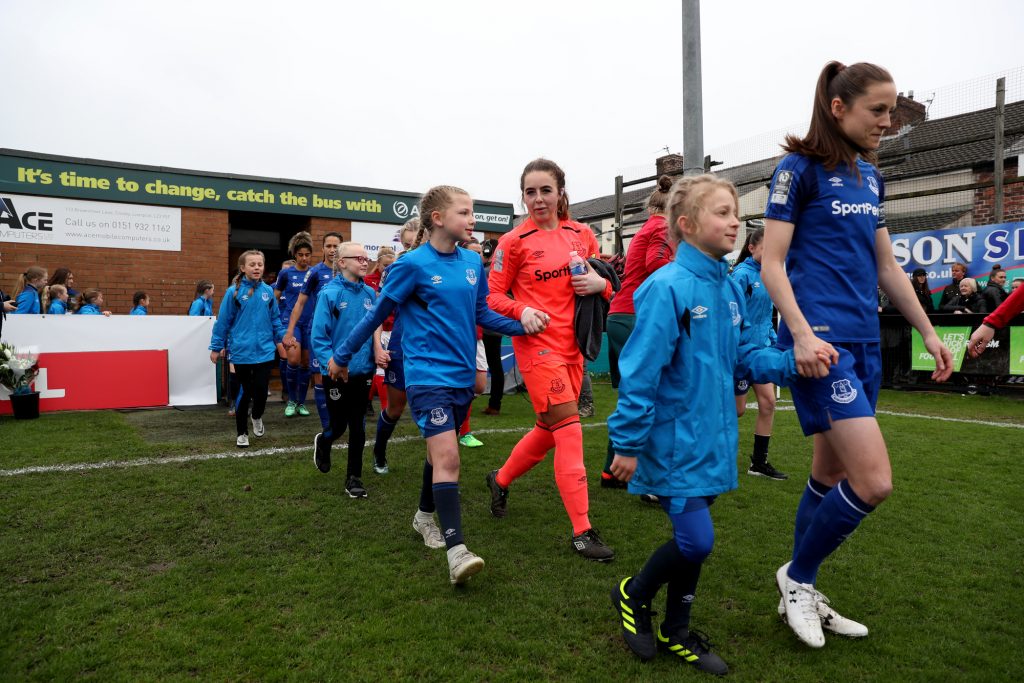 Dan Turner
How do you reflect on last season, because it was your first as captain?
Obviously, last year was a major learning curve, not just for me being captain but for us all, going full-time. I've learned a lot in the last 12 months and I think I've become a better leader on and off the pitch. That's something I've reflected on in the off-season as well; ways to improve myself. I'm just looking this year to improve my leadership on and off the pitch, and hopefully that will reflect in performances on the pitch as well.
Head over to @EvertonLadies instagram story as me and my roomie @Hannahjadecain take over for the day! See what we are up to on game day 2 in Gibraltar! pic.twitter.com/5jidVwZX81

— Danielle Turner (@danturner11) August 8, 2018
We hear that yours and Hannah Cain's takeover of the club's Instagram didn't go exactly to plan! Will you be let loose on it again in the future?
(Laughs) I don't know about that! It was shocking, so many times we had to retake (the photos and videos), but we just thought it would be a bit of fun. In the end, we put some of the retakes on, but I think the girls did a good job out there in Gibraltar highlighting what we were up to. It was good to get the players involved and a bit of fun as well.
Well it was good to get the personalities out there…
Yeah, definitely. It's not often as players we get to take over, so doing a daily takeover I thought was quite useful and good for the fans to see.
How has it been with the new players coming into the squad?
I think all the girls have settled in well. Inessa (Kaagman) and Dom (Bruinenberg) coming in add a lot of experience and creativity. Abby (Stringer) and Hannah (Cain) as well. We've got real creative players in the group and I think this year we wanted to create a clear identity of how we want to play and what we look like as a team. I think we've started to do that in pre-season, so we're all looking forward to the season and really ambitious about where we can go.