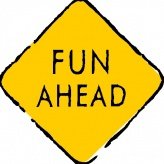 Hey there! What day is it? Oh yeah. You know. We know. And you know it's gotta be fun, right? Well, before you have fun you can check out this slightly seasonal spot the difference puzzle from the archives. It's from 2011 as Arsenal host Donny Belles at Borehamwood (by tgsphoto.co.uk). We're sorry about what our designer had done to Santa & Gunnersaurus! 🙈🦕🎅🏻
Can you spot the 4 (rather obvious) differences?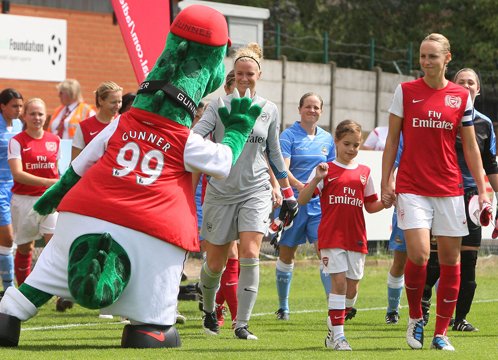 WHO IS THIS?
Can you work out who this prize-winning England player is?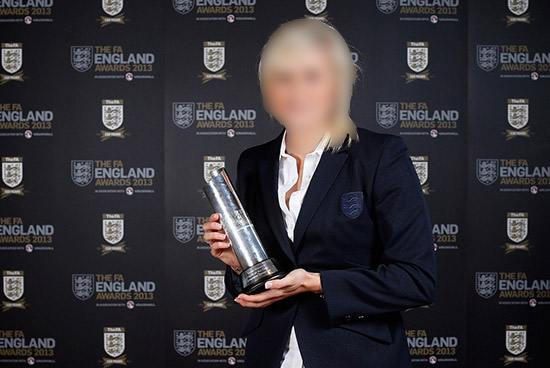 And finally, just because it makes us smile & might make you smile to. Here's a pic of Chloe Kelly & Claudia Walker having ended up in the goal (from Everton game v Oxford, Sept 2016):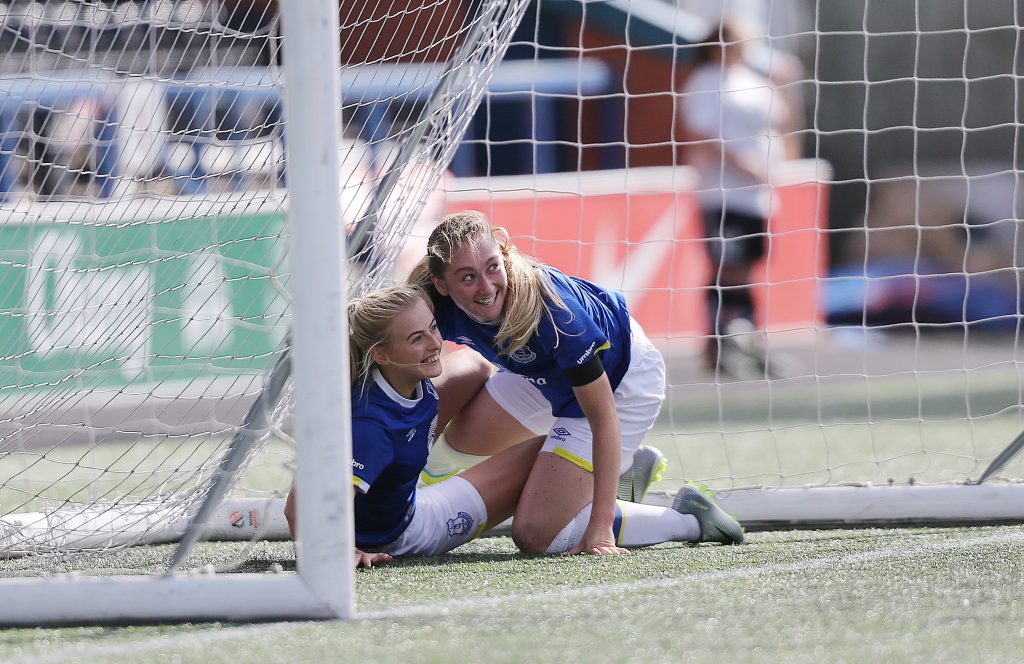 Answers: Spot the Differences (it wasn't exactly a hard one!): 1. Santa! 2. Gunnersaurus' pal came to watch too. 3. Vicky Exley has lost her head. 4. Mascot Ceri Milnes has brought her friend Sooty along too.
Who is this? It's Steph Houghton, of course. The then Arsenal captain was collecting the England Player of the Year Award for 2012.