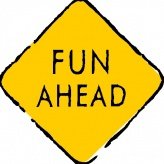 Yep, we are at it again. We used to get a bit silly (ok, sillier) on a Friday and we liked it, so we are bringing it back. And it's still silly. To start with we are dragging some of the oldies out of the folders, so it should raise a smile and shouldn't tax your eyes or brain too much!
Here's a one to raise a smirk as Arsenal legend Emma Byrne (watched by then team mates Steph Houghton, Niamh Fahey and Katie Chapman) snuffs out any danger in defence against Birmingham City, in a game in 2011.
Can you SPOT THE FIVE DIFFERENCES? (Just for fun.)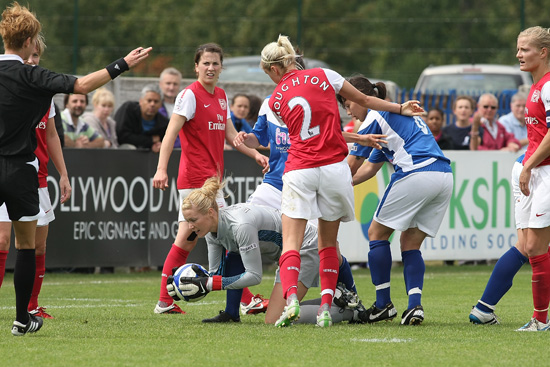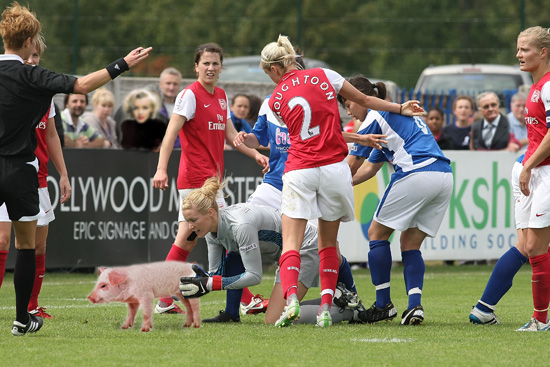 (Images: FA via Getty)
Answers (not that they weren't fairly obvious!): 1. Emma Byrne caught a piglet! 2. Steph Houghtoon! 3 & 4. Celebrity fans watch on, with Marilyn Monroe popping back from the grave and Ron Atkinson having a gander too. 5. The swoosh is missing from Rachel Williams' boot.