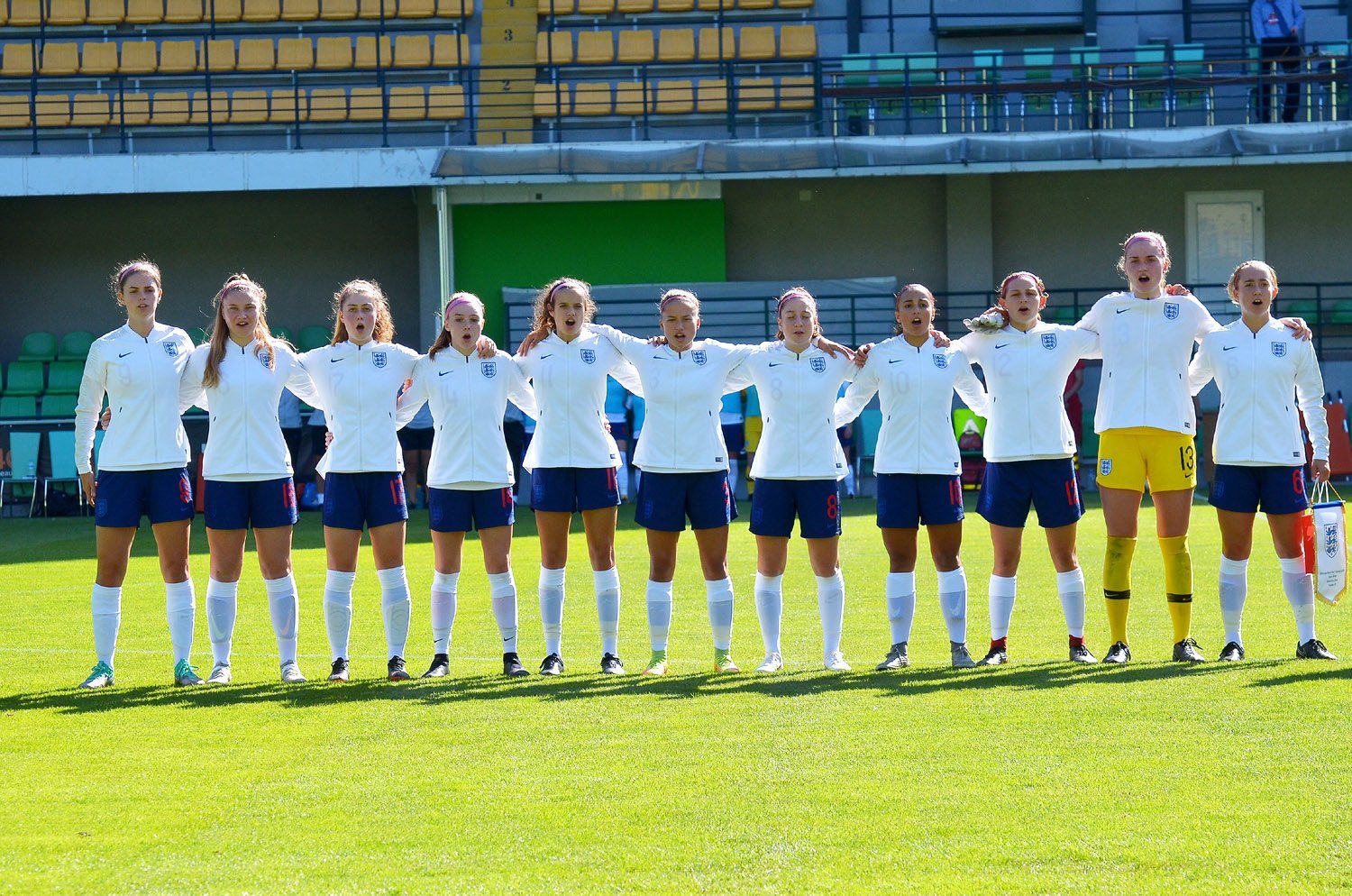 Gemma Grainger's England side advanced to the elite qualifying round of the UEFA Women's U-17 Championship following a 2-0 win over Iceland.
Arsenal's Melissa Filis broke the deadlock on 65 minutes and Manchester United's Fran Stables completed the scoring with just three minutes remaining.
Filis earlier hit a hat-trick including two penalties as England began by beating mini-tournament hosts Moldova 6-0, Stables, Katie Robinson and Ruby Grant were also on target in Chisinau.
Grainger's girls followed that up by going one better against Kazakhstan, with braces by Robinson and Isobel Goodwin, one each for Grant and Eleanor Hack, plus an own-goal.
The elite qualifying round draw is to be made in November, with those matches scheduled for spring 2019.
The seven elite round group winners will join hosts Bulgaria in the finals next May.
England (4-5-1): 13 Emily Orman (Brighton & Hove Albion RTC); 14 Maisy Barker (Chelsea), 6 Maya Le Tissier (capt; Brighton & Hove Albion), 16 Gracie Pearse (Arsenal), 3 Mia Cruickshank (Reading); 7 Katie Robinson (Bristol City), 10 Charlotte Fleming (Chelsea), 8 Ruby Grant (Arsenal), 12 Melissa Filis (Arsenal), 17 Fran Stables (Manchester United RTC); 9 Emma Harries (Reading).
Substitutes: 19 Isobel Goodwin (Derby County RTC) for Harries 54, 11 Keri Matthews (York City RTC) for Robinson 71, 4 Blue Wilson (Manchester City) for Grant 71, 18 Ellen Jones (Bristol City RTC) for Stables 88.
Substitutes not used: 1 Emma Bradley (Manchester City), 2 Ella Morris (Southampton RTC), 5 Ellie Hack (Brighton & Hove Albion), 15 Sophie Quirk (Reading), 20 Rebecca May (Manchester United).