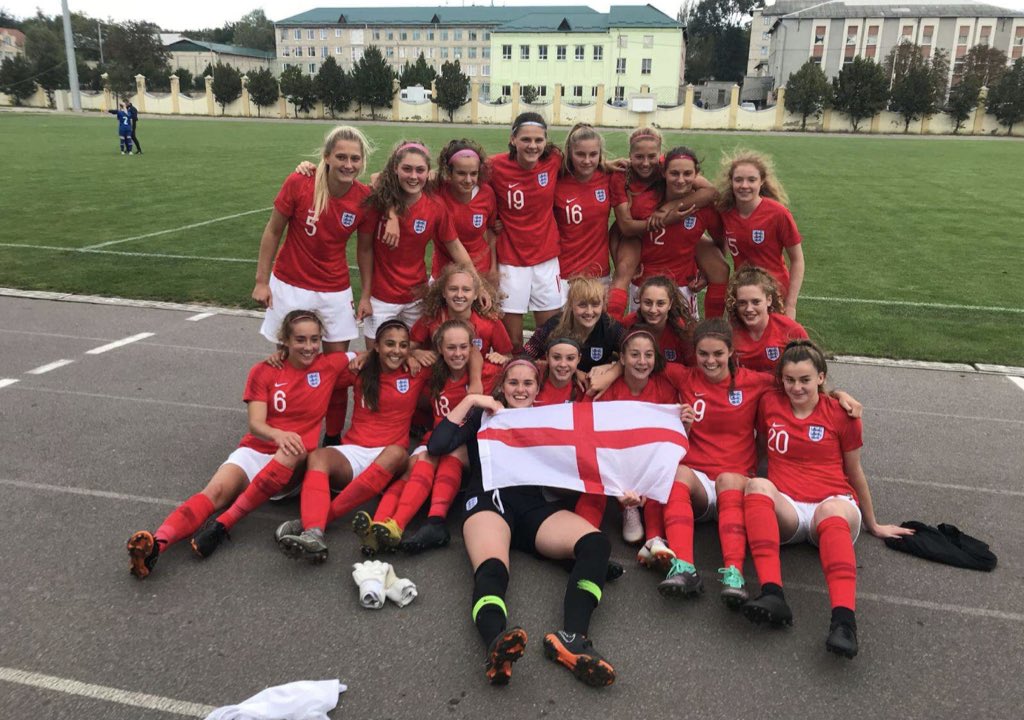 England opened their UEFA Women's U-17 Championship Elite Round Qualifying Group 1 games on Thursday with an 8-0 thrashing of Georgia at the Gyirmóti Stadion.
A three-minute brace by Emma Harries midway through the first half set England up for a big win, as Georgia's Gvantsa Kadagishvili conceded an own-goal and Melissa Filis made it 4-0 before the break.
Harries missed out on a hat-trick when failing to score from the spot but Fran Stables and Alisha Ware both hit the back of the net, with Eleanor Dale and Rebecca May coming off the bench to grab a goal apiece.
Gemma Grainger's side next play group hosts Hungary on Sunday lunchtime.