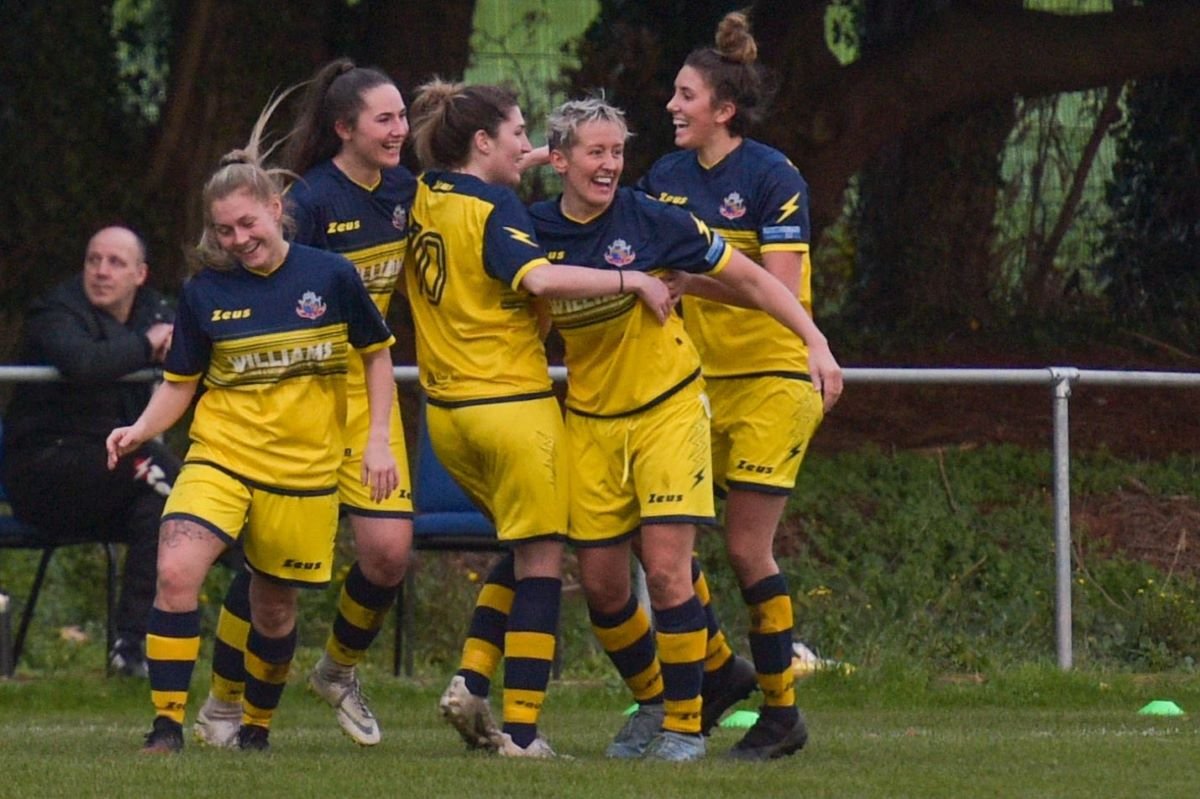 Newcomers Cascade claim first ever win in the Orchard Welsh Premier Women's League Cup group stage.
Results for 22 November
GROUP 1
Abergavenny 1-2 Cascade
Cardiff Met 8-0 Aberystwyth
GROUP 2
Swansea City 2-1 Cyncoed
Cardiff City FC 4-0 Port Talbot Town
Cardiff Met thrashed Aberystwyth 8-0 to extend their lead at the top of Group 1. Lauren Townsend scored twice, including an early penalty, there was also a Jodie Passmore double and singles from Steph Turner, Lucy Finch, Kennesha Nanette and Chloe O'Connor.
Cascade moved level on points with Abergavenny in second, coming from behind to win 2-1 away to them. Lauren Boyd's opener was cancelled out by Annaliese Lewis after the hour mark and Abbie Davies grabbed the winner with 17 minutes to go.
Cardiff City FC stayed top of Group 2 following a 4-0 result over Port Talbot Town. Zoe Atkins, Phoebie Poole and Danielle Broadhurst all struck in the first 30 minutes or so, Poole later getting her second.
Swansea City are second but had to come from behind to edge Cyncoed 2-1. Goalkeeper Gemma Border conceded an own-goal 10 minutes into the second-half, but the Swans took only eight minutes to turn it around, with efforts from Chloe Chivers and Shauna Jenkins.