The Lionesses may have moved up last week to a new high of second in the FIFA world rankings but Reading midfielder Fara Williams – fresh from her side's 2-0 win against Manchester City in the FA WSL – has warned her England team-mates of the threat posed by Wales writes Daniele Barnes (Sportsbeat)
England's ranking has improved after they finished runners-up in the SheBelieves Cup earlier this month in America in Phil Neville's first three games in charge.
England's women are now Europe's top-ranked side behind reigning world champions USA – but with a crunch World Cup qualifier against Wales at Southampton's St Mary's Stadium on April 6 on the horizon – Williams has called for more of the same from Neville's Lionesses.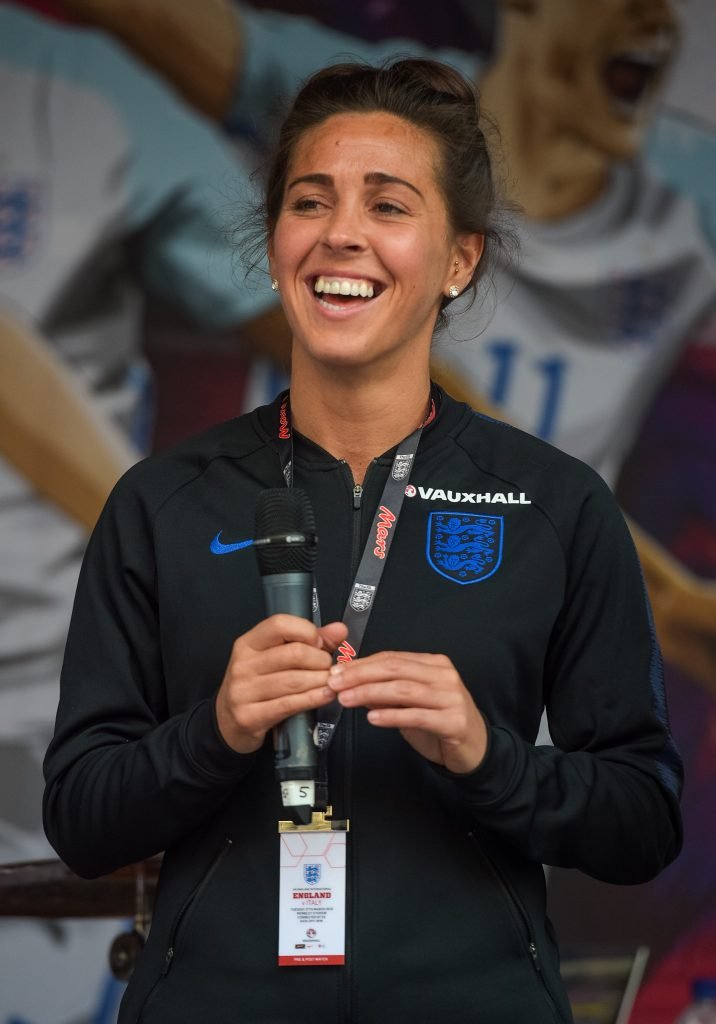 Williams has played more than 150 times for England and so knows a thing or two about competing on the international stage – and has told her team-mates to expect a hungry and motived Wales in Southampton.
"The Wales manager, Jayne (Ludlow), as a player, was hard-working, aggressive, a team player and was very athletic, so I would expect that she wants her squad to be like that," said Williams.
"She'll want her players to get around the pitch and I would think that they're going to do that against us.
"The Welsh players that we have here at Reading are very fit, very physical and very athletic, so I would expect them to be like that and cause us problems.
"We'll have to ride that storm in the first 20 minutes but I'm sure our quality will shine through in the end.
"It's a really important game for us. We need three points on the board and we want to qualify as early as we can for this World Cup, so for us, it's an important one.
"It's a tough game, you know. I'm very familiar with a lot of their players because most of them are playing in the FA WSL 1. We're well prepared for this game and determined."
England last played in Southampton in 2006, beating Hungary 2-0 in a World Cup qualifier with goals from Vicky Exley and Alex Scott.
The Lionesses kicked off their qualification campaign in style with a 6-0 win over Russia in September and Williams has called for more of the same on the South Coast.
Williams is expecting a big and knowledgeable crowd to attend Southampton next month and is relishing the atmosphere of playing at a Premier League ground.
"Southampton is a fantastic stadium," she added. "It's a lovely pitch and hopefully, we'll have a big crowd – we'll do all we can to get them there.
"England v Wales; what a game to come and watch and hopefully, they do come out and watch.
"They [Wales] are top of the group at the minute, so we want to get the three points, get ourselves to the top and qualify as quickly as we can.
"Every game is important for us but Wales is a little different. I'm sure they'll favour themselves, knowing most of our players.
"We now need to go and show how far this England team has come and we should be finishing teams like that, and getting results quite easily.
"The SheBelieves Cup was an eye-opener for Phil Neville and gave him a real taste of where we're at in comparison to the best teams in the world, so I'm sure after that, he will have gone back and reflected on where we're at and how we can improve.
"We competed with the likes of Germany, the United States and France, so we should be getting three points against teams like Wales and showing the gap between us and them."
England face Wales in a FIFA Women's World Cup qualifier at St. Mary's Stadium on 6 April (KO 7pm). Buy tickets (£10 Adult/£1 Under-18) at www.thefa.com/tickets or call 02381 780 780.