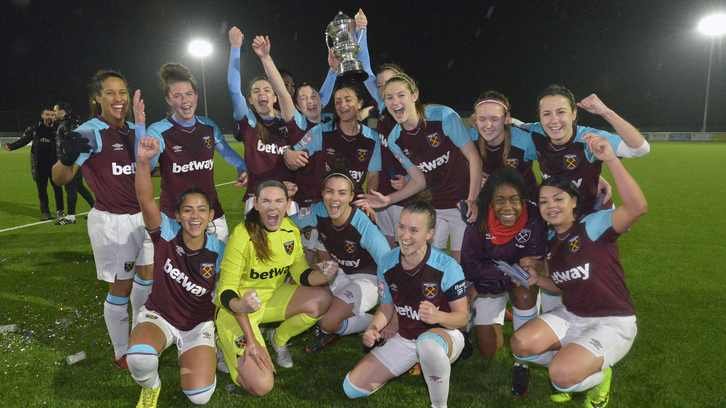 West Ham United came from behind to defeat Charlton Athletic 2-1 at Aveley FC, in final of the Isthmian League Women's Cup (sponsored by goodmove.co.uk).
Rosie Kmita struck the crossbar for the Hammers early on but moments later it was the Addicks who were in front, Charlotte Gurr squaring for Kit Graham to finish.
Ellie Zoepfl also hit the bar for West Ham but seconds before the interval Andria Georgiou had better luck, her long-range lob going in off the woodwork.
Hammers' keeper Cara Connatser did well to turn away a Nicole Pepper effort before Molly Clark hit what proved to be the winner midway through the half, her free-kick flying into the corner of the net.
Charlton might have levelled with a set-piece of their own just 2 minutes later but Charley Clifford's strike was blocked and Graham's follow up was claimed by the goalkeeper.