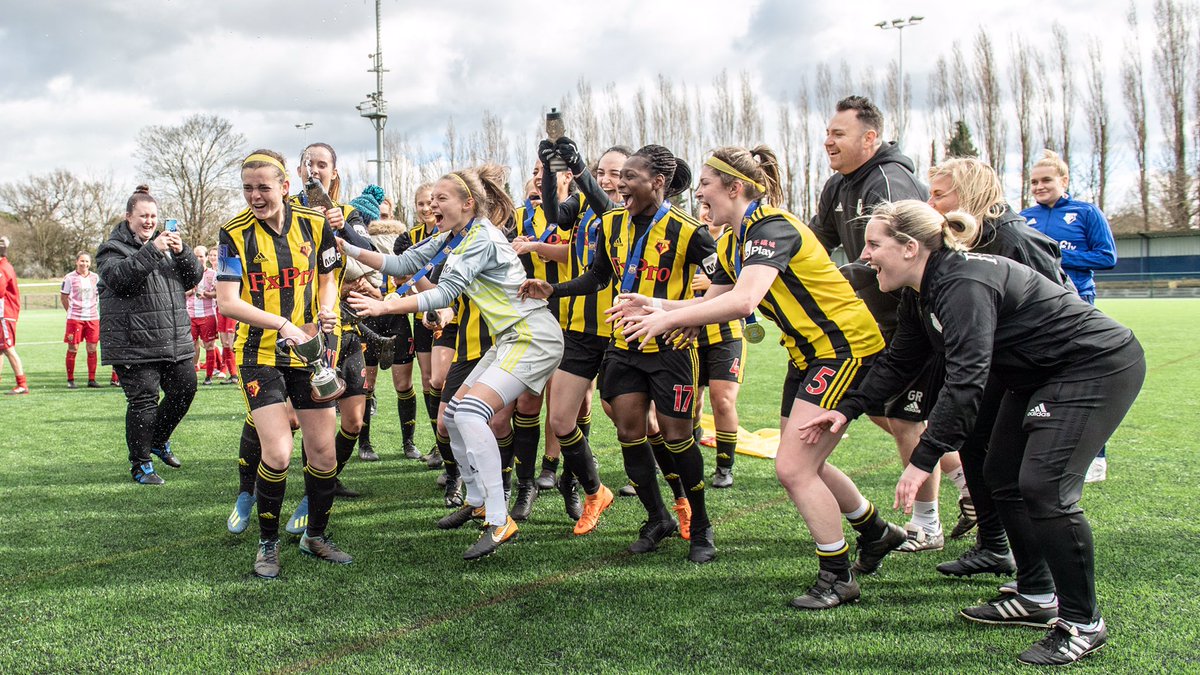 Watford U-23s were 4-0 winners over Stevenage in the Hertfordshire Women's Challenge Cup Final on Sunday 17 March.
The first goal came inside 15 minutes after a clearance off the line, with the ball falling for Sydney Hinchcliffe to hammer past goalkeeper Hannah Vandersluis.
Despite Stevenage efforts at ah equaliser, Andie Dickens' shot from the edge of the area found the bottom of the corner and gave the Hornets a 2-0 interval lead.
Anaisa Harney headed home around the hour mark and while Amy Martin was called upon to make a few saves, a 73rd-minute counter attack resulted in Eshe Johnson completing the scoring.