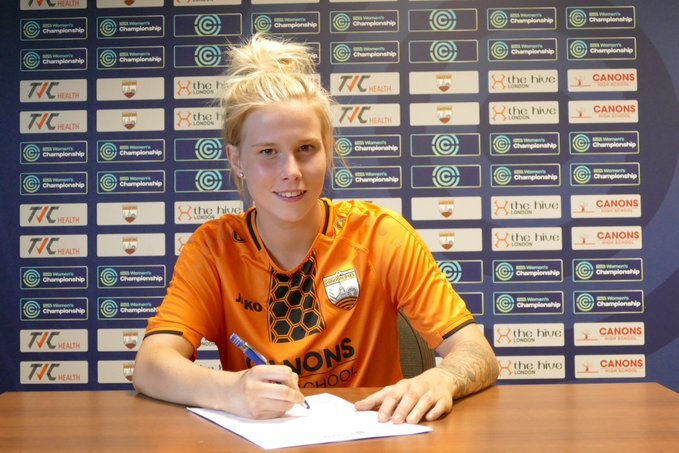 Courtnay Ward-Chambers is London Bees seventh summer signing after switching from QPR.
The winger joins the Bees having played for manager Lee Burch at Millwall Lionesses in 2017/18, before moving to Queens Park Rangers for the 2018/19 season.
Burch is delighted to have Ward-Chambers back in his squad and hopes that the upcoming season can be a breakthrough campaign for the 21-year-old.
He told the club's website: "Courtnay is an exciting player who has impressed greatly in pre-season. She was a development player previously when I was at Millwall Lionesses before taking a move into step 3 when she joined QPR, where she has developed a lot as a player.
"She's a top person also with huge potential and I'm looking forward to working with her this season."