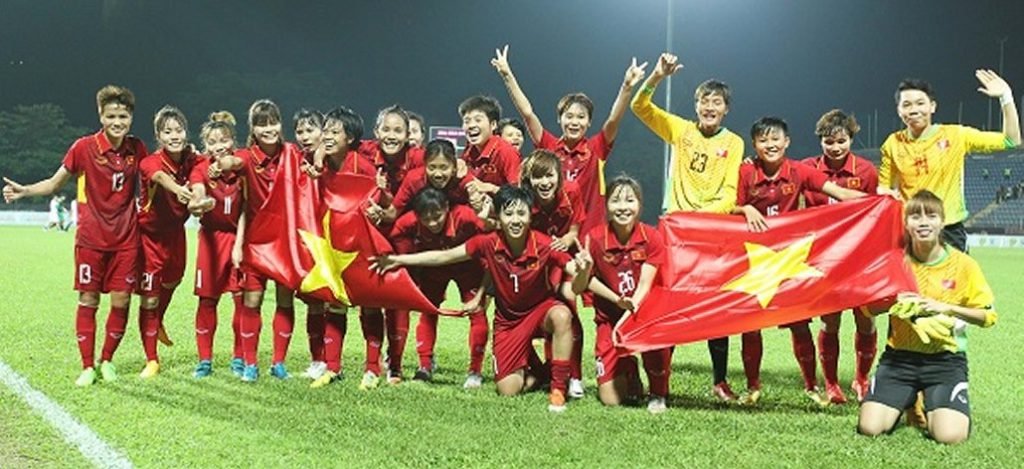 Vietnam pipped Thailand on goal-difference to the gold medal at the 2017 Southeast Asian Games in Malaysia.
The pair went into the final batch of round robin games level on points and goal-difference, with Thailand top only on goals scored after the top two drew their meeting 1-1.
Although Thailand beat the Philippines 3-1 in their last match, Vietnam crucially won by a greater margin, hitting the hosts for six to take top spot.
Myanmar took the bronze medal ahead of Philippines and Malaysia.
The tournament top scorer with six goals was Vietnam's Win Theingi Tun, followed by team-mate Khin Moe Wai on five and Thailand's Rattikan Thongsombut on four.
Photo – vff.org.vn