NATASHA DOWIE has spent most of her career playing in England but in recent years has played in the USA for Boston Breakers, Australia for Melbourne Victory and now in Sweden for champions Linköping. Wherever she goes, she scores goals.
Ahead of her return to English soil in this evening's UEFA Women's Champions League quarter-final first leg at Manchester City, RICH LAVERTY caught up with the striker…

SK: So, how are things going at your new club?
ND: It's good, really good; it's been a bit of a whirlwind from Boston folding to being here. It's almost felt like it was meant to be because the team are great, they're so friendly and the standard in training has been really high.
With where I'm at in my career I feel like it's the best move for me, I enjoyed playing out in the USA but it was a different mindset. It was very ruthless and very typically American, very competitive and even though I enjoyed it I feel there' a really tight team spirit here and it's all about the team.
They've really welcomed me and embraced me and I feel it will take my game to another level. Winning is fun, it's been a while since I've been in a team used to winning. Boston struggled for two years and even though I love playing out in Australia we're not a play-off team. Linkoping are used to winning, they're the current champions so I'm looking forward to a good four months and hopefully longer beyond that.
It's gameday! First leg in the Champions league quarterfinals tonight vs @ManCityWomen away. Kom igen klubben!? #ViärLFC pic.twitter.com/SDrzwRlepC

— Linköpings FC (@LinkopingsFC) March 21, 2018
SK: It's a strange situation, last month you didn't have a club [after NWSL side Boston Breakers folded] and now you're about to play in a Champions League quarter-final…
ND: I know! It's crazy. I always had faith I would find somewhere, me and my agent Matt Buck (PFA Player Agent) have a really good relationship. It wasn't ideal with how the situation unfolded in the USA and I still had aspirations to play out there but when Marcus [Walfridsson] approached me about coming here it had always been a league I was interested in. His philosophy and being a young, passionate coach I thought 'Why not?' It's taken me out of my comfort zone as well because the language barrier is just surreal but I feel it's been really good for me, I've had to make of an effort to understand but I don't have a clue what they're saying!
It's happy days, I made my debut, I scored and we won but tomorrow will be a different kettle of fish. I think we're ready, I think we might actually cause a little bit of a shock…
Final of the Swedish Cup here we come!!! So happy to score on my debut for @LinkopingsFC ??⚪️ https://t.co/h5XoCmTHpH

— Natasha Dowie (@tatsdowie) March 17, 2018
SK: So you didn't actually know where you were going when the dispersal draft happened after the Breakers folded?
ND: No. It was all a bit complicated really (especially as an international player), I'd heard rumours about various clubs wanting me and some things are still being sorted but things happen for a reason; I had a great couple of years there and made the most of it. I said I wanted to explore elsewhere and I was looking at a variety of different countries and in the back of my head trying to work out what fitted with the W-League because I've fallen in love with it out there.
I didn't really want to go to France or Germany or Spain where they were in season already, I wanted to sign for a team where I'd be starting over with them. I wasn't too worried because Matt is a top agent and I trusted him, even if I didn't find a club I haven't had a break in four years and could have had some time out.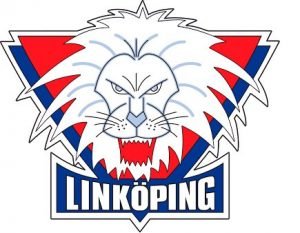 The Champions League is one of the few things I haven't won and I'm actually confident, I really am, we're the underdogs but I like that and I've always liked that.
SK: In terms of the UWCL tie v City, it's your first taste of English football for a while…
ND: I can't wait! All my friends and family are here and they haven't really been able to watch me live for a long time. City are such a good team, I haven't been keeping that close of an eye on the league since I moved away but they're still a very strong team and it will just be great to play in England again.
I feel like because it's been so long since I played here that I'm almost like a new player, I've brought so many new things to my game that maybe I didn't have before. I think I've matured as a player, it's almost like there's no pressure on me anymore, I'm just enjoying my football.
People are talking about Phil Neville being there and this and that but I don't think like that anymore. If it happens it would be incredible, if not I'm enjoying myself and travelling the world playing football. I'm very lucky.
The Champions League is one of the few things I haven't won and I'm actually confident, I really am, we're the underdogs but I like that and I've always liked that.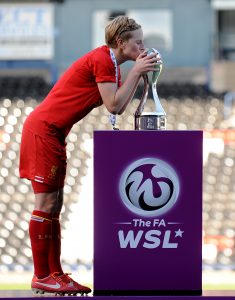 SK: You've got Man City who are mid-season and you are in pre-season in the Damallsvenskan, what bearing will that have?
ND: It's going to be interesting. I've heard Nick Cushing in a lot of interviews saying his team look tired but you can look at it both ways, we'll see tomorrow.
I personally have been lucky to go out to Australia and play for a few months but we've looked sharp in the last few games and a lot of players have been away on international duty. City have a game in the middle of this tie and they're the little things we need to make the most of. It's not about form, these kind of games are about whoever turns up on the day and City have too much experience to let form affect them.
SK: Apart from Kosovare Asllani you probably know the City players as well as anyone, have you been offering your new manager any advice?
ND: Definitely. He's been over a lot to watch them but Marcus is very switched on when it comes to the technical side and it's such a huge tie that you're not going to leave any stone unturned anyway. I've just given little details here and there on people's personnel, their strengths and what they do during games. [Georgia] Stanway's long shots, [Nikita] Parris in one-v-one's, that kind of thing that I'm sure they know but I know some of them as people too.
But I also think it's not such a bad thing that some of our players maybe don't know too much about them because sometimes you can get a little bit overwhelmed, if you treat it as another game it's a better outlook to have.
SK: In terms of yourself, you're in Sweden until the summer; do you want to settle down somewhere now?
ND: I'm kind of in that point in my career now where I can say I've been very fortunate to win a lot of things and play in a lot of countries. I'm 29-years-old and don't get me wrong I want to win things but I'm also in the mindset of moving away from England has been the best thing I've ever done.
I'd recommend it to any player because you can look back at your career and say you've played in all these different countries, different cultures and different styles of football. In the two or three weeks I've been here I've seen it's a team I'd like to invest in but on the flip side Australia has captured my heart , I'm captain out there. It's not ideal because it's only a three-month season and the only league it fits in with is NWSL so that's something I have to figure out in my mind.
Football-wise it's probably here but then there's that tug on my heartstrings because I want to live in Melbourne one day, it's just incredible out there and the Victory is the best club I've ever been involved in.
Over the last few years my mindset has changed a lot with football. I just want to enjoy it and soak up as many different cultures as I can, not worry about being stuck and settled because you can get very complacent when you do that.
SK: You've got a decent record against Manchester City so I'm sure you'll be looking to add to that tomorrow?
ND: It would be huge, it's the quarter-final of a Champions League and these are the games I want to play in as a footballer, any player does. I think for me it's a case of not over-thinking it, I'm confident in the player I've become and in my team mates and I know if I get a chance I'll score it.
I want to play in as a footballer, any player does. I think for me it's a case of not over-thinking it, I'm confident in the player I've become and in my team mates and I know if I get a chance I'll score it.
It's about not playing to the occasion but having no regrets and giving it everything. It's nice to play in front of English people again who perhaps haven't seen me in a while and of course I want to have a great game and Phil Neville to be like 'Oh wow'. Not to be rude but I've always felt as if I should be involved, I've scored goals wherever I've played and I do feel like there's some unfinished business there.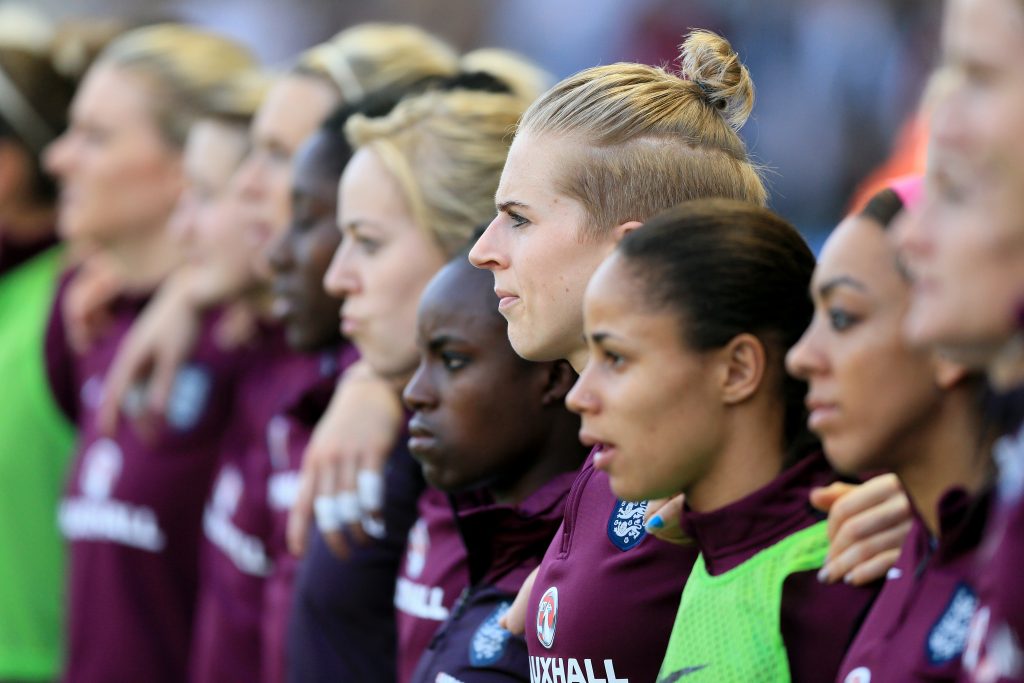 SK: So no doubts then if Phil picks up the phone to you?
ND: Oh 100%, I'd be there in a heartbeat. You want to play for your country in World Cups and Euros and I think I've matured as a player and can help the team in a positive way with the style of player that I am. I don't think there's many strikers at the moment for England who play in my style so I think I could add something to the team  and help them build on how well they've been doing lately.
#UWCL Quarter Final 1st Leg Ties
Wednesday 21st March
Thursday 22nd March
Wolfsburg v Slavia Praha (AOK Stadium, 4pm UK time)
Lyon v Barcelona (Parc Olympique Lyonnais, 5,45pm UK time)