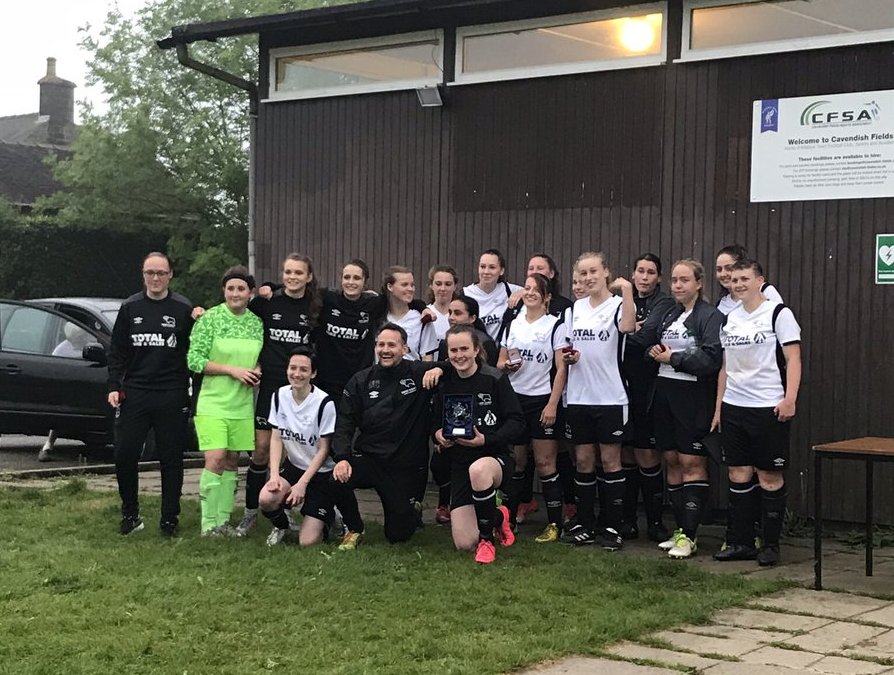 The second of our end of season round-ups of County Women's League honours includes particularly impressive campaigns for Derby County Foundation and Devon newcomers Halwill.
2017-18 COUNTY WOMEN'S LEAGUES ROUND-UP (2):
Derbyshire – Pride Park three times runners-up
Ilkeston Town topped Division 1 with Pride Park three points behind them, after Park finished dramatically with a 6-6 draw, while also just missing out on two other trophies. They were runners-up in both the Challenge Cup and Division 1 Cup, beaten on both occasions by Wirksworth Colts; 2-1 & 3-1.
Derby County Foundation won all 15 games in Division 2 and had a dream finish with a 2-1 win over second-placed LFC Buxton on the Pride Park pitch. They also enjoyed a 10-0 thrashing of top flight Belper Town in the Secondary Cup final and beat Buxton 3-2 to lift the Plate. Buxton were winners in the divisional cup though, 3-1 over Derby Rovers.
Devon – Halwill's debut double
Comfortably the Premier champions were an unbeaten Feniton, while Horrabridge Rangers won the tight race for second place. Feniton also convincingly lifted the League Cup after hitting Ilfracombe 6-1.
Halwill achieved a double in their first ever season. Winning the Division 1 Cup, they then added the league title with a 1-0 win over second-placed Budleigh Salterton, due to their vastly superior goal-difference. University of Plymouth had been in the mix but were unable to complete their fixtures.
Dorset – Dominant Dorchester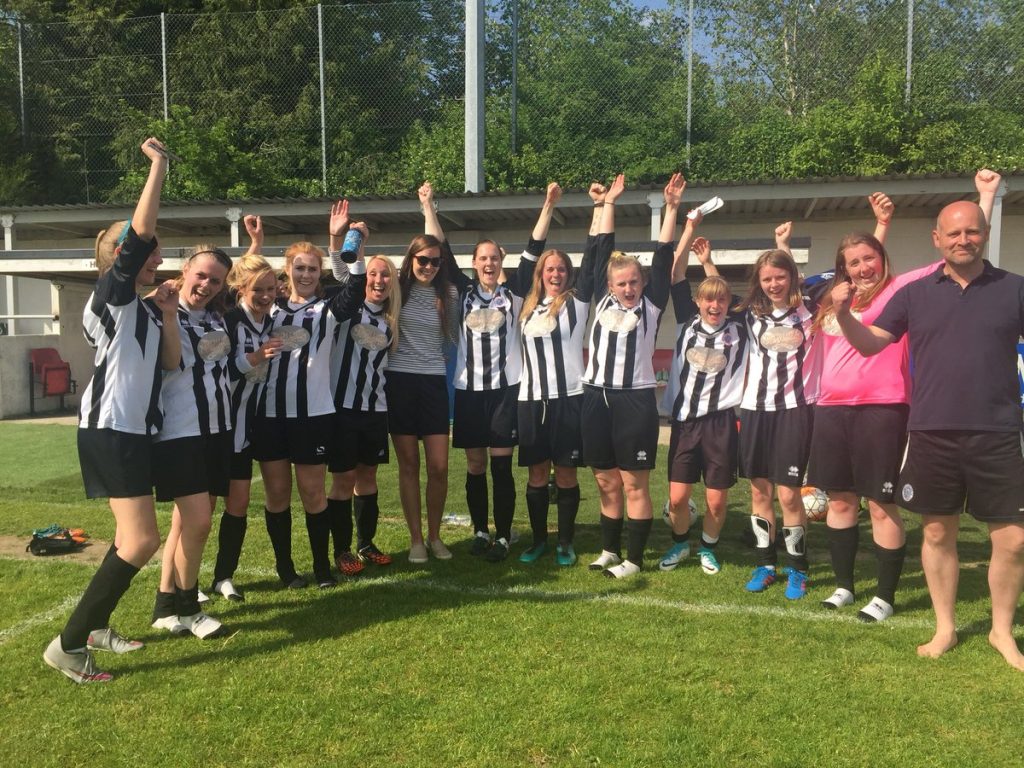 Champions Dorchester Town met runners-up Wareham Rangers in the final match of the season, signing off with an eighteenth straight win to finish 9 points clear.
Ten-player Dorcester led 2-0 through Bex Narramore and Laura Seymour, 16-year-old Harriet Scott later getting the winner after Rangers pulled two goals back.
Durham – Amazons overcome points penalty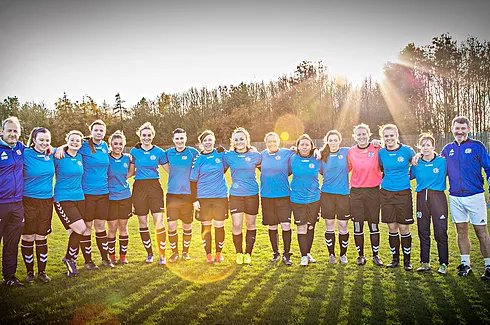 Despite being docked 6 points, Chester le Street St Cuthberts Amazons still won the league but by a slim margin. Norton & Stockton Ancients Reserves beat Washington 3-0 in the last game to leapfrog them into second spot, having also defeated them 1-0 to lift the League Cup
Lumley only missed out on 4 points from a possible 66 in the Development Division but Consett Belles still pushed them hard, ending up just 3 points short, while Darlington Spraire defeated Rutherford 4-0 for the Development Cup.
East Riding – Champions Preston loose cup on pens
AFC Preston won the league with 18 victories from their 20 fixtures, leaving them 6 points clear of Hall Road Rangers.
Fourth-placed Bridlington Rovers took the League Cup though, winning the shoot-out after a goalless game with the league champions.
Essex – Frontiers denied chance to catch Hatfield
The Premier title would appear to belong to Hatfield Peverel but in a very frustrating manner for second-in-the-table Frontiers. The Harlow-based side have two unplayed games with third-placed Lawford that might have seen them take the title on goal-difference. With the clubs unable to agree midweek dates, the matches may well be voided.
It was a little simpler in Division 1, where Hullbridge Sports were winners with a couple more points than Leigh Ramblers.
To read the first round up, click here.