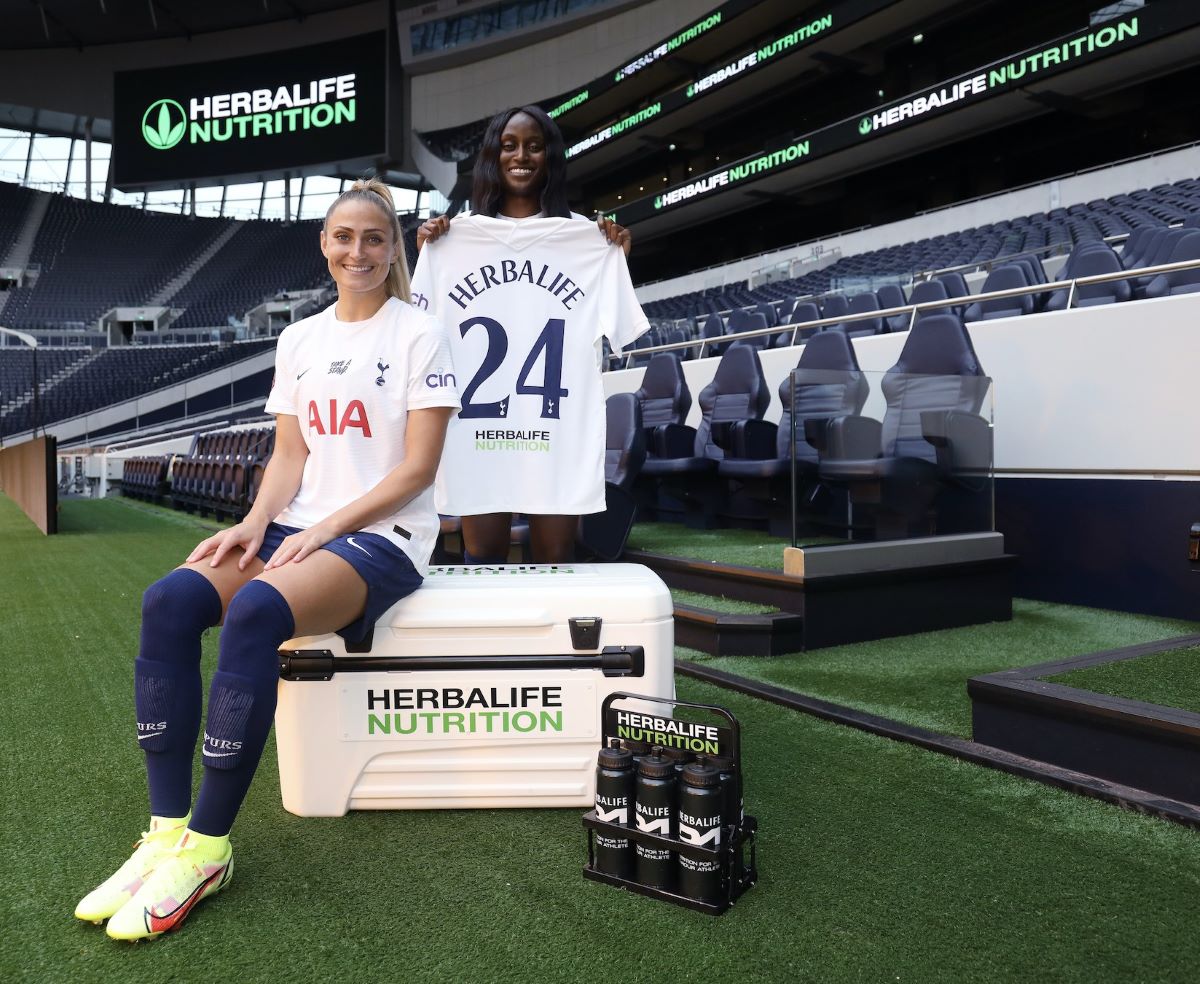 Herbalife Nutrition has become the Official Nutrition Partner to the Tottenham Hotspur Women's team ahead of the 2021/22 season.
Herbalife Nutrition will work closely with the team to provide expertise and its Herbalife24 sports nutrition products to create programmes that maximise player performance. The partnership will see Herbalife Nutrition branding on the back of Tottenham Hotspur Women players' shirts and on stadium signage – with both parties collaborating on content creation that can be enjoyed by fans and Herbalife Nutrition members in the UK and globally.
Herbalife Nutrition has significant experience of supporting elite football clubs, having been nutrition partner to the LA Galaxy in the US since 2005 and in recent years partnering with top European women's teams, such as Atletico Madrid Femenino in Spain and Olympique Lyonnais Féminin in France.
Manny Nwosu, Country Director, UK, Ireland and Iceland for Herbalife Nutrition, commented: "This exciting new partnership will see Herbalife Nutrition working closely with the Spurs Women's team to ensure that their nutrition needs are met both in training and during matches. By combining our nutrition expertise, our experience of working with elite sports teams and our leading range of Informed Sport-approved sports nutrition products, we'll support the players with their unique nutritional requirements both on and off the field."
Commenting on the new partnership, Todd Kline, Chief Commercial Officer, Tottenham Hotspur, added: "We are thrilled to welcome Herbalife Nutrition as Official Nutrition Partner to our Women's team ahead of the upcoming season. The partnership unlocks expertise and support from an industry-leading brand that will help accelerate the continued growth our Women's team has seen in recent years."
#DanskeWomensPrem: Glentoran stay top despite big Cliftonville win