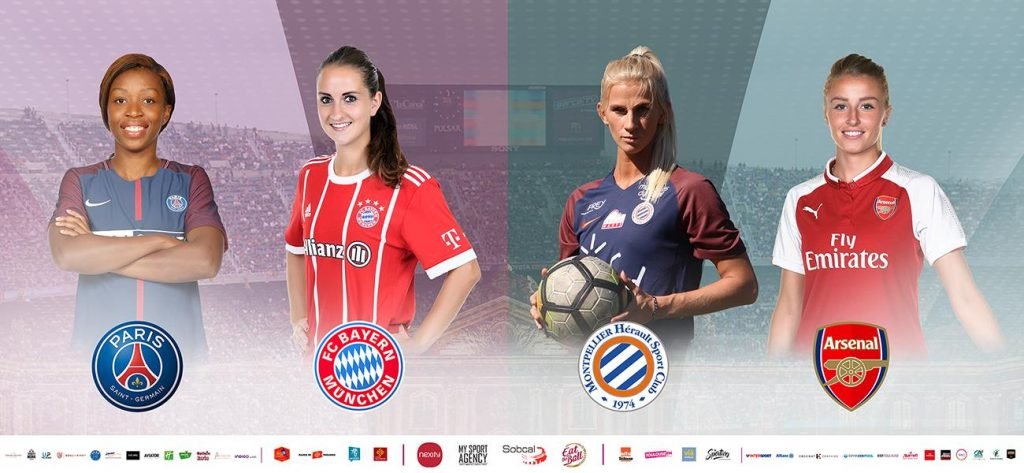 The Toulouse International Ladies Cup (TILC) is the first professional international women's football tournament ever to be held in Europe. As you may know, for its second edition, the TILC will bring together four world-class clubs from three different European countries, to compete in Toulouse on Friday August 10th and Sunday August 12th 2018.
One year before the FIFA Women's World Cup is held in France and just a few years from the 2024 Summer Olympics in Paris, the TILC is the unmissable women's sports event of the 2018 summer. (And ARSENAL fans get 50% off on ticket purchases – see below!)

After bringing together Olympique Lyonnais, Liverpool Ladies, Manchester City and Montpellier Hérault S.C. during its first edition in August 2017, the three day tournament will return to Toulouse this summer and includes four prestigious European teams : Bayern Munich, Arsenal Ladies, Paris Saint Germain and returning champions Montpellier H.S.C..
Organized by the Sport Incub association, whose aim is to promote equal opportunities in sports for everyone, this elite pre-season tournament will give the participating clubs the opportunity to challenge themselves in pre-season against their European rivals, ahead of what promises to be an exciting campaign leading up to the Women's World Cup.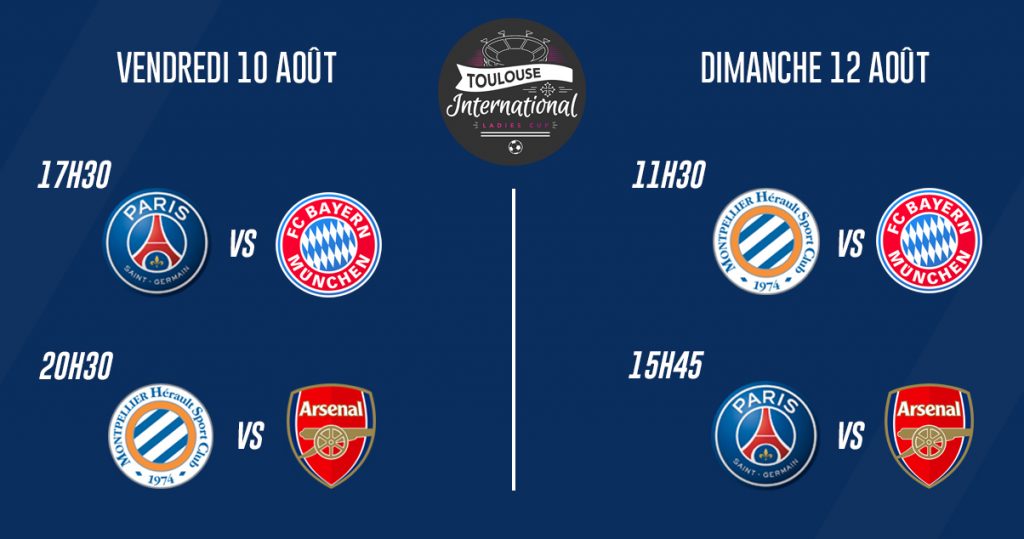 Amongst the four clubs, returning champions Montpellier H.S.C. will thrive to defend their title, having shone at last year's TILC by beating Liverpool Ladies and Manchester City and scoring seven goals in two matches. They will undoubtedly be eager to upstage French rivals and winners of the Coupe de France 2018 Paris Saint Germain, having finished 3rd in the French Division 1, just behind PSG and Olympique Lyonnais and narrowly missing out on a Champions League spot.
The Parisians, already five-time French Division 1 champions and two-time Champions League semi-finalists (2015 and 2017), will make a strong return to international football this year, after missing out on the 2017/2018 Champions League. The TILC will be their first taste of international football in over a year.
The challengers this year also include Bayern Munich who had an exceptional 2017/2018 season, finishing close second to VFL Wolfsburg in the German Frauen-Bundesliga, and losing to the same team in the final of the German Cup. The two-time German champions (2015 and 2016), having successfully qualified for the upcoming Champions League, are hoping to kick off their season with a bang against international rivals such as Arsenal, one of the all-time big names in international women's football.
"During the preparation it is a great advantage to be able to compete with attractive and high-quality teams. In Toulouse, we will have an excellent opportunity to show ourselves at European top level during the pre-season preparation ", said Bianca Rech, team manager of the FC Bayern Frauen about the invitation, "Taking part in the tournament offers an excellent platform to present FC Bayern München on an international basis outside the UEFA Women's Champions League."
Finally, 2018 marks the long awaited return of the Gunners to the south of France, 16 years after losing to Toulouse in the quarter finals of the first ever UEFA Women's Cup in 2002. Arsenal, are still the most successful women's football team in England, having won 49 national honours to date, including 12 FA Women's Premier League titles, 14 FA Women's Cups, five FA Women Super League Cups and one UEFA Champions League title in 2007.
The TILC also promises to provide fans with an unforgettable experience and the chance to witness the best of international women's football all while enjoying the beautiful sunny south west of France. Local and visiting fans will be offered a rich and varied program to keep them entertained throughout the weekend, including two tournament days on Friday august 10th and Sunday August 12th, as well as entertainment and activities to take part in over the weekend. These will include exclusive signing sessions with the players and fun and games at the tournament venue.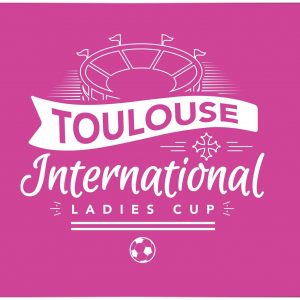 Tickets are available directly online on the TILC's website : http://international-ladies-cup.fr/english/ticket/
In order to avail of the 50% off, fans just need to: 
Select the desired amount of tickets. (Please note that tickets for children under the age of 12 are FREE, but each child will still need a ticket and ID to prove their age.) Input the following discount code:
ARSENAL WFC
Pay the new total. Simples!
Find out more & follow the tournament here:
www.international-ladies-cup.fr/english
TILC Facebook: www.facebook.com/tilc2018/
Youtube : https://www.youtube.com/watch?v=7nEsZ5i-6zA
The TILC : promoting gender equality amongst younger generations with its TILC KIDS CUP
Also, beyond the competitive aspect of the TILC, one of the core objectives of the Sport Incub association is to promote gender equality and advocate for equal opportunity policies in sports. More specifically, the association aims to develop women's football at all levels by inspiring younger generations of players to pursue their passion and reach their full potential. To further its impact, the Sport Incub association has therefore created the TILC KIDS CUP, a grassroots youth football tournament whose aim is to offer equal opportunities to kids from all backgrounds to discover the joys of football while also raising awareness on gender equality issues. Intended for children between the ages of 8 to 12, the TILC Kids Cup was initiated in Toulouse, France, in January 2018, and took place in different parts of the city over the course of 5 days. Over 400 children from different socio-economic backgrounds participated in five a side football matches and activities pertaining to gender equality and fighting stereotypes. All participants have been invited to attend the second edition of the TILC and will participate in the opening ceremony parade on Friday August 10th.
The TILC : a catalyst for equality in sports with its TILC-Talk 
The TILC actively advocates for gender equality policies and will this year be organizing its very first TILC-Talk : a discussion on "Equality and Sports" which will take place on Sunday August 12th 2018. The talk will feature international speakers from the world of high-level sports who will each share their unique stories, the obstacles encountered in their respective careers and their ideas for a more egalitarian future. Its objective is simple: to provide a platform for discussion on the place of women in sport, the fight against stereotypes and the solutions to achieve true gender equality in sports. We are pleased to announce that our first confirmed speaker is Hajra Khan, current captain of the Pakistan national women's football team. She is an activist for women in sports, a UNICEF MH Champion, a part of the UNWomen BEAT ME Campaign and is listed in the Malala Fund Top 18 Game Changers.
A reminder, that tickets are available directly online on the TILC's website : http://international-ladies-cup.fr/english/ticket/