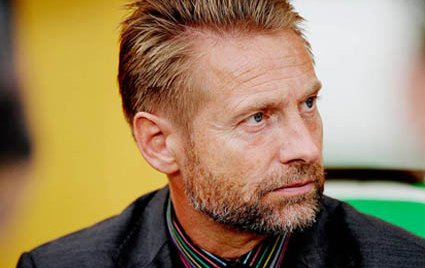 The Nigeria Football Federation has signed an agreement with Thomas Dennerby, to take the role of Head Coach of the Super Falcons, with Jorgen Petersson as his personally nominated assistant.
Dennerby coached Sweden between 2005 and 2012, more recently did scouting and analyses for the Swedish FA at the 2013 and 2017 Euros, the 2016 Olympics and the 2015 FIFA Women's World Cup.
Petersson was assistant coach of the Sweden U-23s between 2006-2012 and scouted for the Swedes at last year's European Championship.
"The NFF decided to go for a coach of the calibre of Thomas Dennerby for three reasons: to sustain and enhance the Super Falcons' dominance on the African scene; to take the Falcons and the other women teams to the next level of challenging for laurels at global competitions like the Olympics and the FIFA World Cup and; to generally lay the foundation for the real development of women's football in our country," Shehu Dikko, NFF 2nd Vice President/Chairman of Strategy, told thenff.com.
Dikko added: "Dennerby will live in Nigeria most of the time and support the other women teams whenever he has the time. The contract is until the 2020 Olympics in Tokyo in the initial, with the right for automatic renewal subject to meeting performance milestones as agreed."