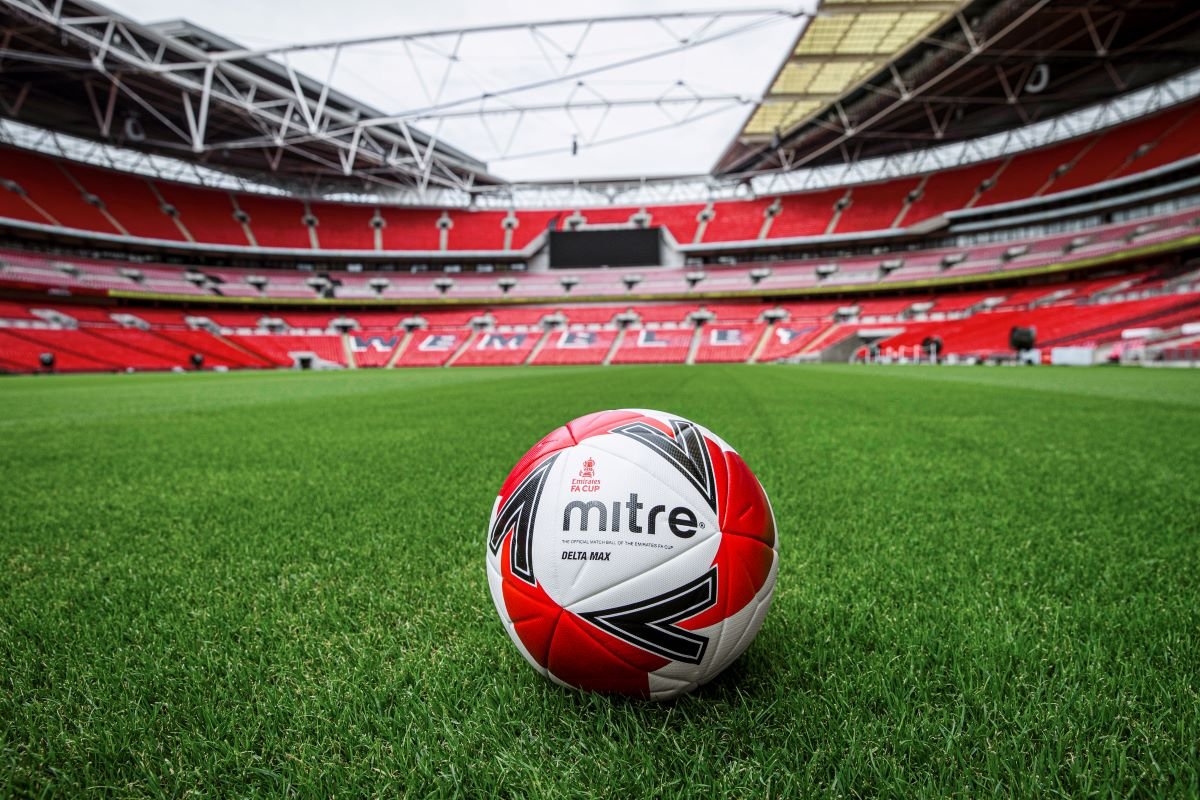 A new long-term partnership sees Mitre continue as official football supplier for all FA competitions.
The partnership will see Mitre Delta Max balls used in the Vitality Women's FA Cup as well as other FA competitions for three years, with an option to extend the partnership for a further three thereafter.
Each competition will use their own bespoke Delta Max ball designs. For the Emirates FA Cup, the new bespoke ball will be seen in the First Round proper this weekend. The ball has been designed in collaboration with The FA, featuring a bold gradient of deep reds taken from the trophy ribbons and movement of the ball in play, contrasted with white.
Built for maximum control, accuracy and power, the Delta Max Balls are engineered with Hyperseam TM Technology – the seams are bonded and stitched, ensuring almost zero water uptake. The debossed surface texture manipulates airflow around the ball for pin-point accuracy and speed.
Simon Rowe, Head of Global Sports Marketing at Pentland Brands, said: "We're passionate about the game at all levels, so are delighted to be the Official Ball Supplier, championing teams and players throughout the English Football Pyramid, including at prestigious competitions such as the Emirates FA Cup. Mitre leads the way in football technology development and the Delta Max balls are designed with professionals in mind, helping them get their best from the game."
Marzena Bogdanowicz, The FA's Interim Head of Partnerships, said: "We're absolutely delighted to extend this partnership. Mitre's association with our national sport is steeped in rich history and tradition, so it is fitting that they will be our Official Ball Supplier as we celebrate 150 years of the Emirates FA Cup. We look forward to seeing them in action across all of our competitions and the English football pyramid both this season and in the years to come."