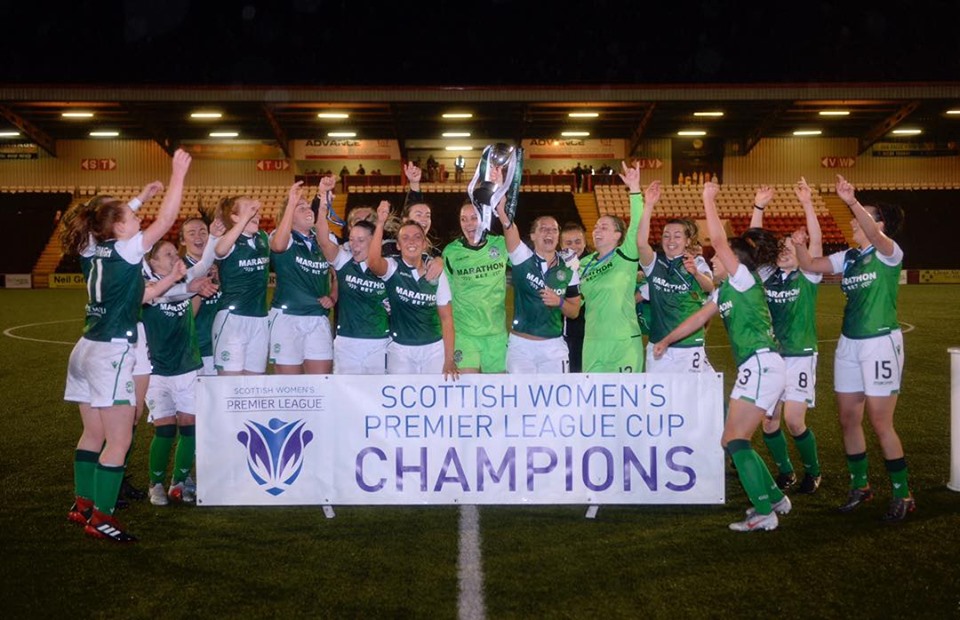 The draw for the 2020 Scottish Women's Premier League Cup group stage was conducted at Hampden Park with the first ties set for Sunday 9 February.
GROUP A: Spartans, St Johnstone, Celtic, Glasgow Women
GROUP B: Hamilton Academical, Dundee United, Rangers, Queen's Park
GROUP C: Hearts, Boroughmuir Thistle, Stirling University v Aberdeen
GROUP D: Motherwell, Partick Thistle, Forfar Farmington, Kilmarnock
There are six available places in the Quarter-Final of the 2020 SWPL Cup, the top teams in each of the four groups will automatically enter the Quarter-Final, along with the two best placed runners-up and Glasgow City and Hibernian who both have byes.
All remaining teams, bar the two lowest placed sides finishing bottom of their group, will enter the Quarter-Final of the newly created SWPL Plate.
Group ties:
9 February
GROUP A: Spartans v St Johnstone, Celtic v Glasgow Women
GROUP B: Hamilton Academical v Dundee United, Rangers v Queen's Park
GROUP C: Heart of Midlothian v Boroughmuir Thistle,  Stirling University v Aberdeen FC Women
GROUP D: Motherwell v Partick Thistlem, Forfar Farmington v Kilmarnock
16 February
GROUP A: St Johnstone v Celtic, Glasgow Women v Spartans
GROUP B: Dundee United v Rangers, Queen's Park v Hamilton Academical
GROUP C: Thistle v Stirling University, Aberdeen FC Women v Heart of Midlothian
GROUP D: Partick Thistle v Forfar Farmington,  Kilmarnock v Motherwell
1 March
GROUP A: Spartans v Celtic, St Johnstone v Glasgow Women
GROUP B: Hamilton Academical v Rangers, Dundee United v Queen's Park
GROUP C: Heart of Midlothian v Stirling University, Boroughmuir Thistle v Aberdeen FC Women
GROUP D: Motherwell v Forfar Farmington, Partick Thistle v Kilmarnock
Scotland and Northern Ireland to play at Pinatar Women's Cup