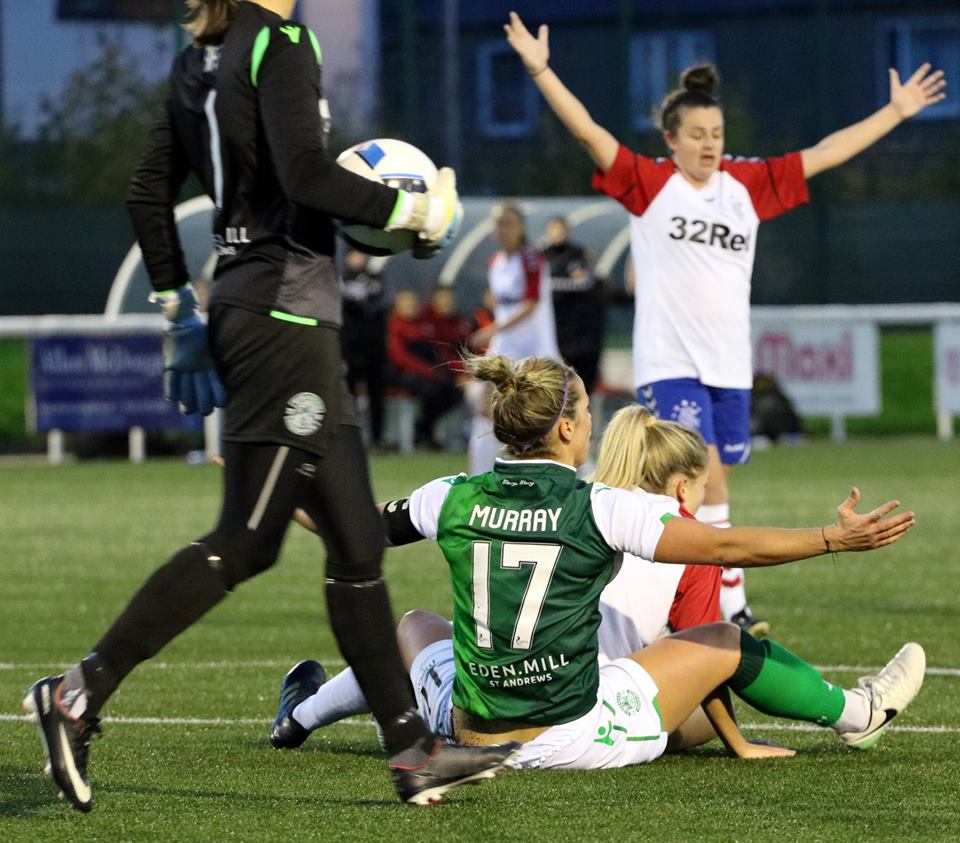 Scottish Women's Football (SWF) have announced a second Scottish Building Society SWPL 1 fixture is to be broadcast on BBC ALBA.
The Friday evening match (20th March) will see Hibernian host Rangers for a 7.30pm kick-off at Ainslie Park. This comes off the back off Celtic against Glasgow City on the opening weekend also being shown live on BBC ALBA (21st February).
Hibernian defeated Rangers in all three league matches last season with an aggregate score of 18-0. The Edinburgh side are also undefeated in the league against the Glasgow side since the SWPL was restructured in 2016, a total of 12 meetings. However, both sides have undergone a number of changes ahead of the 2020 season.
At Hibernian, Grant Scott left his position as Head Coach in December and has since been replaced by former U23's coach, Dean Gibson. The Edinburgh side have also lost influential players in the form of Jamie-Lee Napier (Chelsea), Cailin Miche (Pitea IF DFF), Jenna Fife, and Chelsea Cornet but they've signed Carla Boyce from Rangers and Sophie Allison from Glasgow Women.
On the West coast, Rangers have made major changes to their squad with a number of signings, including Fife and Cornet. Other new additions include Daina Bourma, Lisa Martinez, Demi Vance, Megan Bell, Sonia O'Neill, Bala Devi, Megan Cunningham, Kirsten Reilly, Carly Girasoli, and Zoe Ness. They've also added to their coaching team with the appointment of Malky Thomson as joint Women's Head Coach alongside Gregory Vignal.
Given the massive changes within both teams, this match will be seen as an early test of both sides' title credentials.
SWF Executive Officer, Fiona McIntyre, said: "We are delighted to have a further fixture live on BBC ALBA in this early part of the season. On top of the opening weekend fixture between Celtic and Glasgow City, this match between Hibernian and Rangers was another stand-out fixture. I think it's testament to the development of the women's game that every week there are a number of intriguing fixtures that are incredibly difficult to call and could have a big impact on league standings at the end of the year."