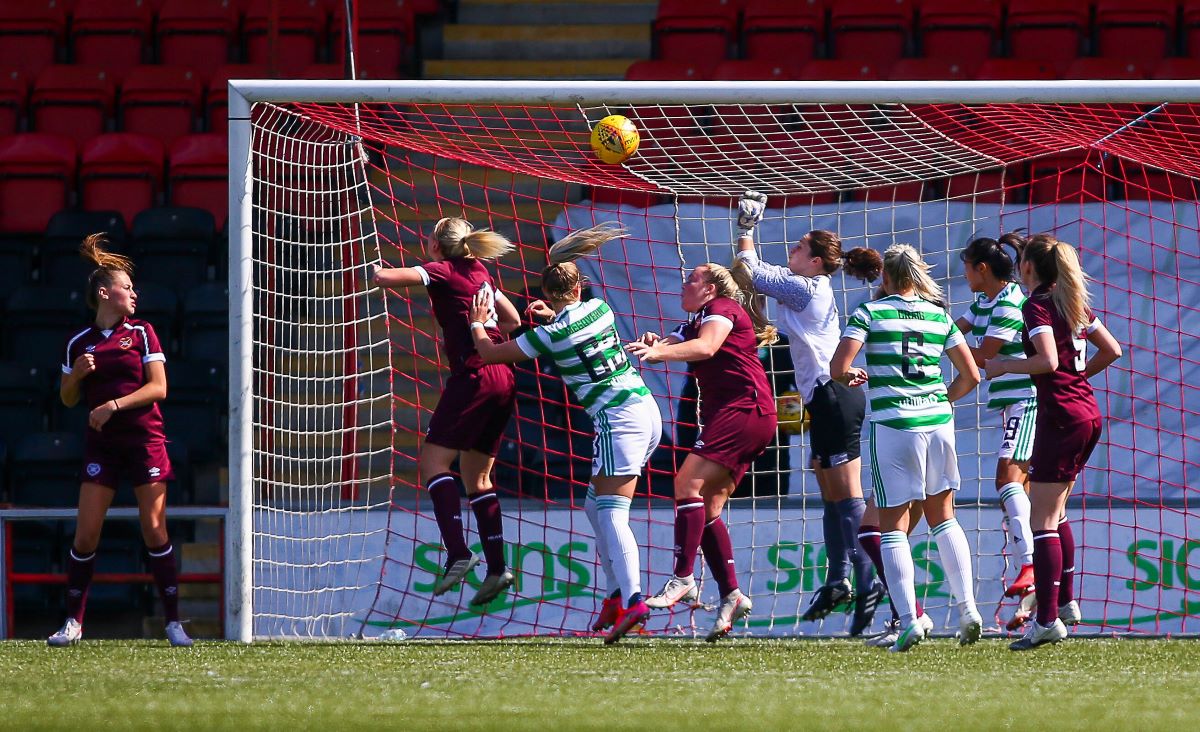 Scottish Women's Football have confirmed that BBC ALBA will broadcast a record 20 matches across the upcoming 2021/22 SWPL 1 season.
Confirmed broadcasts so far:
Aberdeen v Celtic | Sunday 5th September | 16:10 KO | Balmoral Stadium
Celtic v Glasgow City | Sunday 12th September | 16:10 KO | The Penny Cars Stadium
Hibernian v Rangers | Sunday 3th October | 16:10 KO | Tony Macaroni Arena
Glasgow City v Rangers | Sunday 17th October | 16:10 KO | Petershill Park
Celtic v Rangers | Sunday 7th November | 16:10 KO | The Penny Cars Stadium
BBC ALBA will open their coverage with Aberdeen hosting Celtic on the first day of the new season. It'll be an early test for both sides with this being Aberdeen's first match in the top flight of women's football since 2017. After suffering back-to-back relegations, they've lifted back-to-back league titles under Head Coach, Emma Hunter. Her side will host last season's runners-up, who will be hoping to go one better this season.
Fran Alonso's Celtic are back on BBC ALBA the following Sunday as they welcome Glasgow City to the Penny Cars Stadium. They suffered defeat twice at the hands of City but held them to a dramatic 0-0 draw when the sides last met at K-Park. Both teams saw penalties saved and Jenna Clark was sent off late in the game for the away side.
Glasgow City are under the new management of interim Head Coach, Grant Scott, after the departure of Scott Booth to Birmingham City. Leanne Crichton has also left to join Motherwell while Leanne Ross has retired, though has now joined the coaching staff. It means Jo Love will captain the side in 2021/22 while they've added to their squad with the signings of Irish defender, Claire Walsh, Isreali midfielder, Vital Kats, Portuguese defender, Agata Filipa, English winger, Tyler Dodds, and defender Janine van Wyk returns to the club after initially announcing her departure at the end of last season.
For Celtic, Booth has taken two of their most influential players from last season to Birmingham in the form of their top goalscorer, Sarah Ewans, and SWPL 1 Player of the Year, Lisa Robertson. Joining them this season though is American defender, Cheyenne Shorts, Icelandic forward, Maria Olafsottir Gros, English forward, Charlie Wellings, New Zealand midfielder, Olivia Chance, and Midfielder, Shen Mengyu, who was the first-ever Chinese women's player in the UK. They've also signed former Glasgow City midfielder, Tyler Toland, who joins from Manchester City.
On Sunday 3rd October BBC ALBA will show Hibernian at home to Rangers at the Tony Macaroni Arena. The Edinburgh side suffered defeat in all three meetings with Rangers last season, narrowly losing 1-0 in the first two matches played.
Both sides have bolstered their squad ahead of the new season. Hibs have added American players Gabbi English, Toni Malone, and Alexa Coyle as well as experienced SWPL 1 player, Michaela McAlonie from Edinburgh rivals Spartans. The Glasgow side have signed Jamaican forward Kayla McCoy, Dutch midfielder Tessel Middag, and Scotland forward Jane Ross. Hibs and Rangers will be hoping to build on their respective fourth and third-place finishes from last season.
Rangers are back on the BBC ALBA cameras on the 17th October as they are away to Glasgow City. The reigning champions clinched their 14th title in a row with a 2-0 win over Rangers on the final day of the 2020/21 season. Before the suspension of the 2020/21 season, Rangers hammered City 5-0 at Broadwood and many predicted they would go on to lift the league title. Instead, Glasgow City recruited a number of new players and went unbeaten after that defeat while Rangers lost twice to both Celtic and City.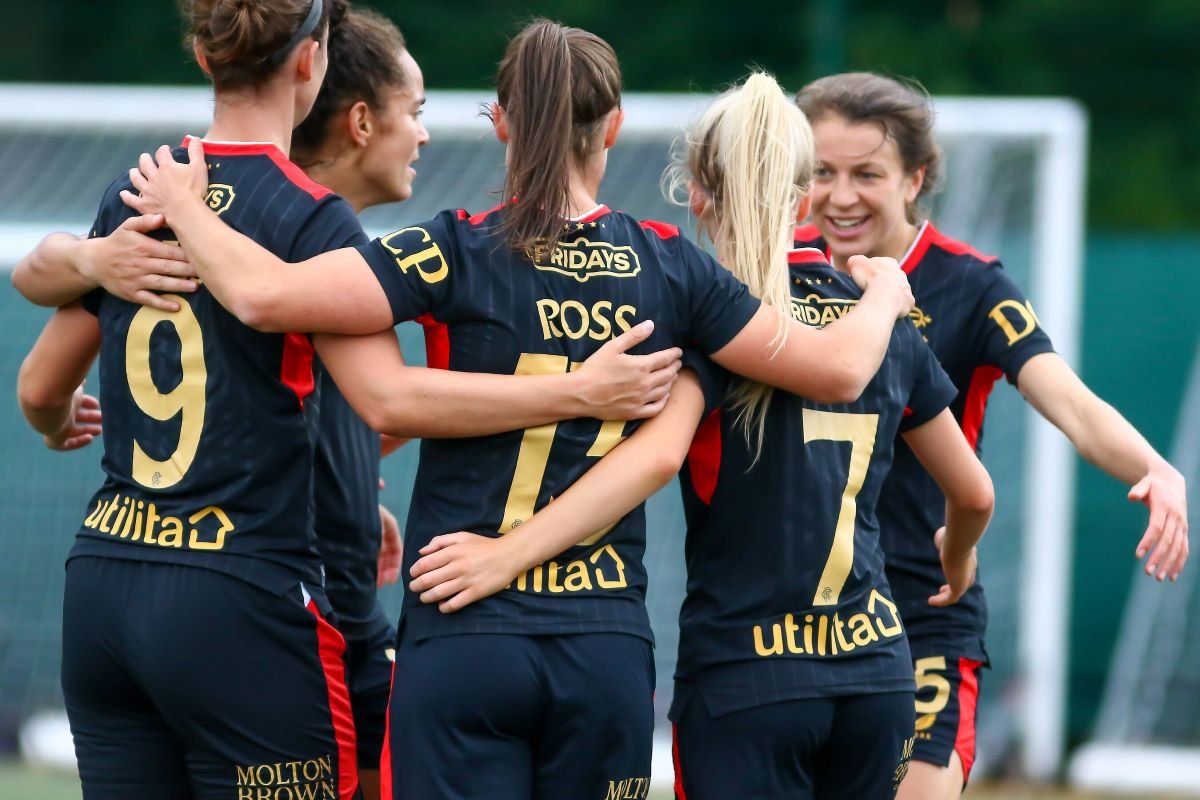 The final game confirmed to be broadcast is the first Old Firm derby of the season with Celtic at home to Rangers. Celtic had a 100% record against their biggest rivals last season, a massive factor in them securing UEFA Women's Champions League football as runners-up. Rangers on the other hand will know they need improved results against last season's top two to have any chance of lifting the league title.
Iseabail Mactaggart, Director of Multiplatform Content at MG ALBA, which operates BBC ALBA in partnership with the BBC, said: "We're delighted BBC ALBA will be bringing coverage of the world cup qualifiers as well as unprecedented coverage of the domestic league to our audiences, and the latest Women's Champions League action. This is another important step in increasing appreciation and visibility of women's sport and, for BBC ALBA, ensuring the channel continues to be a door to Gaelic to non-Gaelic speaking audiences.'
SWF Chief Executive Officer, Aileen Campbell, said: "We are delighted to announce a further enhanced broadcast partnership with BBC ALBA going into the new season. They are genuine partners to the women's game, always striving to enhance the product they provide and to show the women's game the respect it deserves.
"Having watched the drama of the 2020/21 SWPL 1 drama unfold, I know personally how important visibility is. It's vital that SWF ensures that women's football remains readily available and that we look to engage with football fans across the country. We also look forward to seeing fans back in person as I think everyone will agree, the atmosphere they provided on the final day of last season certainly added to the drama and excitement."