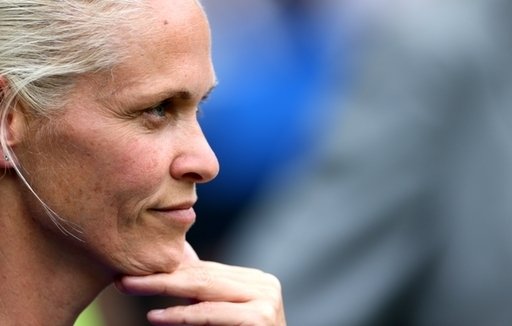 Scotland boss Shelley Kerr is set to get back on the grass with her players in the coming weeks and she expects to feel "like a kid at Christmas". It is no surprise, considering, it's almost seven months since her squad lifted the Pinatar Cup after a stand-out week of competition in Spain, writes CATHERINE ETOE.
Now, after a pandemic enforced hiatus, Scotland are set for a return to action. Two Euro 2022 qualifiers are on the calendar for the coming month, first Albania on 23 October in Edinburgh, then former head coach Anna Signeul's Finland four days later in Helsinki.
Yesterday, Kerr named a 25-player squad for those upcoming fixtures. It's a group that contains a host of FA Women's Super League stars as well as seven who ply their trade in Scotland, along with Vittsjö GIK goalkeeper Shannon Lynn. Here's what the Scotland boss had to say about her lockdown, picking the squad, playing without fans and more..
On coping with lockdown:
From a personal perspective, it's been tough, it's been challenging. You're mindful of what's going on globally and how serious it is, people losing their lives, families in turmoil and so on, you sometimes feel a bit selfish when football is your world, but it is my world so I have to say that I've struggled. I've struggled with not being able to interact with human beings, it's just me and the dog.
On how she kept busy:
I've spoken to a lot of the players on the phone, I've watched a lot of footage, I've been involved in the women's strategy that's hopefully going to be released in the coming month or so. I've been very, very busy, but ultimately I want to be on the pitch coaching players, I want to be standing on the touchline being involved in big games with the national team. It's been tough, but I know once we get together with this squad I'm going to be like a kid at Christmas.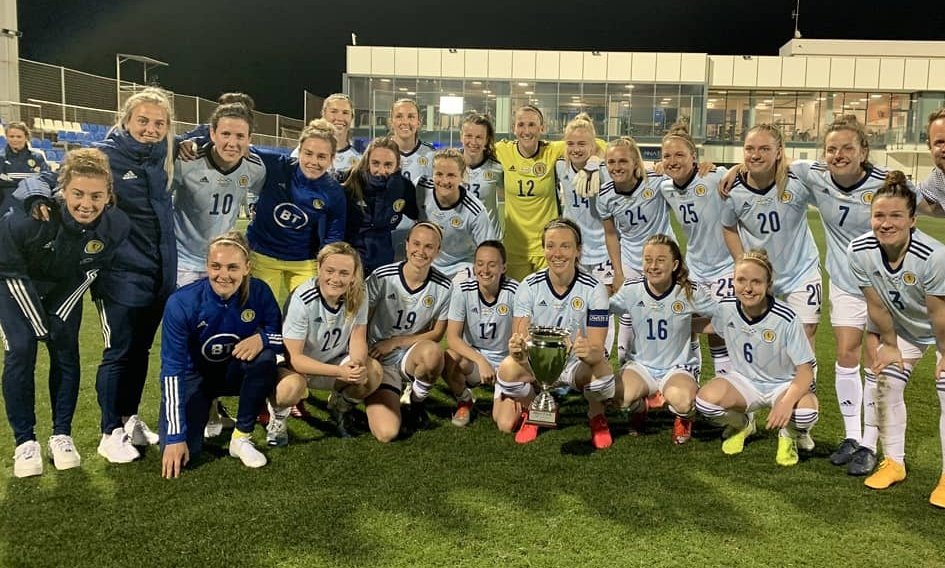 On not losing the momentum they had gained:
The good thing is we've got these two games coming up. I will be reminding the players how Finland and Albania will pose a threat to us, but I'll also be reminding them how successful we've been. Two positive results in the [qualifying] campaign as well as the Pinatar Cup [title]. Ultimately our goal is the finals and the players are desperate again to play on that European stage. That's what they're committed to and dedicated to. So as much as it's been difficult, you've just got to deal with it.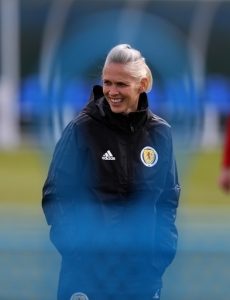 On the squad she has chosen:
It's a strong squad. We've gone with an extra couple of players than what we normally do and the reason is we're mindful that the league in Scotland doesn't start back until the middle of October. Then also down south where the bulk of our players are coming from, they're playing almost three times a week, so we have to factor in that the players might be a bit vulnerable in terms of some having played lots of minutes, to some not having played enough. It's always at the forefront of your mind, the players' health and wellbeing, so we've selected another couple of players. We'll need a full squad of players to cope with both those games.
On assessing their fitness:
I've had a lot of support doing research with our sports science team and high performance team in terms of the physical data of all the players. It's aligned with what we've done with the men's team. You're all at different levels – the English game, Scottish game and playing in Europe as well – so we've managed to gather that data. As much as it's how players are performing, this squad selection we've looked at it from a scientific point of view. We've looked at playing time, even friendly games, the minutes, GPS data as much as we can gather, so we've factored that in as well this time round.
On how helpful it's been to watch all WSL matches:
It's been brilliant because if you don't get the game, you go on the BBC Red Button or BT Sport, you're getting the FA Player which is a great tool, certainly in these situations when you can't be in attendance or it's a bit more problematic for us to attend the games. I've watched all of them, if I don't get them live I've downloaded them. It's part of the research we've done on all the players and selections.
On her players mixing it with World Cup stars at club level:
I think it's great. I heard a Sam Mewis interview and it's nice and refreshing to hear a World Cup winner saying they are learning off the UK-based players as well, more so from a tactical perspective. I think it's about sharing that best practice; US players have been synonymous with being physical, they run that extra yard, they have that inner strength, the psyche of being serial winners. If our players in the UK can learn off that then fantastic. I think it's good for the game to have such experience, it certainly makes the games more entertaining, the intensity increases. The quality all-round has increased already, I watched the Man City v Arsenal game last week and I thought it was one of the best women's games I've seen in a long time at club level.
On Lisa Evans being out through injury:
She's one we'll miss both on and off the pitch. Her character is fantastic, she's the glue in the squad, she is such a big personality. Not only that, [but also] in terms of her performances on the pitch.
On Everton skipper Lucy Graham being close to a starting place:
On her current form, absolutely. I thought in Pinatar she was excellent. She is growing in confidence, physically she has developed and Willie Kirk and Chris Roberts deserve a lot of credit, they've invested their time in Lucy, not just at Everton but previously at Bristol and at Hibs. I've got real high hopes for her, she's still young, she's captain of her club, who are absolutely on fire right now, I've loved watching them especially mid to front, they've been excellent. She's got a bit of everything, in terms of that midfield role she can play in the 10, in the 6, deeper, her technique in the air is fantastic, she reads the game for a young player very well.
On Jen Beattie's return to fitness at Arsenal:
Jennifer played 75 minutes in her comeback [against Bristol City]. She is an experienced player, she knows her own body really well, the medics at Arsenal have done a great job and it was a successful 75 minutes for her. I spoke to her the other day and she is absolutely buzzing and excited about being back in the squad.
On playing without fans at Tynecastle:
It's something I always say to our players, in the women's game they're very supportive, it doesn't matter if you make a mistake, they're still supporting, so we'll definitely miss that. I really have an affinity with our supporters in the women's game because they're absolutely fantastic. The games will be televised, we hope they tune in and follow the team because we will still feel the support albeit from a distance and in a different way. We certainly will miss them in the stadium that's for sure.
Shelley Kerr names Scotland Women's squad for return to action