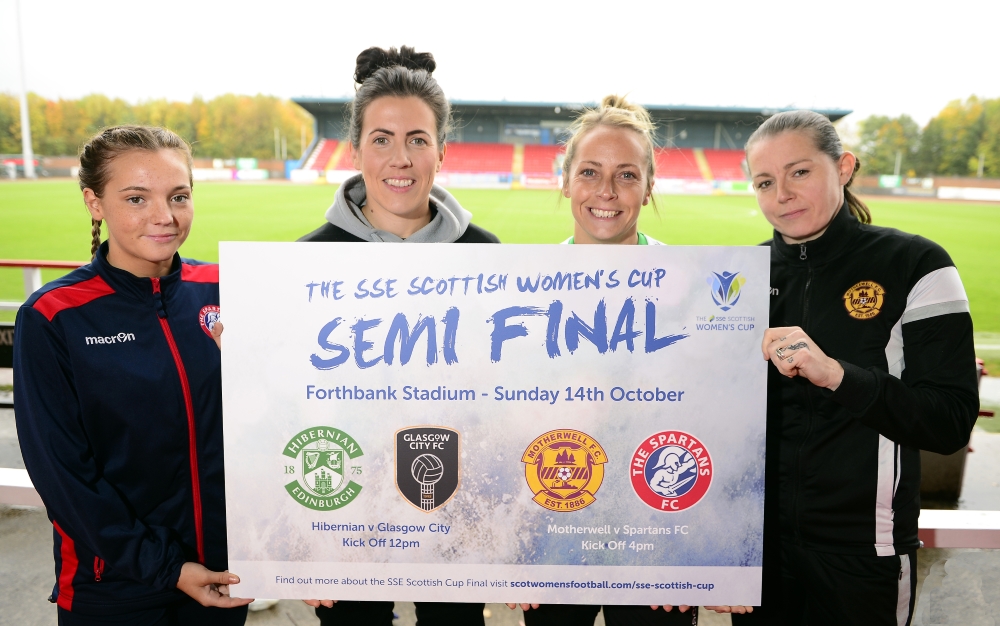 Four of Scotland's top teams will meet at Forthbank Stadium this Sunday as they battle for a place in the SSE Scottish Women's Cup final. Both semi-finals will take place on the same day and at the same location, setting up a great day of football for supporters.
The opening game is at 12:00 between reigning champions, Hibernian, and 11-in-row league champions, Glasgow City. Both sides are level on points in the Women's Premier League with two games to play, separated by just two goals. The two teams have also met in the final in the last three years, but only one will reach Firhill next month.
Grant Scott, Head Coach of Hibernian LFC, said: "I think league position will tell you that they're (Hibs & Glasgow City) the two best teams in the country. It indicates it's going to be a great match that we're looking forward to.
Hibernian have dominated over Glasgow City in cup competitions, winning the last five competitions. This includes the SSE Scottish Women's Cup in 2016 and 2017.
"It helps (the history) only a tiny part. There are so many different things that can happen in the match between two good sides. We've absolute respect for City and they have just as much experience. The recent record is nice to have but it doesn't count for anything. We'll treat the game as it is comes on Sunday."
Speaking about the run that Hibs have had, Scott Booth, Head Coach of Glasgow City, said: "In recent times, Hibs have had the edge in cup competitions. As a football player or a coach, you want to put that right and I'm sure that my players feel that way. They want to win as many games as possible and win as many trophies as possible. This is a massive game for us."
Glasgow City also come into this game on a great run of form. Like Hibernian, they're unbeaten in the league but they've had extra games in the UEFA Women's Champions League after successfully reaching the last 16 where they'll face Barcelona.
"When you play in highly competitive matches in a short space of time, the players don't need any real motivation" said Booth. "They know how important these games are. They get you up to speed and get you into a little bit of continuity where you know each game is massive. You can't drop your standards at all and this is going to be no different."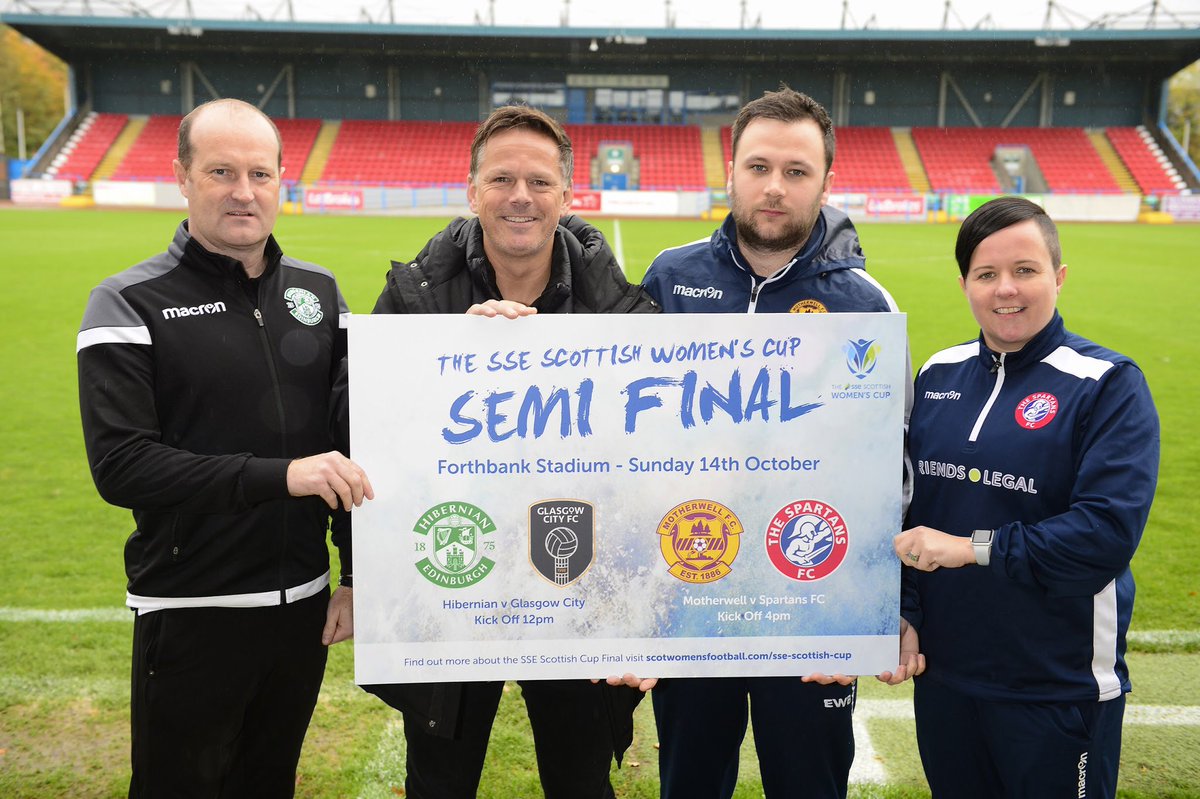 In the second Semi-Final, it's Spartans against Motherwell at 16:00. The SWPL 1 side, Spartans, come into this one after a shock victory over Celtic in the last round and their form has drastically improved under new management. Motherwell are the only SWPL 2 side remaining but having won the league with five games to spare, many will fancy them to cause a possible shock.
Spartans Head Coach, Debbi McCulloch, said: "The players have really turned things around this season. Our safety in SWPL 1 is now secured but for me, I want to push on and I want us to get into the final.
"The girls have created that environment and atmosphere. They've been so positive and so welcoming since I came in. I know they want to go one step further and get to the final.
"We've had Motherwell watched several occasions since the draw was made. We know a lot about them, individually and collectively as a team. They've got a real threat up top, a strong battling midfield but we have similar threats. I think it'll be a close game and a very entertaining one."
Motherwell LFC First Team Coach, Greg Harrison, said: "We've got players who have played international games galore, played in Scottish Cup finals, so it gives our younger players role models and allows them to look for a bit of guidance towards the final. We're in a great place. We've trained well, we're looking sharp, and we're just ready to go.
"We're are going out as underdogs. We're in the league below. Spartans are a wellestablished top league club. That's where we want to be. That's the level we aspire to be. It's going to be a massive test on Sunday but we're up for it and we're ready to go."
Tickets will be available on the gate, priced at £5 for adults, £2 for concessions, and U16's go free. Tickets provide access to both games and a full day of football.
The same pricing applies for the SSE Scottish Women's Cup Final on Sunday 4th of November, with tickets available now at www.scotwomensfootball.com/sse-tickets.
Both matches will be streamed online via BBC Sport.