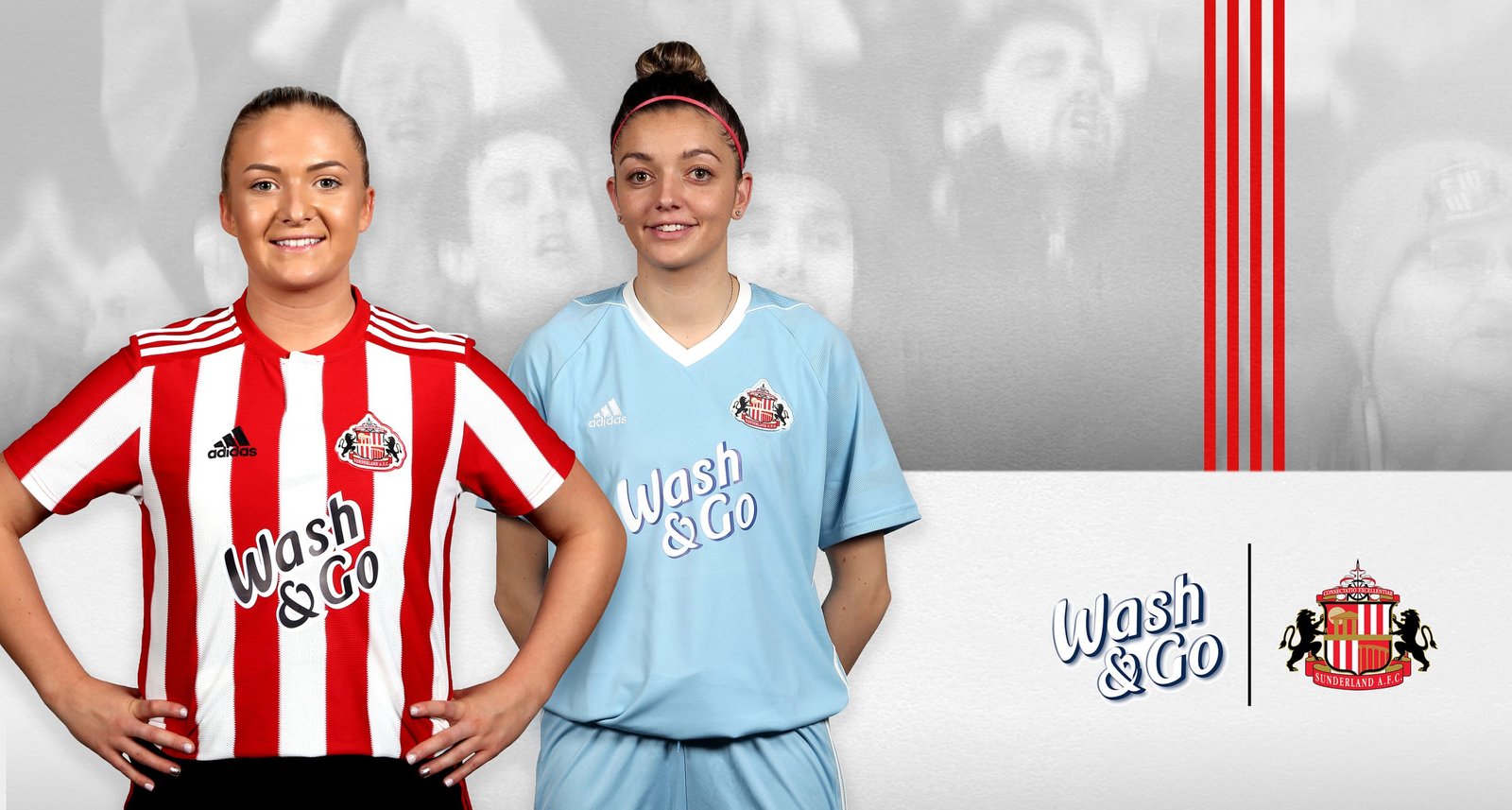 Sunderland AFC Ladies' shirts will include the Wash & Go logo for the remainder of the FA Women's National League Northern Premier Division season.
Their first game sporting the Wash & Go name on their shirts will be on Sunday 17 February, when they welcome Hull City to the Hetton Centre.
Speaking about the partnership, Sunderland AFC's managing director Tony Davison said: "We are delighted to be working alongside Wash & Go and collectively supporting our ladies team through their refreshing and innovative approach to football partnerships."
Peter Reynolds, senior marketing manager from Wash & Go, said: Wash & Go is proud to support Sunderland AFC Ladies – a team who have faced some challenging times recently. We are delighted that they will sport our logo on their famous red and white shirts and hope our support can play a small part in the growth and development of the team.
To kick off the partnership, Wash & Go are offering fans the chance to win one of 25 pairs of tickets for Sunderland's game with Hull met Sunday in a special competition.