Girls' teams from 12 countries, including England, Russia and Brazil, have begun competing in the Street Child World Cup, a football tournament for street-connected teenagers taking place in Moscow ahead of the FIFA World Cup in Russia.
After a vibrant opening ceremony and exhibition match between Russia and Brazil (below), the competition got underway on Saturday with seven-a-side group matches at Lokomotiv, home of the newly crowned Russian Premier League champions.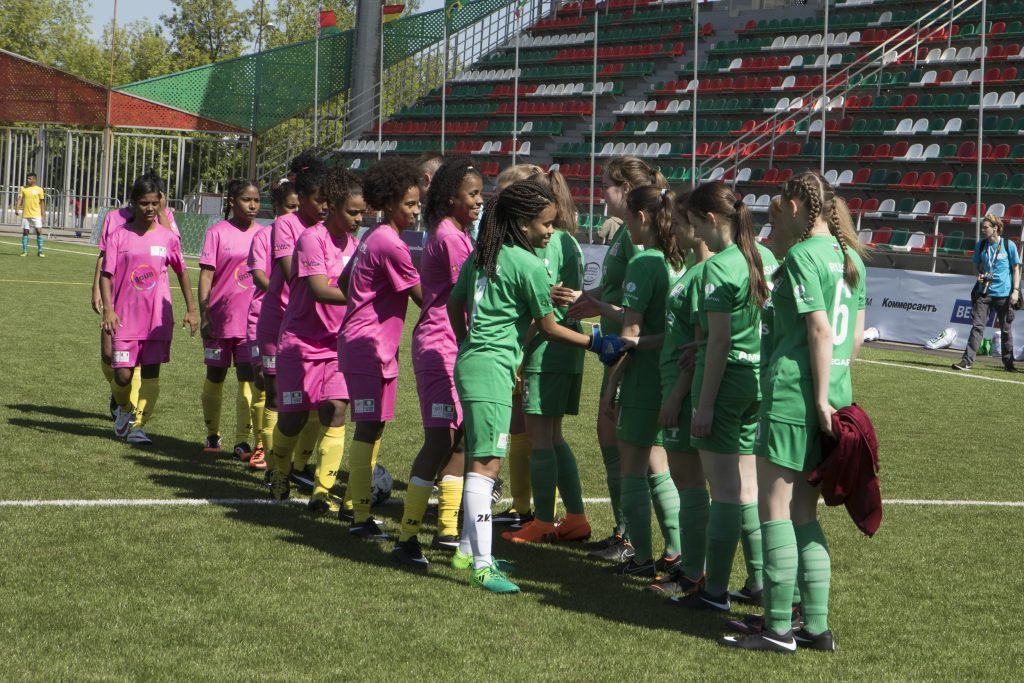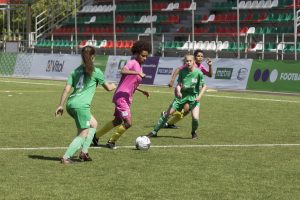 Two winning teams from each group will progress to quarter finals, with the final to be played on 16th May. The teams that come bottom of their group will play against each other.
The girls' teams are from Bolivia, Brazil, Egypt, England, Kazakhstan, India, Mauritius, Mexico, Philippines, Russia, Tanzania and the US.
"I always dreamed of playing for my country and now I am here, it's like a dream come true," said Kendra, 15, from the Philippines, which beat India 6-0 in their first match. "I can't even say what I feel right now – I think this experience is going to change my whole life."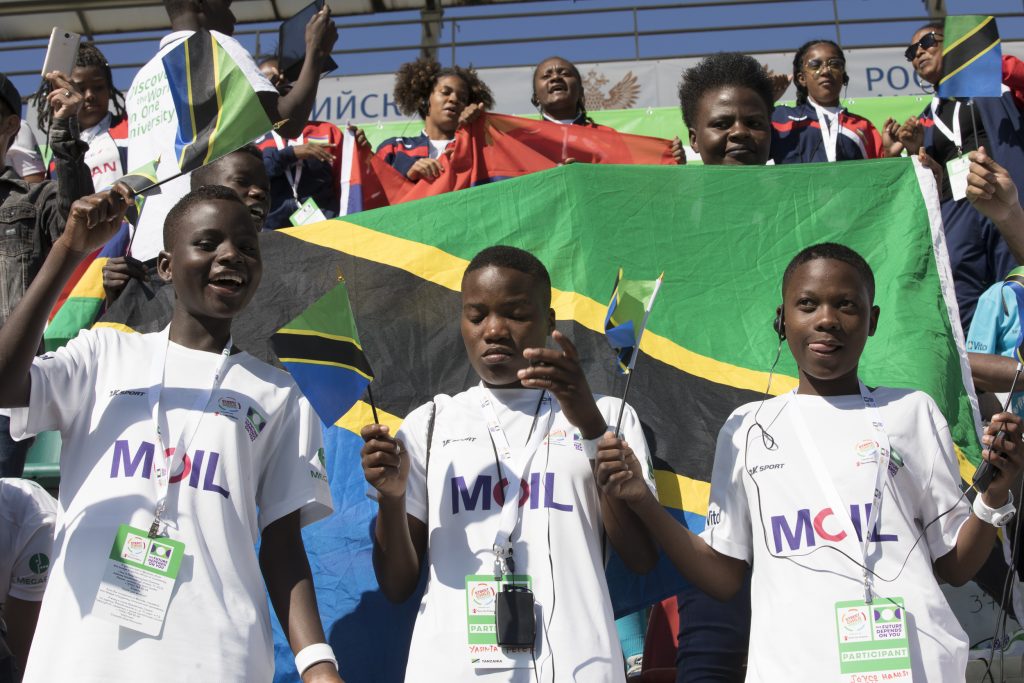 The Philippines, along with Brazil and Tanzania, were emerging as early favourites after strong performances in the first group matches. Brazil, which won the last girls' tournament at the Street Child World Cup in Rio de Janeiro in 2014, beat Egypt 8-0 in their first match.
The England team has come via homelessness charity Centrepoint, which runs social inclusion programmes with professional football clubs including Arsenal and Sunderland. The girls are all members of the Street Football Team England, a six-month development programme. Their willingness to participate was more important than footballing skills in selecting the team, said coach Jack Badu, but many of the girls are fans of the England national women's team.
Other teams have been selected by organisations working with street-connected youth and sport for development programmes.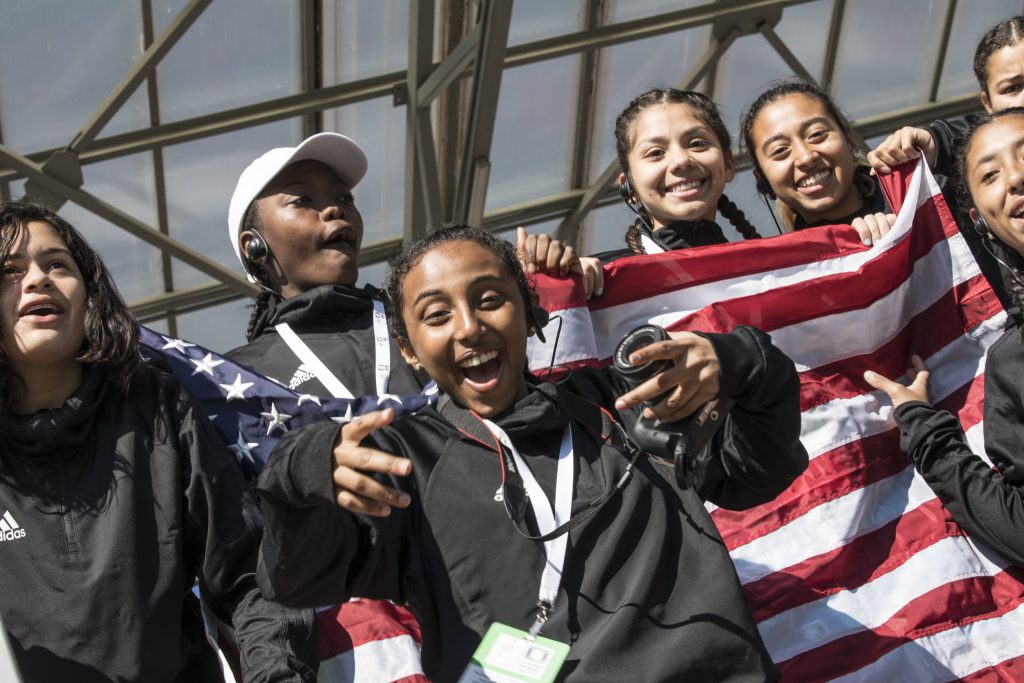 For the girls' team from Egypt, where women's football is not widely played, taking part in the tournament was a breakthrough, said Karim Hosny, founder of the Nafas charity in Cairo, which runs a league for 400 teenagers. "The more people see the girls playing on our pitches in Cairo and now on the world stage in Russia, the more girls will join in."
With teams of teenagers from all around the world supporting each other's teams, the atmosphere at the Lokomotiv stadium was competitive but friendly.
"I am just so happy to be here. I never thought I'd play football in Russia and meet all these friends from all over the world," said 15-year-old Eswari from the Indian team.
Drena, captain of the Bolivian girls' team, said: "I am so proud to come here and represent Bolivia. This is such a fantastic opportunity and my family can be really proud of me."
Brazil won the last girls' tournament at the Street Child World Cup in Rio de Janeiro in 2014.
Boys' teams from 12 countries are also taking part in a separate tournament at the event, which aims to give the players a chance to demonstrate their potential, as well as put the spotlight on youth homelessness.
Check back for more stories from the Street Child World Cup & also go to: https://www.streetchildunited.org/our-sports-events/street-child-world-cup-2018/ for more info.