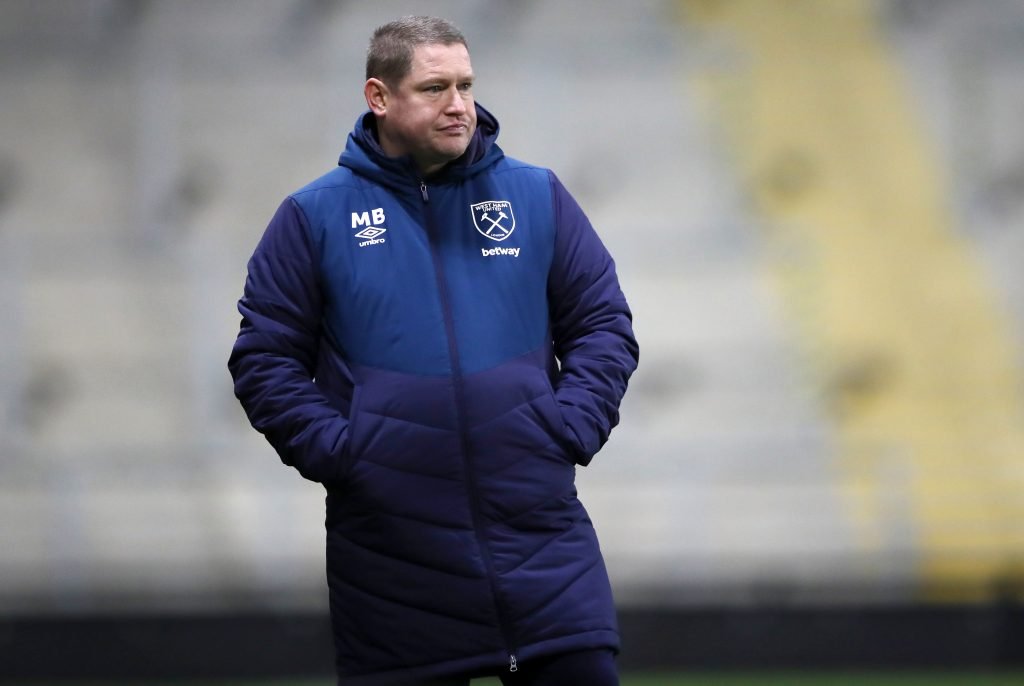 An SSE Women's FA Cup final appearance at Wembley would complete a "fairy tale" first season as a professional club for West Ham United, manager Matt Beard tells TONY LEIGHTON, after seeing his team drawn away to Reading in the semi-final.
The Hammers will visit the Royals while the other semi will see Chelsea travel to Manchester City with Emma Hayes' Blues aiming to avenge their Continental Cup semi-final defeat by City. Both ties are set for Sunday 14 April.
West Ham should feel confident ahead of their big game after last month's 2-1 Super League away win against Reading, the two teams having battled out a goalless draw on Hammers territory back in September.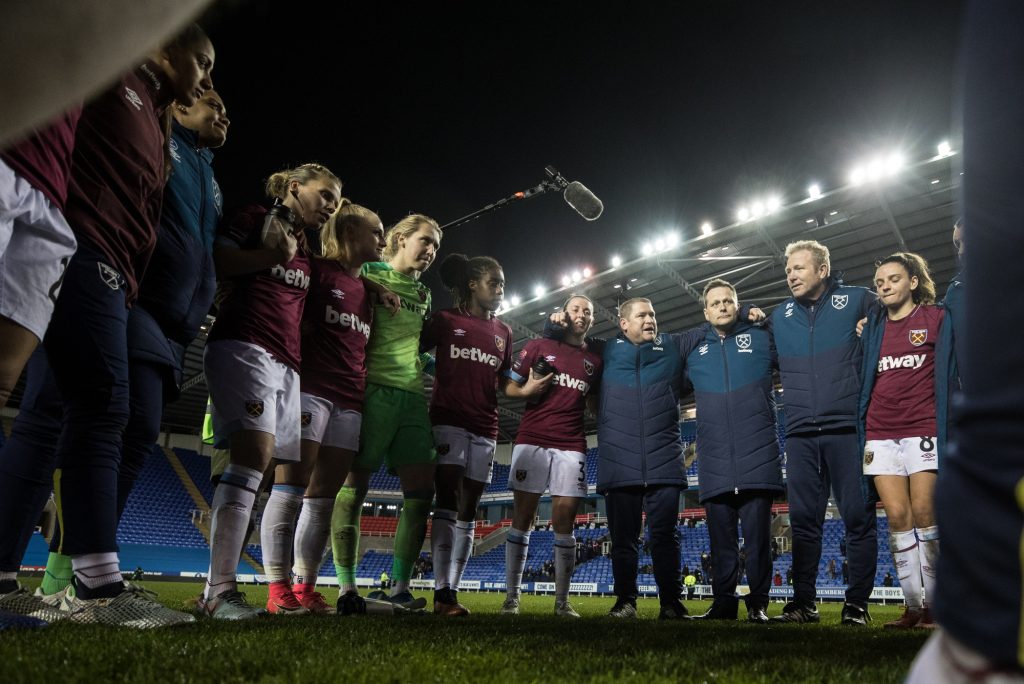 But despite having taken four points off Kelly Chambers' side, Beard is looking no further ahead than April 14th. "We'll take nothing for granted," he insists. Reading are a very good team and it's going to be a tough game for us.
"With home advantage they'll be favourites, but our away win against them was our best performance of the season so we can take confidence from that and hopefully play as well if not better in the semi."
"It's Reading's first FA Cup semi-final as well as ours so they'll be just as fired up for the game as we will be, and I'm definitely not getting ahead of myself by thinking about Wembley – but obviously it would be great to get to the final.
"It would mean the world to everyone at the club after all the hard work that's gone into our first season as a professional women's team. It would be an amazing achievement – a fairy tale end to this first part of our journey."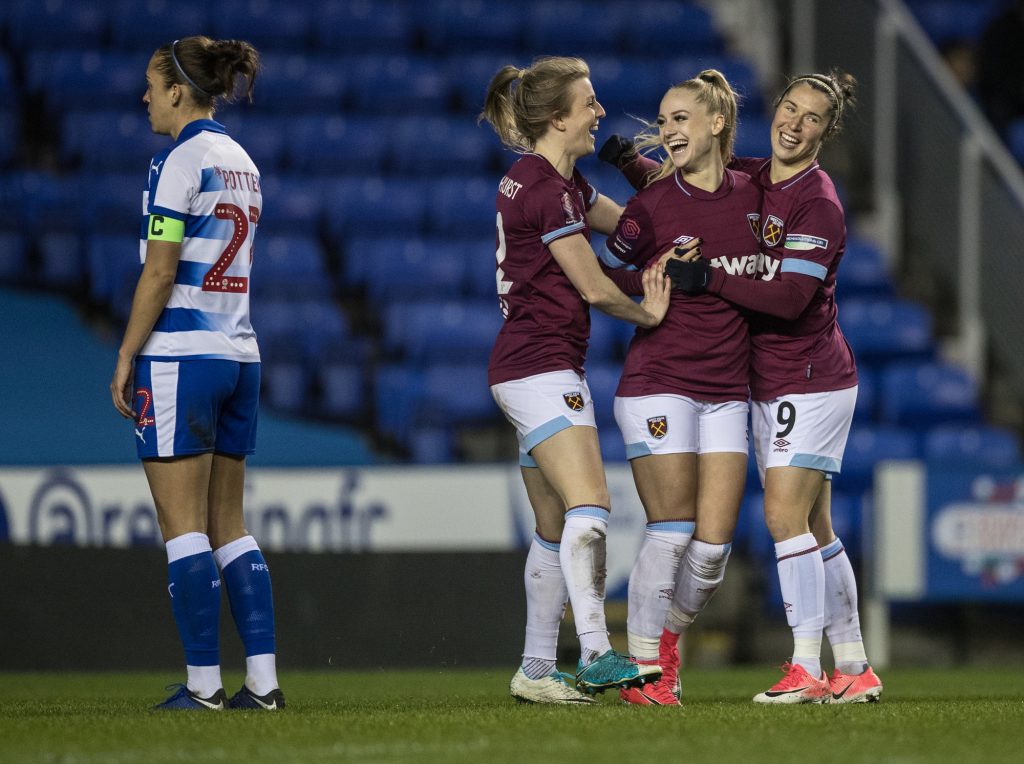 If Beard does indeed lead his team to Wembley they will undoubtedly be seen as underdogs against either Chelsea, the FA Cup holders, or a City side who lifted the trophy two years ago and have already won this season's Continental Cup. 
But though City beat Blues in the Conti Cup semi, Chelsea beat their big rivals in last year's FA Cup semi before beat Arsenal in the final. April 14's clash will, amazingly, be the seventh domestic Cup semi between the two teams since 2014.
Former Chelsea manager Beard, who led Blues to the 2012 FA Cup final – which they lost in a penalty shoot-out to Birmingham City – reckons it's going to be "one helluva game" at City's Academy Stadium.
"I watched City win the Conti Cup semi at Chelsea," he said, "and after that result and with home advantage in the FA Cup semi they should be favourites. But Chelsea have done okay in games up there so it's going to be fascinating.
"It's a hard one to call, and that's probably the same with our match at Reading. I've got great respect for Kelly's team and know just how hard an afternoon it's going to be. But I'm so looking forward to it!"