Exciting news from SRUSA as this year's showcase event details have been announced.
Every year, SRUSA athletes are given the opportunity to play in front of American college and university coaches. With over 40 coaches in attendance last year, it is the ideal platform for our athletes to impress. Last year, the coaches found the day extremely useful and our aim this year is to ensure that the event proves even more successful for both players and coaches.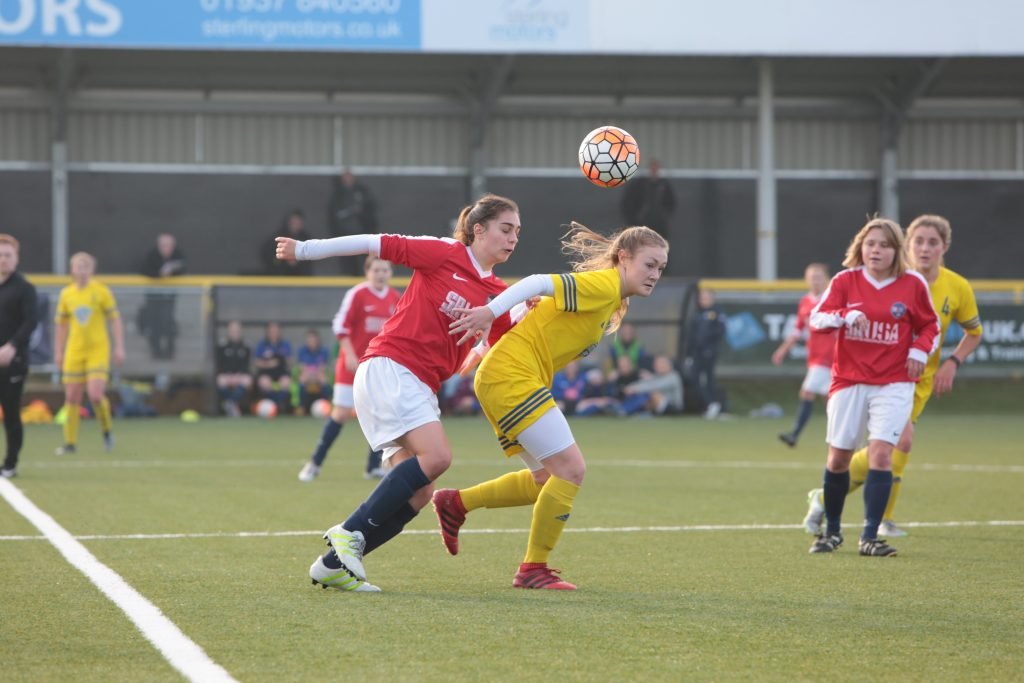 The showcase event itself will take place on Monday 11th December on the state of the art 3G surface at the CNG Stadium, home of Harrogate Town Football Club. SRUSA have close links with Harrogate Town FC, and appreciate the opportunity to host this event at their 3000-capacity stadium, which is one of the best playing surfaces in the North of England.
The day itself will include some technical work with Head Women's Soccer Coach Jodie Whitford-Stark, one of the youngest UEFA B License holders in the country at just 22 years of age. Jodie explains a little bit more about the day;
"Attending the showcase event will be a really important and exciting opportunity for any players who wish to head to America as student athletes in 2018 and beyond. The opportunity to play in front of the college and university coaches gives the girls a great chance to enhance their football cv if they perform well on the day. A significant number of players who played in last year's showcase, received great scholarship offers on the day, and we are now following their progress as student athletes in America. As part of the day, players can ask the coaches directly about what it takes to become a top student-athlete and gain a greater insight into what to expect when they're in the USA. Student athletes also get the chance to see what individual Universities have to offer both in terms of sport and academic opportunities"
For SRUSA, it's a chance for us to meet the coaches face to face and give them a greater insight into all of our players in attendance'.
We are also excited to announce that Leah Galton, current professional with Sky Blue FC, and former All-American, will also be involved in the showcase event as part of the coaching team. She is a SRUSA ambassador and is looking forward to being involved in the event this year.
"Last year I was down just in a watching capacity, but the standard of play from the girls involved was exceptional. I'm excited to be involved this year and looking forward to passing on my experiences to the players involved. I have been involved with SRUSA close to a year now, and the work that they do to support their players is quite simply, the best there is"
Along with players that are looking to go over as student athletes in the next couple of years, current student athletes are always invited back to speak with the girls about their experiences and how hard they need to work before heading over to the U.S.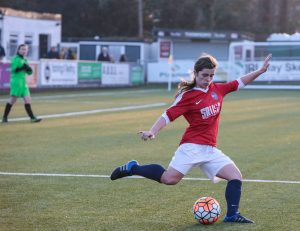 It is important that if you want to be involved in the showcase event that we see you beforehand at one of our upcoming events which we have in October and November. All our trial events are free of charge as we feel that everyone should be given the opportunity to perform at no cost. The details of which are below:
Trial Game vs Nottingham Forest LFC Reserves – Thursday 26th October, Basford FC – 8.30pm Kick-Off.
Trial Event and Training Camp – Watford, England. TBC November.
New Events to be Announced in the New Year for 2018.
For details of events, please email jon@sportsrecruitingusa.com
Be a part of something special and join the SRUSA Family today.