Sports Direct are to donate free footballs to grassroots clubs through their 'Equal Access' campaign, after growing calls for more opportunities for girls.
The campaign is part of the long-term Equal Play initiative, helping to close the gender gap in sports. It will allow clubs nationwide to register online to receive a donation of balls to help facilitate their training and matches.
The pledge was officially launched today via an event with Girls United, who became the first grassroots club to receive a donation of footballs along with valuable equipment. Modern game trailblazers, Emma Hayes and Fara Williams, were both on hand to visit the club and deliver the balls, whilst offering their own advice to help inspire the next generation.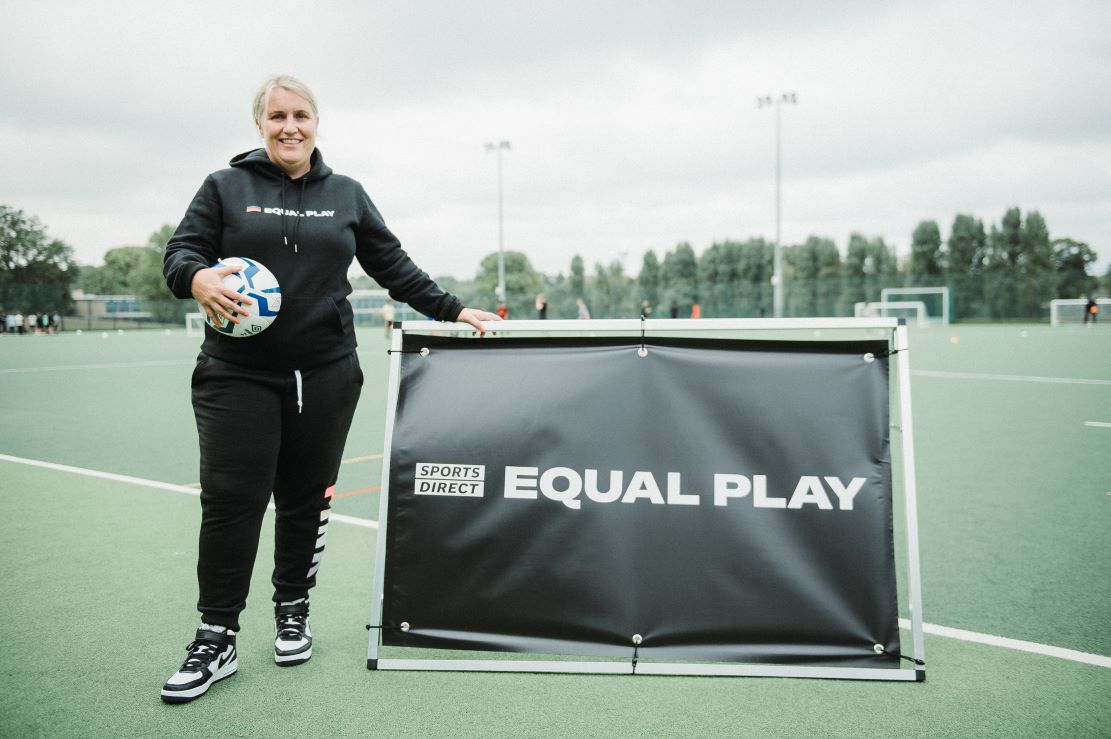 Emma Hayes OBE, ambassador for Sports Direct, said: "It's so important to provide girls and young women with the equipment and support to foster their love of the game – after all, these could be the national stars of tomorrow. I'm so proud to be working with Sports Direct and Women in Football on this partnership, so that more girls can take part in the sport that I – and so many others – love."
Fara Williams, ambassador for Sports Direct, added: "Having faced the adversity and challenges of being a young female player with limited access to equipment and facilities, it's great to see Sports Direct helping to make the game more accessible for girls. I hope that this initiative will enable young girls across the country to lace up their boots and try their skills, inspired by the recent successes in top flight women's football."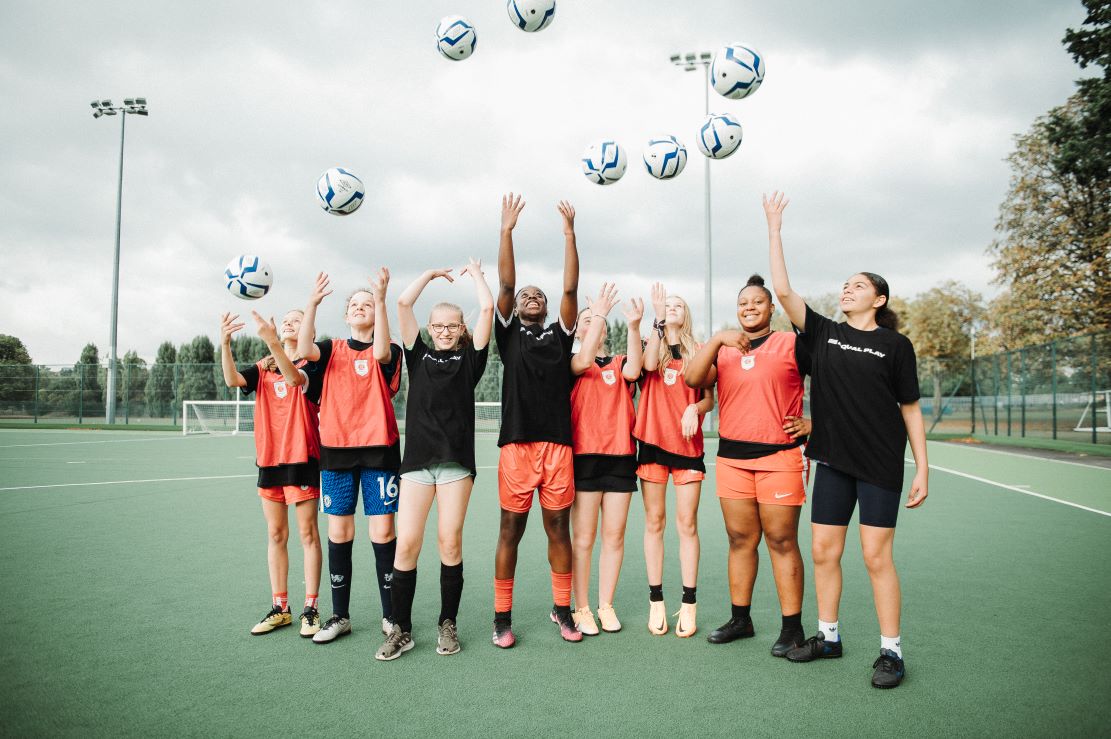 The Equal Play initiative seeks to address gender inequality in sport and create a level playing field by combating issues in three key areas, including: opportunity, visibility and investment. Following recent successes in the English women's game, the need for further opportunity has come into even sharper focus – demonstrated by recent research from Women in Sport* which found that over a half (52%) of girls surveyed believe there's not enough funding for girls' sport. Over a third (40%) also think that girls don't have the chance to try enough different sports.
Looking ahead to the future, the survey saw half (50%) call for more equal opportunities when it comes to access to sport and training, with 58% saying they want to see more support for women's and girl's teams in the future.
The campaign is supported by WIF and their #GetOnside pledge initiative, which encourages those within the game to pledge their support by taking one action that will contribute to an improvement for women and girls in the football industry to promote gender equality.
Beckie Stanion, Chief Marketing Officer at Sports Direct, commented: "What we've seen recently should only be the start of even bigger and better things. Through Equal Play, we're totally committed to tangible action and we believe that getting footballs into the hands of young girls around the country will inspire a new generation who grow up to love and play the game."
Yvonne Harrison, Women in Football CEO, continued: "We know that more and more girls want to play football, especially after the fantastic WEURO 2022 win. But even now their opportunities to enjoy the sport they love are limited. So, we're thrilled to see Equal Play join our #GetOnside campaign with this brilliant pledge which will help to level the playing field for girls."
Grassroots clubs can sign up to the pledge and gain access to free footballs via: Equal Play | Sports Direct