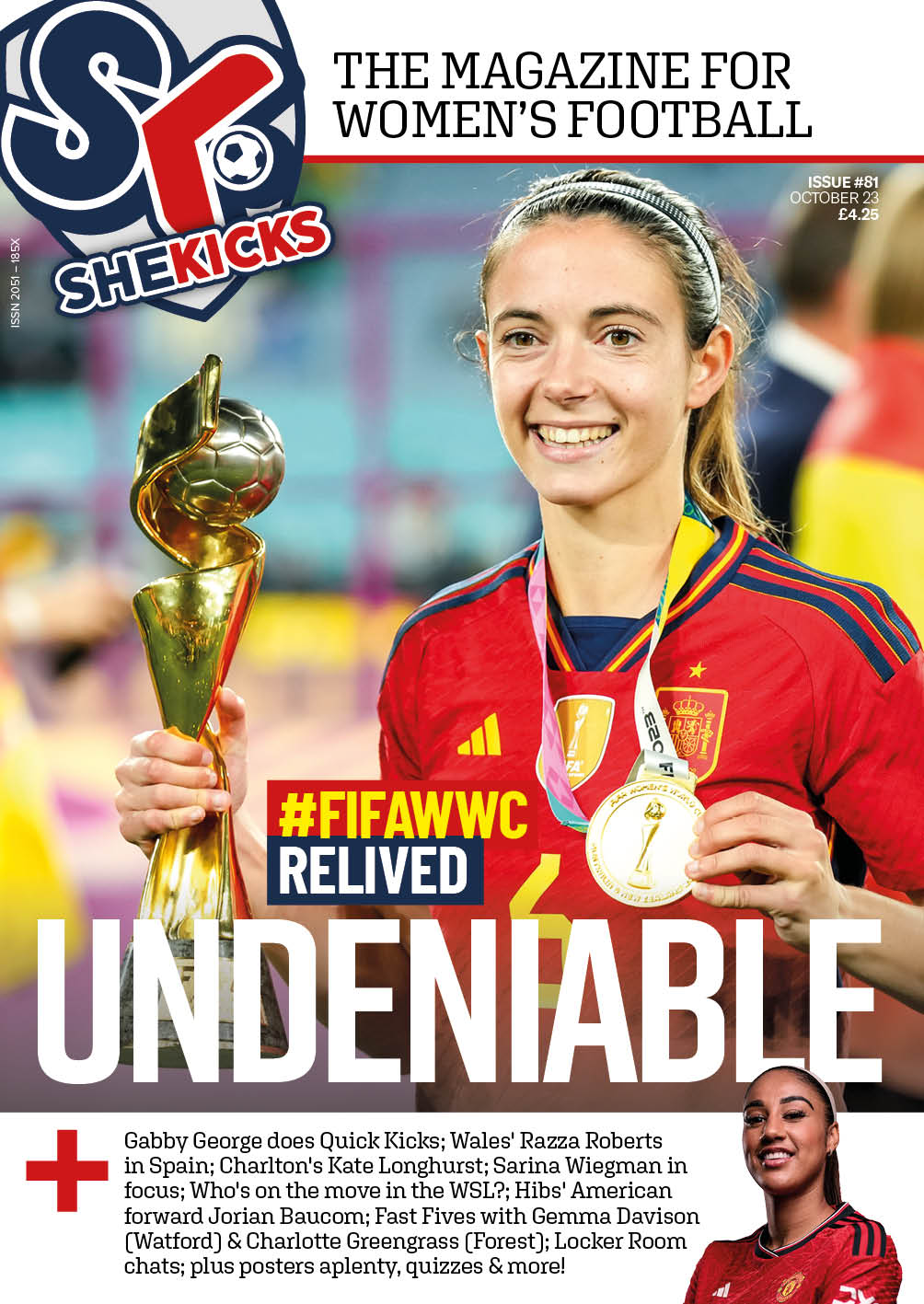 SHE KICKS #SK81 IS COMING THIS MONTH
Finally…a chance to draw breath after a stupendous women's footie summer…phew! Right…let's go again!
The action never truly stops.  Here's some of what you can look forward to in the upcoming Issue 81:
– A photo-heavy journey through a record-breaking and unforgettable FIFA Women's World Cup, with galleries and insight galore.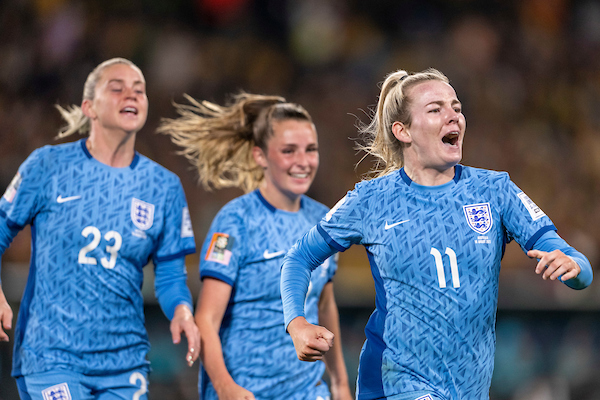 – Interviews and regular, fun features with players from the WSL, SWPL, Championship and FAWNL.
– Plus, posters, predictions, quizzes and plenty more in store…
To order your copy, click below: