She Kicks assistant editor Chris Brookes remembers the first female footballer he ever saw on TV, but it wasn't a Kelly Smith or a Mia Hamm, and perhaps you haven't heard of her, but she was the leading talent on a team that plenty will never forget…
The summer of 1997. Hanson's 'MMMBop' and Will Smith's 'Men in Black' were some of the songs topping the charts, Fat Willy's Surf Shack t-shirts ruled the land, while in a fictional little town called Renford, some lasting magic was made.
Jess Bhamra is a name familiar to many, as the teenage girl in 2002 box-office smash Bend it Like Beckham forbidden by her parents to play football. A few years earlier, however, there was a female player whose skills were being beamed to homes around the UK, as Robin Walker starred for the Renford Rejects on Nickelodeon's cult classic teen programme.
It's been a long day at school, but one of the kids over the road has got a new Mitre Ultimax for the kickaround later. First, though, it's time to kick back in your Adidas poppers for some essential late-afternoon/early-evening viewing. The Sunny Delight is out – we've got Florida AND California style to choose from. There's plenty of American favourites on the box as well – Kenan and Kel, Sabrina the Teenage Witch, Sister Sister – but it's that homegrown gem you're looking forward to that bit more. Put the Walkman down; you can 'slam dunk da funk' with Five again later. It's time for those Renford Rejects.
The plot was simple enough: a bunch of teenagers turned down by their school team so they enter into the Renford Sunday League. They registered as Renford Rovers, but Terry Stoker (Tom Weller), arch nemesis from rival team, the Razors, has hijacked the form, so when they line up for their very first game, they are the Rejects.
The coach is Stewart Jackson (Matthew Leitch), nursing a long-term knee injury after being crocked by 'Terry the Terminator' at that school trial. The fifth and final piece in his team jigsaw is their only female player, who also happens to be the most talented, Robin Walker.
The show first aired in February 1998, but had been filmed over the course of the previous summer. It was a golden time, too, as Holly Davidson, who played Robin, recalls.
"It was so relaxed, it was so much fun," she began. "I just remember it being like the summer that we've just had; just a beautiful summer.
"It was just like six weeks of sunshine where most of it we were shooting outside. It was all kind of North London areas, and we were all 15-22, and we just all got on really well and had such a laugh.
"It was genuinely fun and I think that comes across. There was a lot of comedy going on the whole time.
"I was trying to be one of the lads, which I felt like I really was, and it was a great, great project to work on. A lot of the football things were choreographed, but some of the stuff was very organic, and we'd just let the cameras roll.
"They'd pick up sequences and shots from us just naturally playing."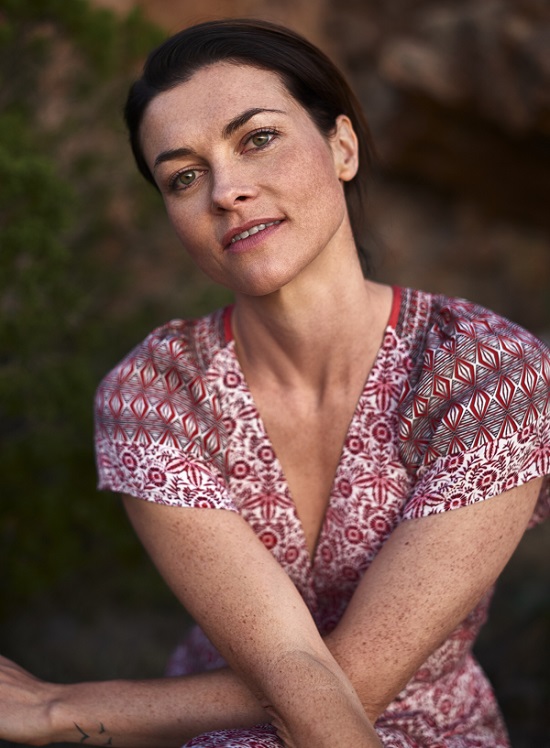 Set amongst the fun-loving grip of 90s culture, the show's soundtrack packed one heck of a scorpion kick, with fashion obsessive and defender Ronnie Supra (Adam Dean) introduced with dance classic 'Where Love Lives' (by Alison Limerick) bouncing in the background. Along with Supra, there was bespectacled goalkeeper and poet Ben Phillips (Charlie Rolland), mouthy midfield general Jason Summerbee (Martin Delaney), and the especially unforgettable 'Serie A striker' Bruno Di Gradi, who was in actual fact, just plain old Barry Grade (a Brummie, played by Paul Parris, a southerner).
Robin and boss Stewart apart (though he also had his moments of grandeur), the Rejects were all wonderfully delusional, and were followed around by their friend and budding sports reporter, Vinny Rodrigues (Roger Davies), who covered the team on his amateur 'Sportsview' bulletins as if they were elite stars. Jim Rosenthal and Bob Wilson would be in a separate studio reporting on the Rejects, not fully aware of who the team were at first, and even more bemused as to who this school kid Rodrigues was that they often had to cross live to.
Graceland was the central hub of it all, a cafe run by Scottish couple Eddie (an Elvis fanatic, played by Alex Norton) and Priscilla (Sally Kinghorn). Graceland was where the Rejects' dilemmas were agonised over, where they laughed together, ate a lot of chips, and even dabbled in the stock market (to very fleeting success) in one episode.
The show had no laughter track, there was no mega budget, but it had guest stars that so brilliantly didn't belong there. Gianfranco Zola, Ian Rush, Harry Redknapp, Kasey Keller and many others showed up in little old Renford at some point, along with a bunch of 'old boys' who played against the Rejects. They were in fact members of England's 1966 World Cup-winning side, though the Rejects were none the wiser.
Even David Baddiel, a young James Corden, and Joseph Marcell, The Fresh Prince of Bel Air's sharp-witted butler Geoffrey, played minor characters along the way. Holly recalls the surreal experience of the company the main cast often found themselves in.
"We were all blown away with the people that were coming on the show. The commentators etc. were a big part of it; they weren't just coming in and out.
"The boys were genuinely like 'wow, this is really cool,' because they were footy fans and to be around these people was the icing on the cake. It's like 'we're getting paid to play football, we love acting, we're in the sunshine and we get to be with some of our icons.'
"It's just a dream job."
Acting is part of Holly's family – one of her sisters is Sadie Frost – and she would go on to appear in the likes of The Bill and Casualty. When Renford Rejects came around, however, she was just starting out, but the role seemed to fit a treat. You could say a Puma King was her glass slipper.
"I was only 16 when I got the part, so I'd been acting for a couple of years. I'd done a couple of films and a few TV dramas, but it was pretty much the beginning of my career.
"I remember auditioning with loads of other girls and doing a few workshops, then whittled down and got recalled until it was down to me and another girl, then finally was told that I'd got the part. I had an acting agent so all my work would come through her, and I'd read some of the script, I was a bit of a tomboy so I was just like 'this sounds great.'
"I didn't have any brothers to kind of influence football on me, but I was 16 and I had younger nephews, so I had a little bit, and I was a sporty girl, I was up for anything. I was one of those girls where, throw me a challenge, I'm up for it and I wanna be good at it.
"As soon as they were saying 'can you play football?' I was like 'yeah!' Obviously I wasn't as good as Robin Walker was, but then I really practiced; I had about three weeks of football training where I just did my best, so it was just trying to get some skills together that would look good on camera."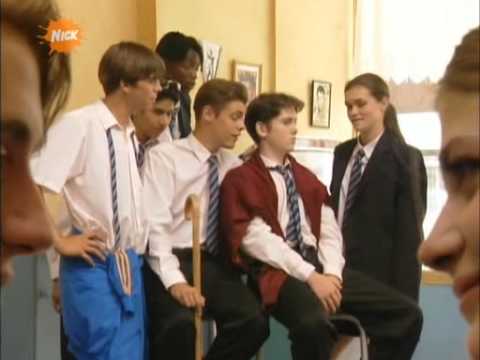 The Rejects would lose a lot, often catastrophically, but every now and again they would break out and produce something remarkable. While each Reject morphed into a top talent for a brief moment here and there, Robin was really the team's best player. So much so that she actually did get the kind of big move the team often fantasised about for themselves.
She told the Rejects at the start of the second series she was leaving for Chelsea Ladies, though did still appear as a background character through the remainder of that series. Sue White (Lucy Punch) replaced her as the team's solitary female player, before Mia Smith (Megan Bertie) came in for the third and fourth series, before the show ended in 2001 after 52 episodes.
So did Holly know in advance that Robin would be written out, or was the decision hers?
"It was my decision, and career-wise – it's funny because I was actually talking to someone the other day about it – it was one of my regrets, as an actress. I was the only one who wasn't tied into a three-series contract, and I had a decision over whether I wanted to stay or whether I wanted to go.
"I thought 'oh well, I should go on and do other things, and I shouldn't get typecast in a certain thing,' so I think I was a little bit naïve. To be honest, it was such a great project and so much fun that I remember the boys still filming with this new girl and me being like 'no, they're my boys!' and feeling like 'oh I wish I was still there.'
"I genuinely regretted not staying. I don't have many regrets but that is one of them.
"It did turn into such an iconic kids' programme, and I have so many people who remember me from it now, and that's 20 years ago. So there is a bit of me that wished I'd made a different decision on that one."
Her character was very much the original, though, and while the show was almost entirely light-hearted, there were perhaps key messages tucked away in there. Like so many competing in the women's game today, Robin was the female player on a boys' team, and just as England legend Kelly Smith discovered growing up, not everyone liked it.
As the grammatically-challenged Basil Stoker, manager of the Rejects' aforementioned rivals, the Razors, argued: 'Girls wasn't made to play football.' Robin would score the winner against them in the last game of the season to keep the Rejects up and deny the Razors the title.
Robin also performed in the school production of Romeo and Juliet in one episode, taking a lead role alongside Stewart, though she wanted to change most of Juliet's lines because she found her 'prehistoric.' In the end, Robin and Stewart swapped places.
Then there was the episode where the team are in London for the day – filming locations for Renford were actually North London areas like Willesden, Kensal Rise and Cricklewood – to watch Queens Park Rangers play. Before Jason Summerbee blags his way onto the pitch at half-time for a one-on-one with R's legend Stan Bowles, the team are seen lapping up the sights of the capital on the way to the game in a montage.
For Holly, that 'big day out' episode in particular was one where the show and real life very much blurred into one. She also chooses her favourite Robin Walker moment overall.
"We had our own like little go-pro cameras, so a lot of it was really kind of spontaneous stuff that we were just shooting as well. The boys were genuinely funny guys.
"Half of the time you're like 'are we in character?' and that's where you can see the natural, fun element of it. For me, I do love that first episode where they find Robin Walker and they're like 'who is that guy with all the skills?' and then they realise it's a girl.
"I remember that whole episode so well and that was such a lovely memory for me of 'yeah, Robin Walker has arrived.'"
Each character went through something of an identity crisis at some point. Bruno temporarily reverts back to being boring Brummie, Barry Grade in the episode 'Ciao Bambino,' after being rumbled as a fake Italian when talking to a genuinely Italian girl. The self-proclaimed overhead kick specialist even turns to being a trainspotter. Thankfully, he was Bruno again by the end of the episode. 
Anything explored on Renford Rejects had comedy in it somewhere, though the search for a true identity is something that teenagers everywhere can relate to. From what Holly remembers of working on the show, was that a very deliberate theme or more coincidental?
"I don't know how deeply we thought about that, but the Rejects, the whole point of it was they were outcasts, they struggled with who they were, their identity. They were trying to fit in, they were trying to be something and football was the one thing that they thought brought them together and made them feel united and something where they could be with like-minded teenagers.
"But they still struggled with not fitting in, and I think Robin Walker was the one person who was comfortable in her skin, but she was a Reject, because she was a girl and that didn't fit."
The barmy brilliance included 90s references galore. There was Bruno reading La Gazzetta dello Sport at the breakfast table, a la James Richardson outside a cafe on Channel 4's Football Italia, as well as quips like 'what's the matter with you, you got the Millennium Bug or something?' 
The not-so-worldly Jason Summerbee's MTV-tastic response in one conversation also deserves mention:
"It's like Jekyll and Hyde."
"Who?"
"Jekyll and Hyde – two different personalities."
"Oh yeah…like Beavis and Butthead."
After taking her last bus out of Renford, Holly starred alongside Sean Bean in the film Essex Boys, before two years in The Bill, various dramas and then two years appearing on BBC's Casualty. The Van Wilder sequel, The Rise of Taj (2006), was one of her last acting gigs, as she left the industry behind while still in her 20s.
"I started training as a personal trainer. Fitness had always been a massive part of my life, and health/nutrition.
"Acting was my love, and I never thought I'd ever do anything else, but I was 27, and I was just thinking 'okay, is this really a strong, strong career?' I saw a lot of friends around me struggling and I just thought 'I'll have something else that I can just have there in case this doesn't pan out.'
"I started personal training and I qualified and I realised how much I enjoyed it. I'm a people person, I love being with people, I'm really energetic and I just found that giving off encouragement to see people succeed and change was really, really rewarding.
"The acting just slowly trickled off and this became my passion, and has been for the last 11 years now."
As well as being a black belt in kick boxing amongst her expertise, Holly has authored two health and fitness books. Robin Walker's navy and yellow Puma tracksuit has sadly departed, though not before Holly made good use of it!
"It was all costume (on the show), but I lived in tracksuits when I was 16; like I said, I was a bit of a tomboy. Half of me was Robin Walker and half of me was Holly.
"At the end I was like 'yeah, so the tracksuits…can I keep those?!' Obviously I don't still have them now, but I definitely wore them!"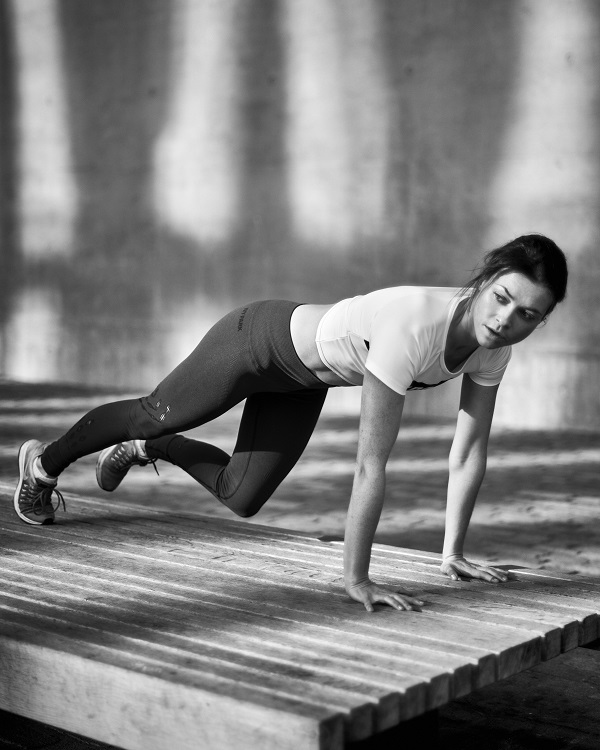 Kicking a ball around on the odd occasion since the Rejects, Holly still reckons she can hold her own when it comes to kick-ups. She may not have played competitively, but in a time when it was very much viewed as out of the ordinary, she was a female footballer on TV. To this day, she maintains a proud astonishment at the show's lasting impression. 
"I think when you're acting, you get recognised at the time, but I found that this longevity is unbelievable. I get recognised still from the Renford Rejects, more so than The Bill or Casualty and other things that I was in.
"It's just because it's been repeated and shown and shown, but it is that generation that really remember it; like my age group now and slightly younger. I can't believe it.
"I think that's really amazing, that it has carried on. I've bumped into Roger, Martin, Matthew a couple of times; probably Martin the most over the years.
"He hasn't changed one little bit; every time we meet it's like we're 17 again and it's just brilliant. We have the same kind of banter and messing around and it's really fun."
If there is one thing Renford Rejects prepared Holly for, it was not being afraid to chase the dream, in whatever form that took. With the Rejects, they were all dreamers. Even the wiser heads like Eddie's wife Priscilla let themselves get lost in the wonderful madness sometimes.
Those closing shots of episodes, where the team is together, laughing and embracing, on the pitch or in Graceland, were part of the programme, but they were also real-life moments of the actors sharing in something special. Like all those little pieces of nostalgia and '90s cool' that feature in the show, that bunch of players the school team cast aside are now immortalised in the affections of so many. 
So, is the overriding message, the legacy of the Renford Rejects, just that simple right to dream? Holly thinks that wouldn't be far wrong.
"I think that's what's so lovely about it and why it did so well. Even though they were the worst, they never, ever felt that.
"They always felt they were the best, they always felt there was a chance, they always felt there was hope, whatever was thrown at them. They weren't Rejects; they were winners.
"They were gonna one day be stars, they were gonna make it. Each and every one of them looked at their idols and believed one day they were gonna be the one on that pitch, or lifting the World Cup above their head, and it's so magical for every child to be able to go 'yeah, maybe. Maybe one day…'"
Interview/article by @chris_brookes 
You can follow Holly and her endeavours on Instagram, or find out more about her books here