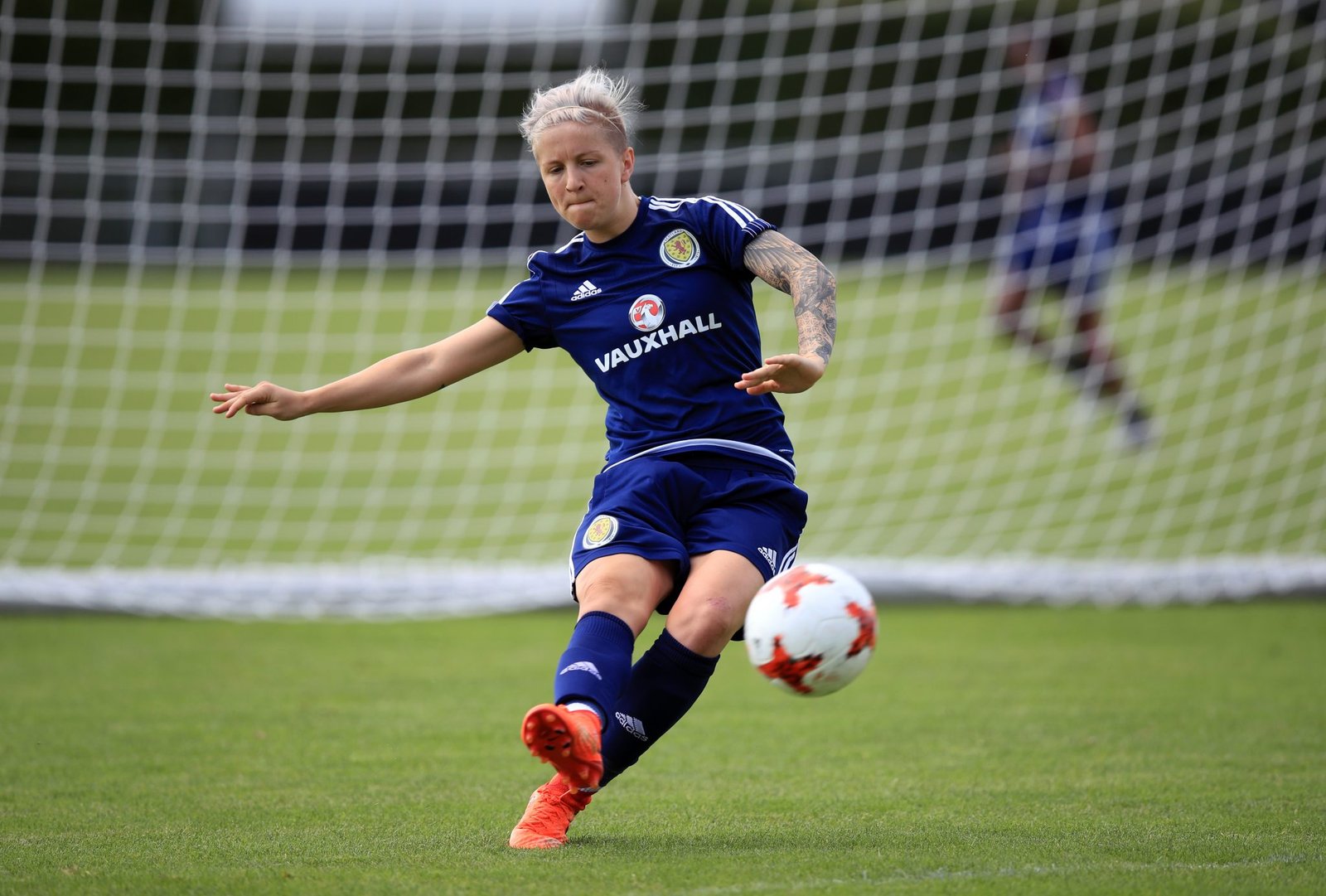 Scotland's training camp in La Manga ended with a 2-1 defeat to Iceland.
The first half was an even affair but the start of the second period brought two goals for Iceland who were in the ascendancy, reports scottishfa.co.uk
As the game fizzled out, Scotland ended the game with a bang through Lana Clelland who bagged a consolation with a stunning strike from the edge of the box.
Three Scotland players started for their country for the first time, in the shape of Jenna Fife, Lucy Graham and Zoe Ness.
The opening half an hour was even with Iceland trying their luck from outside the box on three occasions but failed to test Hibernian number one, Fife.
Scotland were comfortable in possession but were unable to really test Thrainsdottir in the Icelandic goal.
Erin Cuthbert was presented with a good chance in the box after 26 minutes but her shot was solidly blocked and the danger was averted.
Elín Metta Jensen gave Iceland the lead after 49 minutes when she gathered the ball in the box and smashed it into the net.
Five minutes later Iceland were two goals to the good when a cross was controlled by Elín Metta Jensen again and she bagged her double, dispatching beyond the diving Jenna Fife.
Erin Cuthbert was always a threat going forward and after 65 minutes she unleashed a rasping shot but the goalkeeper was able to collect.
As the game wore on Shelley changed the team around and substitute Lana Clelland made an impact when she scored with the last kick of the ball before the final whistle sounded.
Reaction
Shelley Kerr said: "I thought we dominated the first half without creating too many chances but they started the second half better than us and had more energy.
"The first goal put them on the front foot and we didn't' really recover.
"I don't think they're a better team than us but we experimented over the two games, starting 20 different players which is a huge positive as you wouldn't normally get the chance to do that.
"We were always coming here to experiment, playing three different formations as well so we've learnt a lot and the past two games have answered some of the questions we've asked of the squad.
"The camp has been great for team dynamics and it's also been a huge learning experience for the players who received game time, to see what it's like playing against top teams.
"It's important in the build up to the World Cup that our selection is right going forward so it was good to experiment."
Scotland: Fife, Arthur (Fiona Brown, 80), Joelle Murray (Grant, 67), Frankie Brown (Captain), Docherty, Love (Crichton, 80) Weir, Ross (80), Graham, Cuthbert, Ness (Clelland, 60)
Unused substitutes: Lynn, Smith, Lauder, Christie Murray, Harrison
Iceland: Thrainsdottir, Atladottir, Viggosdottir, Yrsa Jonsdottir, Sigurdardottir, Gunnarsdottir, Thorvaldsdottir, Metta Jensen, Gisladottir, Albertsdottir, Frikriksdottir
Substitutes: Hrafnkelsdottir, Rakel Petursdottir, Lara Gardarsdottir, Sigurdardottir, Arnarsdottir, Sol Magnusdottir, Vidarsdottir, Ran Hauksdottir, Bjork Kristjansdottir, Johannsdottir, Gudmundsdottir, Honnudottir