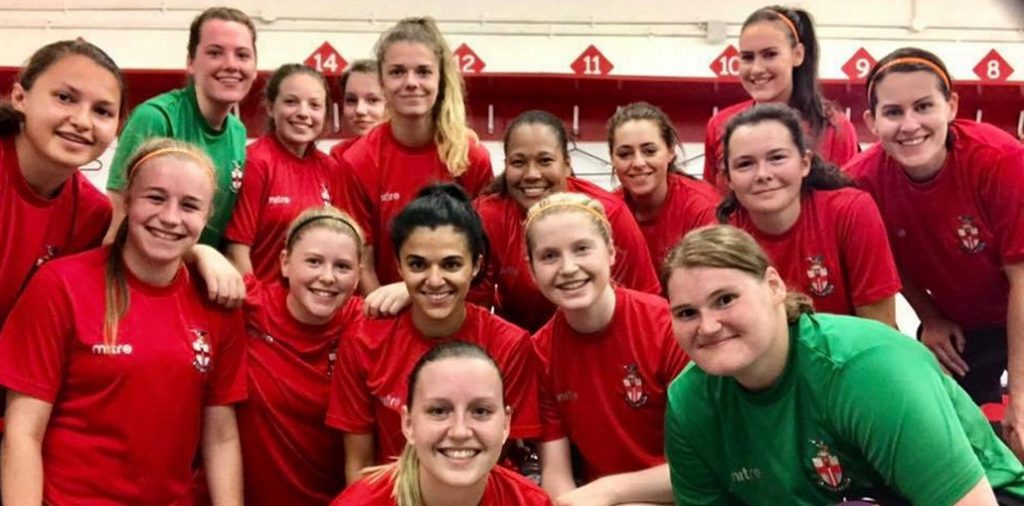 Redditch United continue to build for the forthcoming season with new players and a Dublin tour, having won the West Midland Division 1 South Cup and finished runners-up in the league last term. 
Newcomers include Americans Mayme Conroy and Courtney Claassen (University of Nebraska) Maisie Farr (Birmingham City), Sam Berry (Wolves), Natasha Smith (West Bromwich Albion), Sian Cousins (Welland) and Georgia Harris (Stourbridge)
Redditch's Gary Barrell said: "All of the incoming players have come in with a great attitude, focused on the team and are great additions to an already competitive squad. We are looking forward to travelling to Dublin, where the team head to on a pre-season tour from Friday 11th August to Monday 14th August. This will include fixtures against Home Farm and Lexilip FC. "
United have played one pre-season game so far, posting an impressive 6-5 victory against FA WPL Division  1 side Birmingham & West Midlands, with Rebecca Gwilliam scoring a hat trick, plus debut goals from Harris, Conroy and Zoe Clarke.
Next up is a visit from a West Bromwich Albion XI on Sunday 6th August at the Trico Stadium.