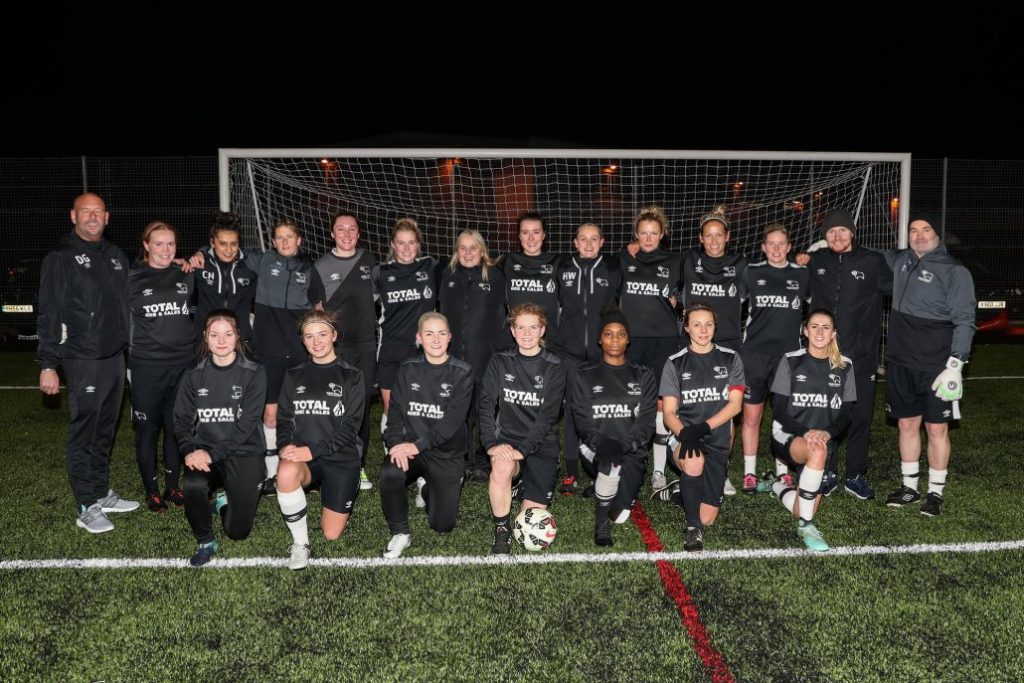 Derby County host lower division Brighouse Town this Sunday in a weather-delayed SSE Women's FA Cup 3rd Round tie, with a trip to FA WSL 1 side Sunderland the reward for the victors.
It could prove a close game at Mickleover Sports and whatever the outcome, the opposing teams could be meeting in league action next season. While the Rams are mid-table in the FA WPL Northern Division, Brighouse are just one point off the top of Northern Division 1, in which they have won eight of their nine fixtures to date.
The Rams will want to make their seniority pay and seal a tie against top-flight WSL opponents, secretary Sheila Rollinson no less than anyone else.
Rollinson founded the club back in 1990 and has played a major part in helping achieve their current status, as well as doing the administration for all their twelve teams.
The club stalwart said; "The SSE Women's FA Cup is our one chance to meet teams from outside of the Women's Premier League and that's always a good experience.
"Now we know that a trip to FA WSL 1 club Sunderland is the prize for the winning team this weekend takes on even more meaning. We'd love the chance to see how we measure up against a team from the top level in women's football."
Manager John Bennett said of the 3rd Round tie; "We're under no illusions that we have a real battle on our hands with Brighouse and it is important that the team don't look beyond that first and put in the work that they will need to do to get through to that clash with Sunderland.
"We've not played since the beginning of December and if we come into the match with our eyes already on Sunderland then we will get picked off. We will need to get over our rustiness quickly and focus on the job in hand.
"We have an experienced bunch of players though so I am confident that those that could be tempted to look ahead are reigned back in by the squad and we know it will be tough and we can't take Brighouse lightly."
The SSE Women's FA Cup Final will take place at Wembley Stadium connected by EE on Saturday 5 May, 2018. Kids go free and tickets available on www.thefa.com/tickets