She Kicks Magazine is offering a number of options for anybody involved in girls' and women's football to raise funds from the sale of She Kicks magazine at a game, tournament or fundraising event.
If you want to raise funds from selling She Kicks Magazine you can choose from any or all of the options below.
We offer a 20% commission on all sales which means a single magazine subscription sale that comes to She Kicks via your website, Facebook page or Instagram account pays a £5 reward.
This method of raising funds is well-suited to a person, team or club with an established audience such as a Facebook community or popular club website. It's as simple as signing up then visiting our online shop to get the affiliate links to all She Kicks subscription offers and back issues.
There is no ordering or delivery of magazines, upfront costs, taking payment or dealing with customers. She Kicks takes care of all of that.
CLICK HERE for details.
---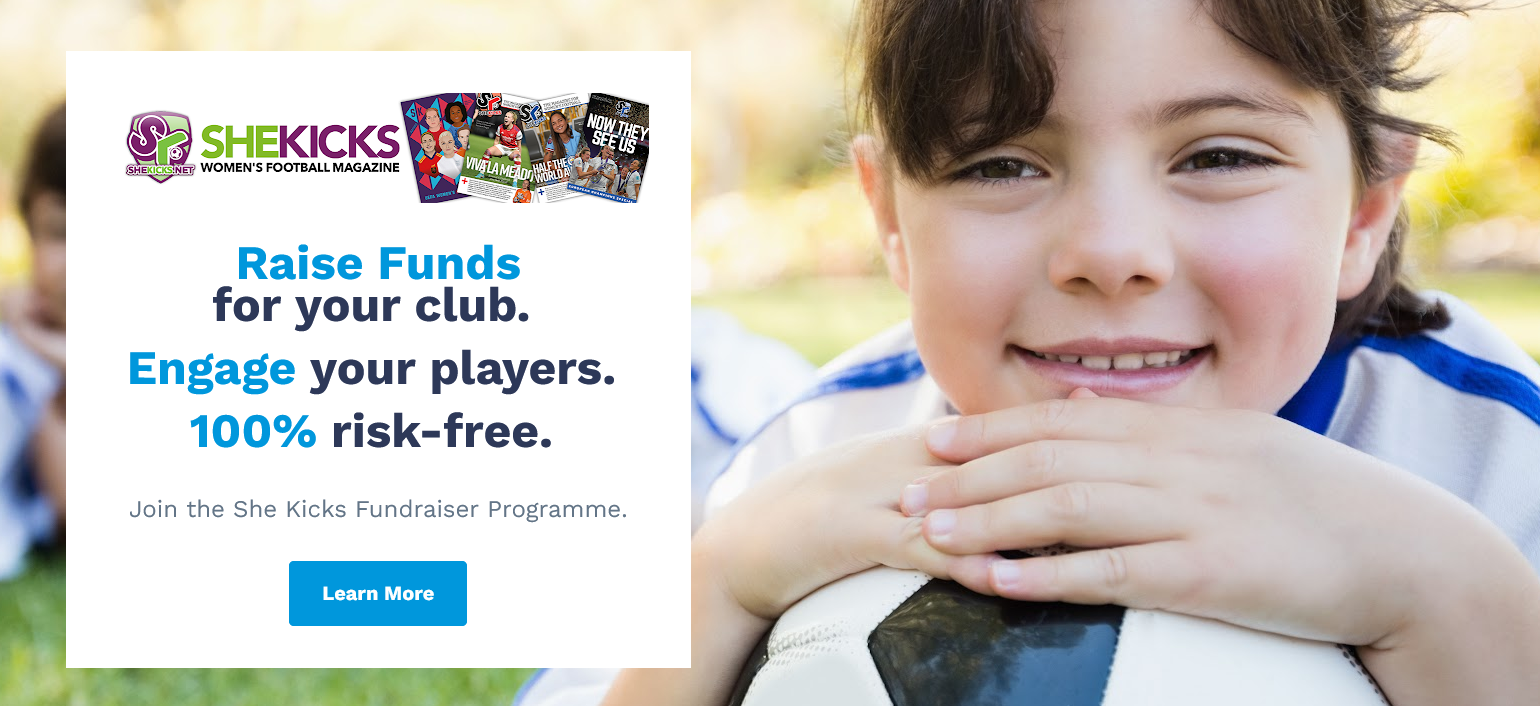 We have created the She Kicks Fundraiser Programme and removed all financial risk. You order magazines, for free, and then use the proceeds from the sale of those magazines to buy more magazines at a heavily discounted price to sell at a significant profit.
This method of raising funds is suited to clubs with a number of players across a number of teams. Not just players but fans, friends and relatives are all likely to be happy to have something to read at half-time!
There is a little bit more involved than promoting an affiliate link but if you're going to be at a training session or watching the game anyway (or you have a football tournament coming up) then you could be a She Kicks Fundraiser. You cancel at anytime and keep 100% of your profits.
CLICK HERE for details.
---
Order She Kicks magazines at less than half price and sell them at full price. What could be simpler?
This method of raising funds is suited to the one-off occasion such as a fundraising event, a derby game or a football tournament.
CLICK HERE for details.
---