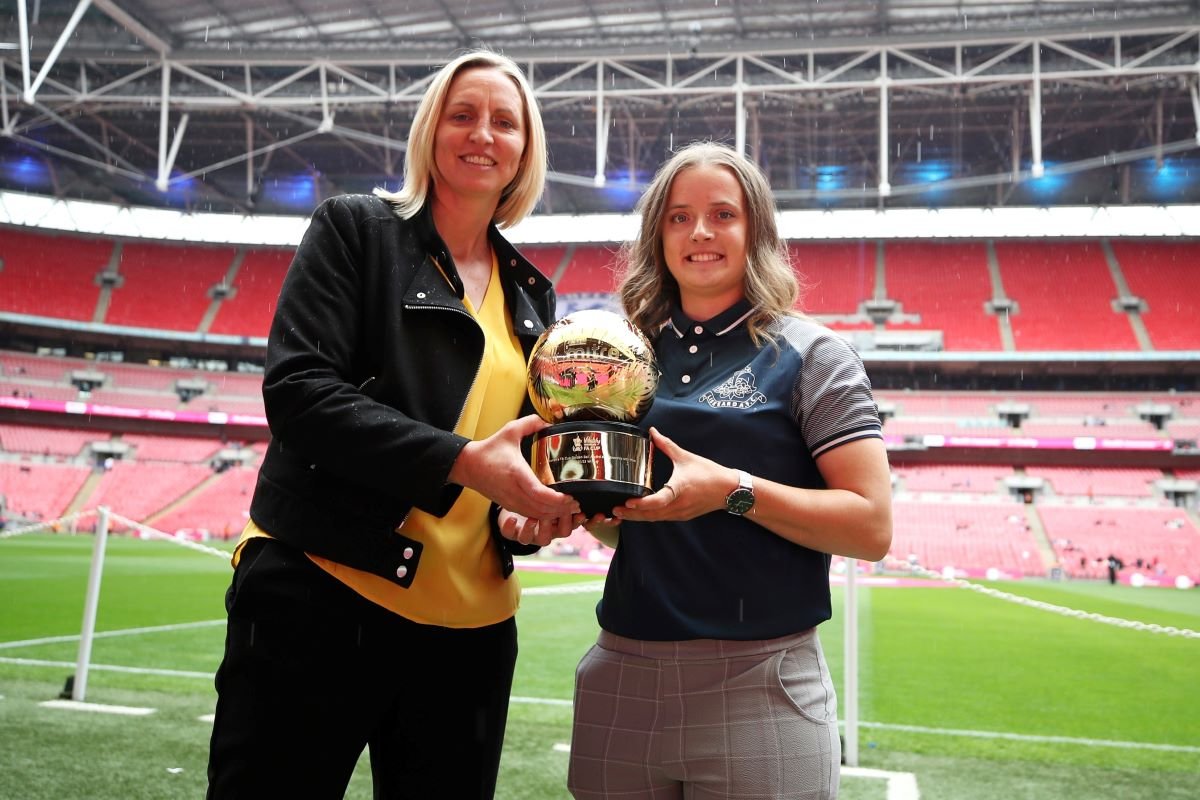 Top scorer in the Vitality Women's FA Cup will again win the Golden Ball, in partnership with Mitre, during the upcoming 2022/23 season.
Last season's winner, Liskeard Athletic's Chloe Williams, received the award from football icon Faye White following the 2021/22 Vitality Women's FA Cup Finals at Wembley Stadium Connected by EE, after scoring 12 goals.
The First Round Qualifying of the Vitality Women's FA Cup will kick-off on Sunday 11 September 2022, before Women's Super League players such as Sam Kerr and Vivianne Miedema enter the fray in the Fourth Round Proper on Sunday 29 January, when they gain the opportunity to stop Chloe from retaining her title, and be crowned after the Final at Wembley Stadium on Sunday 14 May 2023.
The @VitalityWFACup channel will post updated standings of both awards after each round of the Cup.
The Vitality Women's FA Cup top scorer from last season, Chloe Williams, said: "I'd never imagined at the start of the season that it would end with walking out at Wembley Stadium. Giving everyone the chance to win this award makes it extra special, and I'll be looking to add another to my mantel piece."