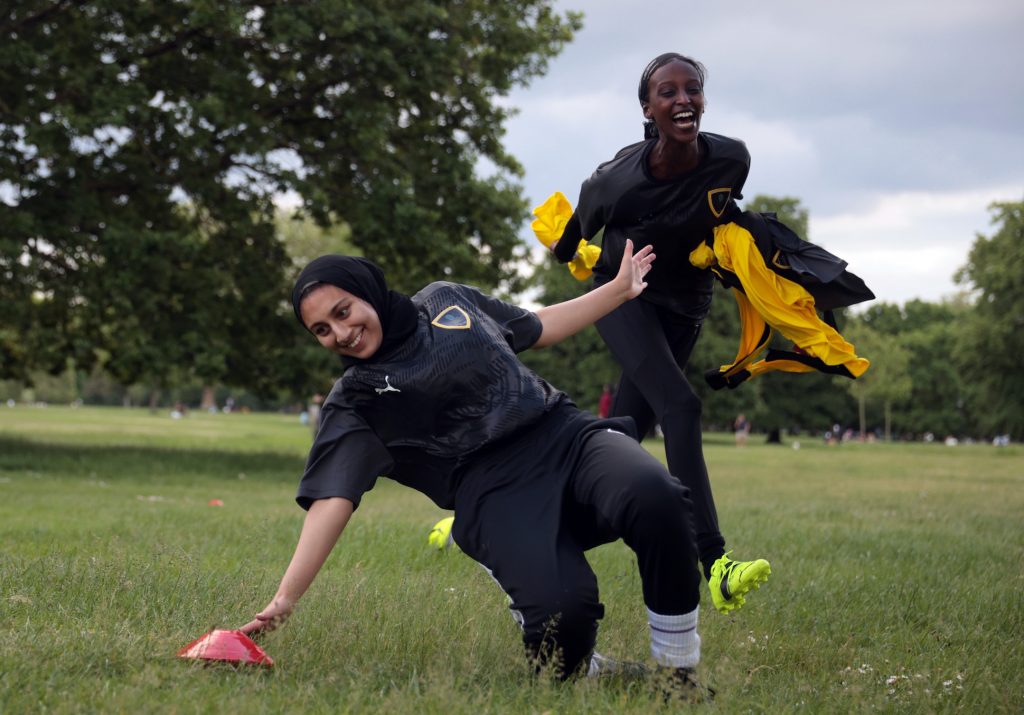 The world's most-watched sporting event raised the profile of female and Muslim participation in football and the FIFA Women's World Cup 2023 promises further progress for the sport, says Sisterhood FC co-founder Yasmin Abdullahi
The past few years have proven somewhat of a watershed for women's football, growing from a slow trickle in the public consciousness to a steady roar with the Lionesses finally 'bringing it home' during the UEFA Women's EURO 2022. To top it off, the World Cup in Qatar was the best in the tournament's history for female and Muslim football fans alike.
For someone like me, who happens to be both a female football supporter and a practicing Muslim, last year's World Cup was exactly what was needed to improve inclusion in the sport. 
The event highlighted how diverse the global fanbase truly is and showed how things could perhaps be done differently to accommodate all football fans and to create a more inclusive atmosphere at the games.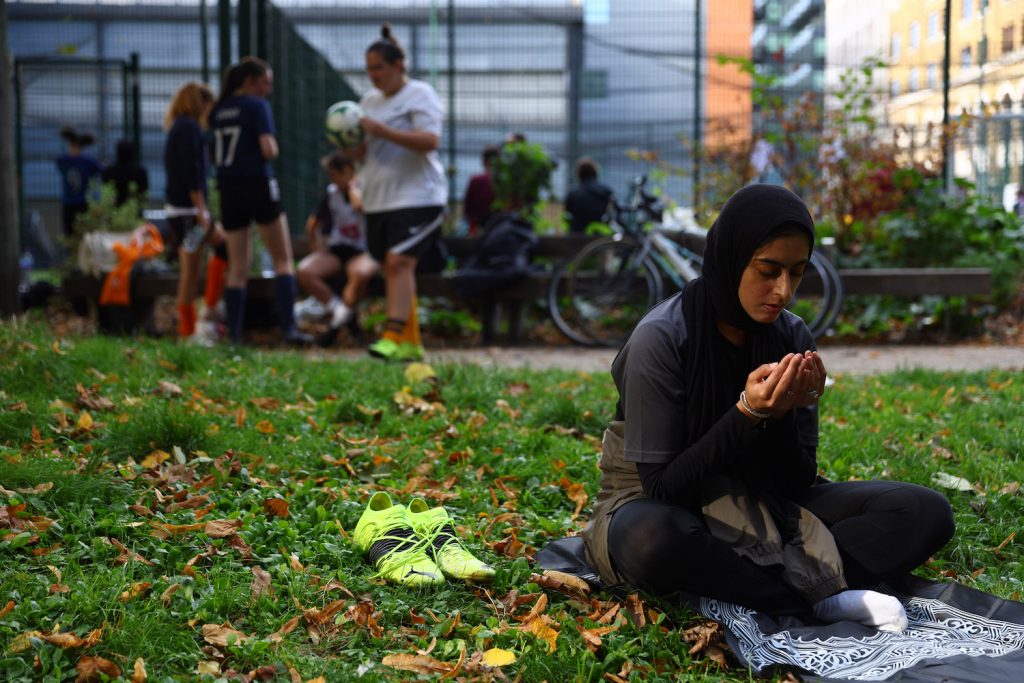 Whether it was the designated prayer spaces made available to fans, or the Moroccan team's proud hijab-wearing mothers celebrating their sons' victories on the pitch – watching the world's largest sporting fixture being hosted by a Muslim nation for the first time finally made the tournament feel relevant and inclusive for many of us.
Even the assumption that football and drinking must go hand in hand has been debunked by women who were at the World Cup matches, saying on social media that the lack of alcohol at the tournament made them feel safer. 
Navigating stadium environments where alcohol is being consumed can often be an uncomfortable experience, and it's been interesting to see fans closer to home echo this, with some – like Shaista Aziz from The Three Hijabis – even calling for a booze ban at Premier League games.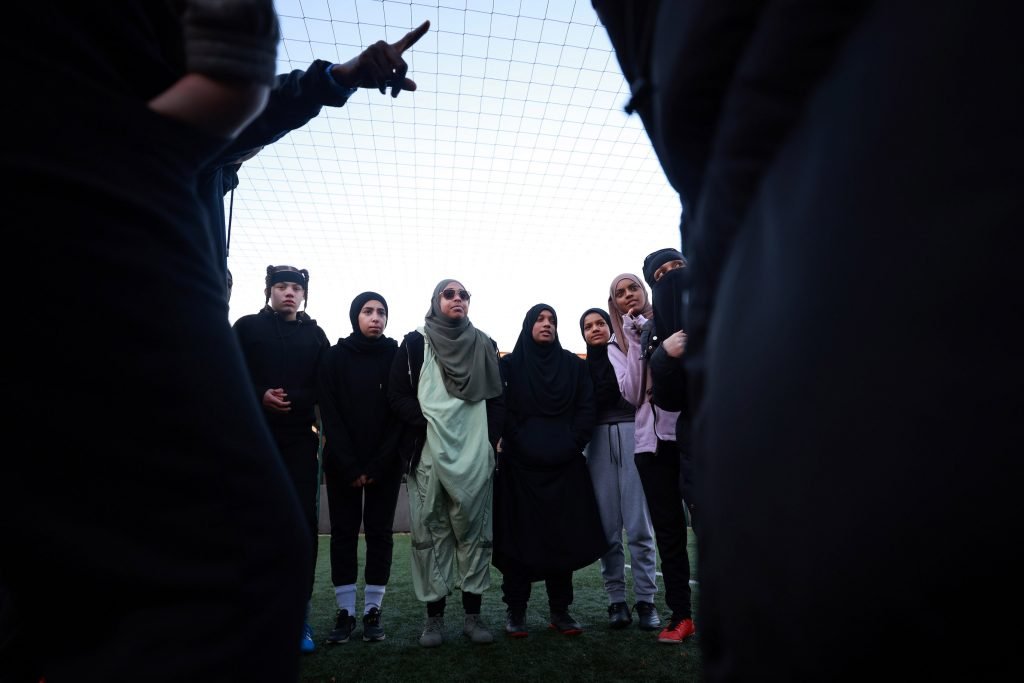 Women's Visibility
It's also been really inspiring to see over the past four or so years how much more visible women's football has become on a global stage, and that progress now seems to be snowballing. Not so long ago, football stadiums in England were full of men, but that's not the case anymore. Female players and fans are becoming more vocal and taking up more space in the sport than ever before.
This is an exciting time for the women's game and I'm really happy to be a part of it. We've never had this amount of acceptance, and certainly not this level of prominence, for the sport before. It's something that I never thought I would see.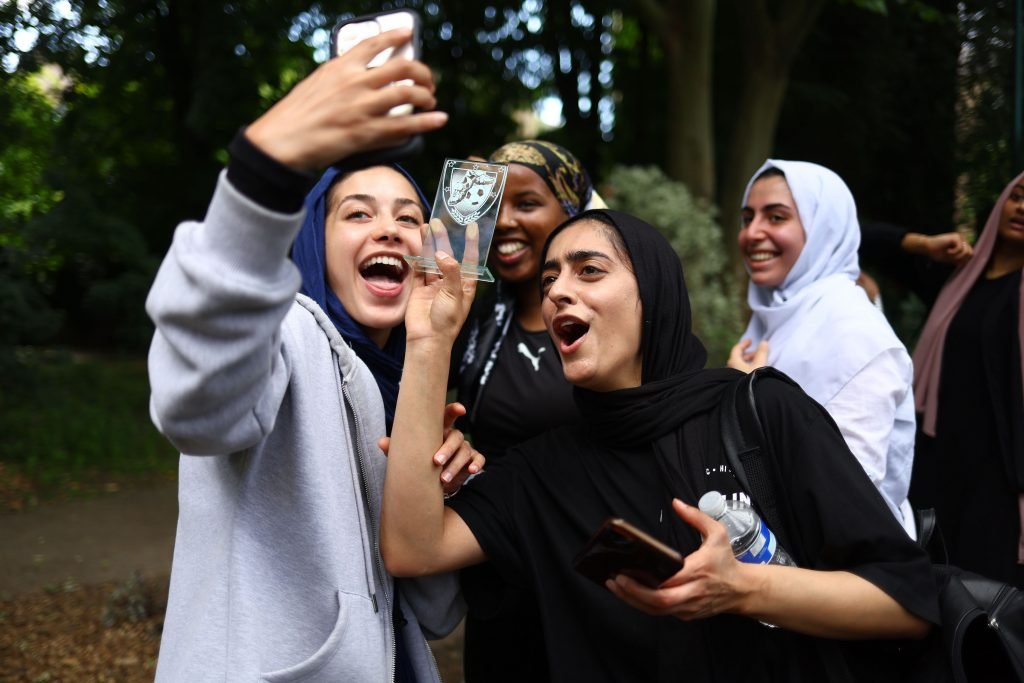 The strides made by the Lionesses last year were a joy to witness. With their success last summer, and the likes of French woman Stéphanie Frappart leading the way as the first woman to referee a men's World Cup match, it feels like women in football are at last claiming the spotlight, and young girls finally have role models to look up to, playing the game that they love on an international stage.
Fans of men's football in England have sung 'it's coming home' at international games for a long time now but it was the Lionesses who lifted England to victory last year. 
Those high-profile victories have an immediate impact at a local level as well, especially for grassroots organisations like Sisterhood FC. After successes like the Lionesses' Euros win, we had a significant uptick in the number of people interested in joining our club, something that's really inspiring to see.
With football now the most played team sport for women and girls in England, there's huge potential for groups like Sisterhood FC to continue growing.
Qatar 2022 was a massively important event for women's football and Muslim fans as a whole, showing that we can operate at the highest levels of the game. I hope that another Muslim country will be given the opportunity to host a World Cup soon. When that happens, I'll be there.
With the upcoming UK Government review into the future of domestic women's football, the FIFA Women's World Cup in Australia and New Zealand this summer, and our Sisterhood FC group steadily growing, the year ahead is set to be full of opportunity for women's football. 
Want to know more about Sisterhood FC? Check them out on instagram: Sisterhood FC