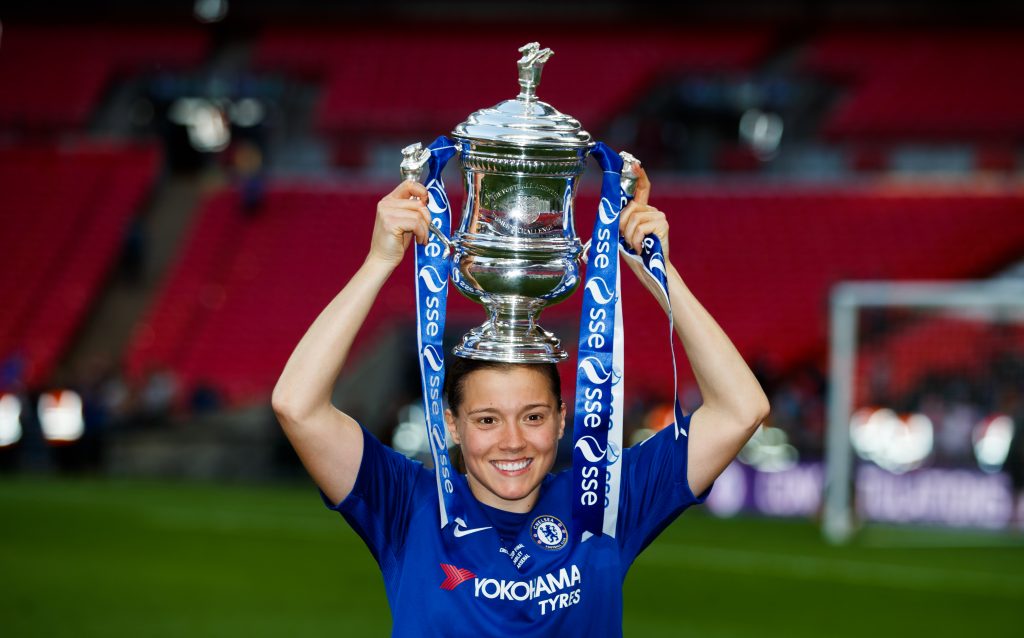 Recently crowned PFA Women's Player of the Year (and on Thursday, to awarded Football Writers Women's Player of the Year too), Chelsea striker Fran Kirby added scoring in a Wembley cup final win to her growing list of achievements as the Blues triumphed over Arsenal on Saturday evening.
The England star struck a beauty on her left foot in the 3-1 win, which we hear wasn't quite how it was shaping up in training leading up to the game! She spoke in the mixed zone after the game…
On how it feels to score a goal at Wembley:
It was a massive relief for me, I've been trying with my left foot in training all week and it's been going everywhere! Lucky for me, it went in the back of the net today. Obviously, really happy, and it couldn't come at a better time.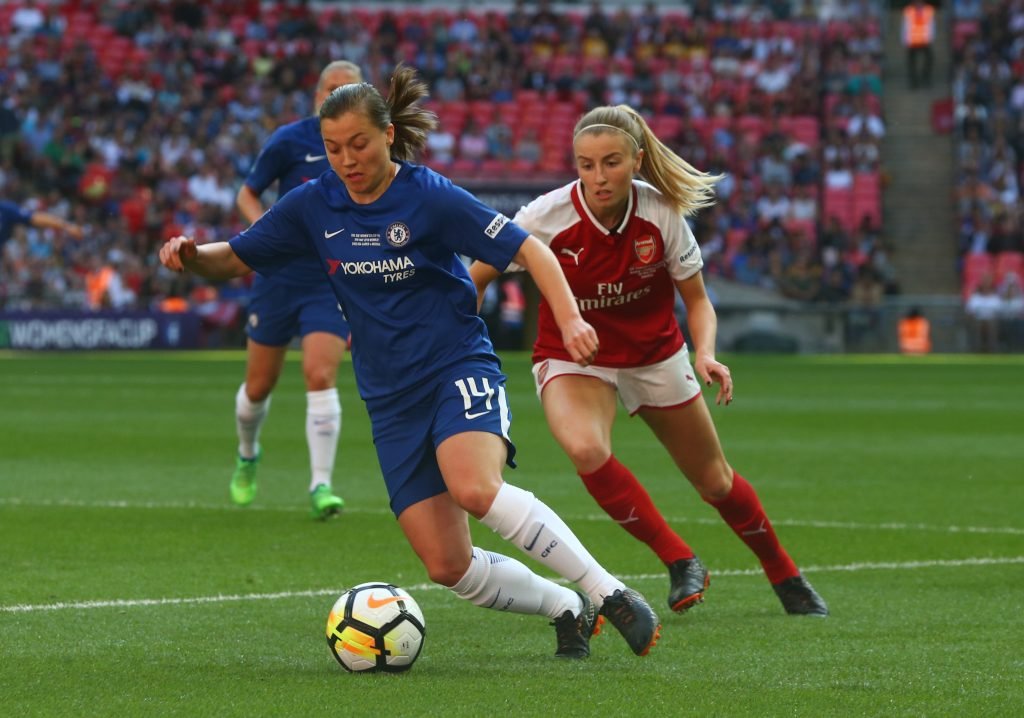 On causing problems for Arsenal before finally getting the goal:
Yeah, I had a few chances that they blocked; they defended really well, defended for their lives at some points. It's a massive credit for them, they've got quality defenders, so yeah, happy for me to get on the scoresheet.
On being so close in the WSL with Man City and the aim of making it a double this season:
Yeah absolutely. When we first started out we wanted to win as much as possible and I think it's really important for us to put this game to bed, let the emotions go and then hopefully we can get the win on Wednesday (Birmingham City away) and push forward for the league.
On her developing partnership with Ramona Bachmann and how it really came together in the final:
Yeah, it did. It's great when you've got someone like Ramona in your team because you know she's going to work her socks off, get herself in positions and look for you. I've really enjoyed playing with Rammy, she probably gets annoyed that I moan at her sometimes in training, but when it comes off on the football pitch that's the most important thing! I think we are forming this partnership now and I think any defender's probably scared to play against us.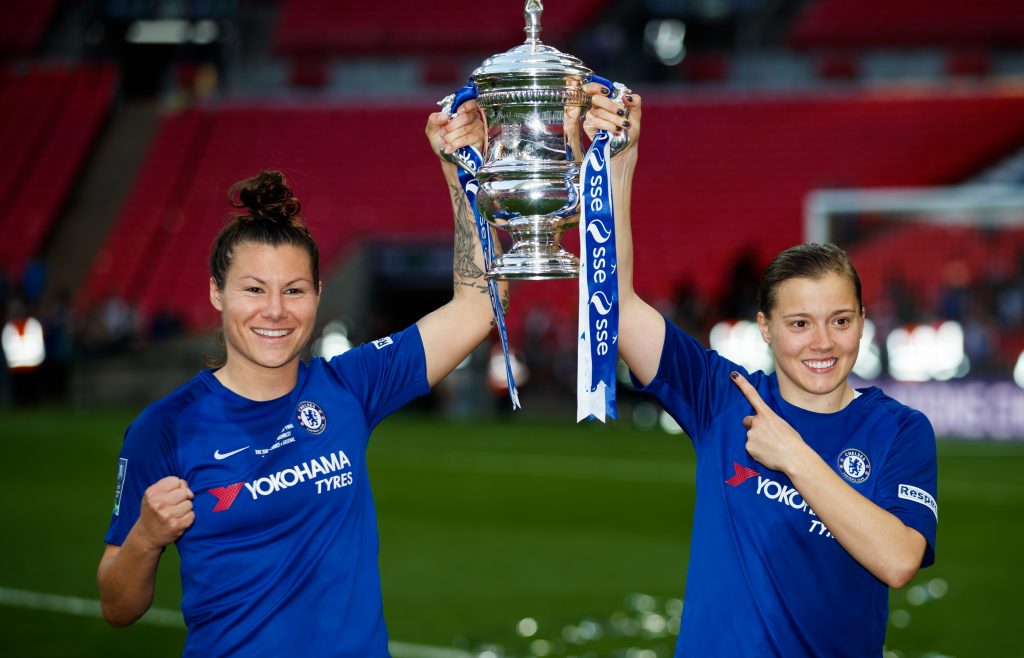 On the manager [Emma Hayes] saying it's the most relaxed she's felt in a cup final and whether it felt like that for the team too:
I think we were really dominant. I think there were some shaky parts that we need to work on as a team. Disappointed that they got the goal when they did, but it just shows the character that they have in their team that they can bring it back when they're 2-0 down. They won't give up and so obviously for us it was great to go up there and score pretty much straight after. I think that gave us the control back a little bit, but I think we dominated the game and we were worthy winners.
On an incredible ten FA Cup wins for Katie Chapman and her leadership qualities:
Yeah she's just showing off now! I think obviously she's a great leader and everyone respects her for what she's done in her career; she's pretty much got every single medal you can ask for. She's been absolute quality for us and she's a real rock in this team. She keeps everyone going; when she puts in her challenges it really sets the tone. Obviously, massive congratulations to her for winning her tenth FA Cup.
On celebrating:
We're gonna go and celebrate with our friends and families tonight. Obviously we can't party too much; we've got another game on Wednesday so we need to be fully focused for that game. It all turns now to the league, we need to put the emotion to one side and really focus on winning the league.
On  needing silverware to prove that they are best team in the country and, how much they want to add the league title now:
We've now got that momentum going into the game on Wednesday and we need to be fully focused for that because we're playing a very tough team in Birmingham. We need to make sure we recover properly and we don't let the emotions of today lead us into that game thinking we're just going to win, but we've got very experienced players in our dressing room who are going to get on at people if they start slacking a bit. That's good and I don't feel anyone will, because everyone's now fully focused on winning the title.