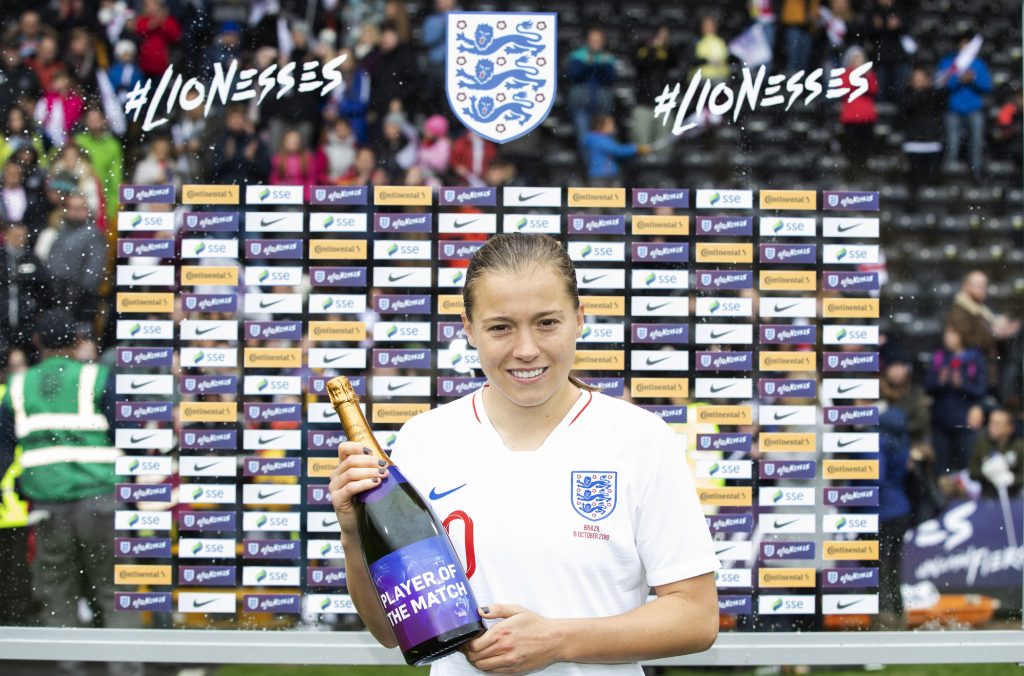 It looked like Fran Kirby rather enjoyed herself on Saturday. The diminutive forward was playing in a slightly deeper role behind the marauding Rachel Daly in their friendly v Brazil at Meadow Lane on Saturday but it meant – as her manager Phil Neville hopes she can be as often as possible – she was able to get on the ball and create things from the off.
What many perhaps didn't expect was to see was her rising highest to nod in what turned out to be the winner (and she could have had a second in similar style a few minutes later), from an excellent Nikita Parris cross, in just the 3rd minute against the South American champions.
The whole team defended proactively. Starting from a hungry back four who anticipated and were first to nearly everything, right through the snapping midfield to tireless forward line, and there were some fantastic flashes of fluid passing play and often Kirby was right in the heart of it all. For spells of the game she looked truly in her element… and she was awarded a rather large bottle of champagne with the words 'Player of the Match' on the label, for her efforts!
Fran Kirby spoke to a gaggle of appreciative hacks in the mixed zone after the game and these were her views after an enjoyable afternoon…
On a satisfying day for herself and the team:
Yeah, we came into the game with a gameplan. We knew what we wanted to do. We wanted to play football and put on a show for our fans and I think we did that. I think we were full of confidence coming into it and excited to play against a team like Brazil and obviously very happy to get the win.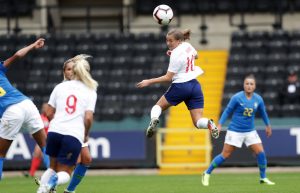 On getting the goal so early:
It's quite nerve-wracking when you score to so early because you know you're going to have to defend that lead and I think we did that really well and put in a really solid performance: whether it was the back four or our front press, we've been working on that all week and how we can try and be aggressive and press high. In the world cup qualifiers we played against teams that just kicked the ball long, so we haven't been able to really work on it but I think we did it really well.
On perhaps enjoying the freedom of playing a little deeper than she does for her club [Chelsea]:
I'm going to play wherever the manager wants me to play. To play for England is a real honour. It's good when I'm able to get on the ball and try and create things. I want to be getting on the ball, trying to be in the game as much as possible. It's been difficult for me when we have played teams with low blocks because you don't get the space you do when you play against the likes of Brazil, a higher level team. I'm really enjoying it and as long as I can help the team create chances and score goals then I'm happy.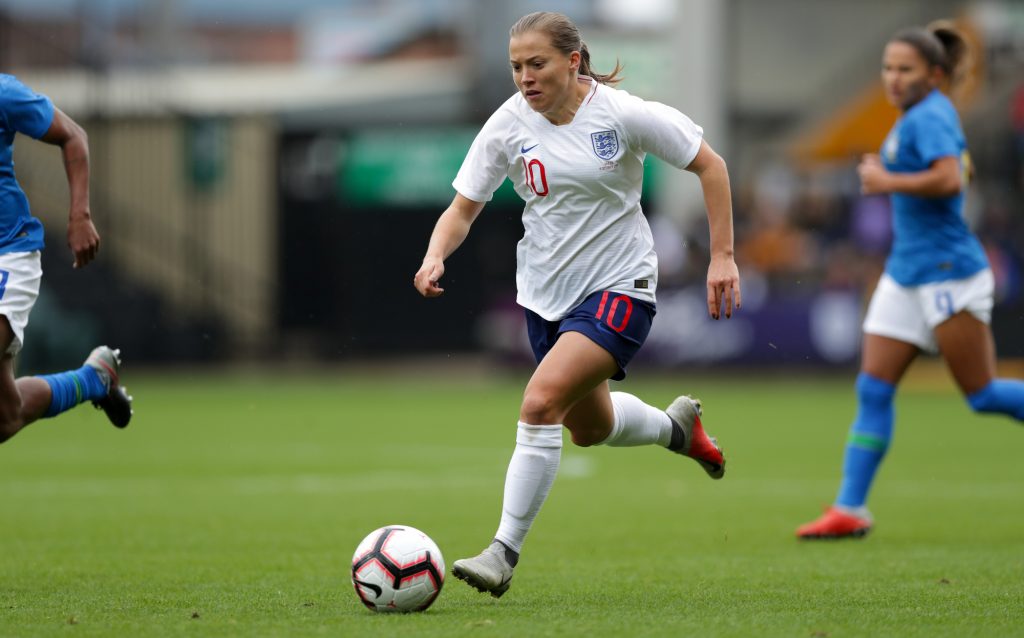 On Phil Neville saying he 'wouldn't swap her for Brazil's famous no. 10' [Marta]:
It's really nice to hear your manager praise you so much and he's got confidence in me, which makes me feel confident when I go out on the pitch – I feel like I can express myself. He wants me to get on the ball, wants me to be brave, if I try and dribble and lose the ball he's always encouraging me to do it and not just hide away. That's one part of my game I really enjoy, expressing myself and having fun on the pitch.
I want to be improving as much as I can. It's a great compliment for me and I want to keep pushing and keep being the best player that I can be. The small margins are the difference. I've got massive respect for Marta. I love watching her play and seeing what she does on the ball. If I can try and emulate that in ANY way, then I'll be happy. I just want to continue improving as a player and as a person and hopefully continue to enjoy being on the pitch.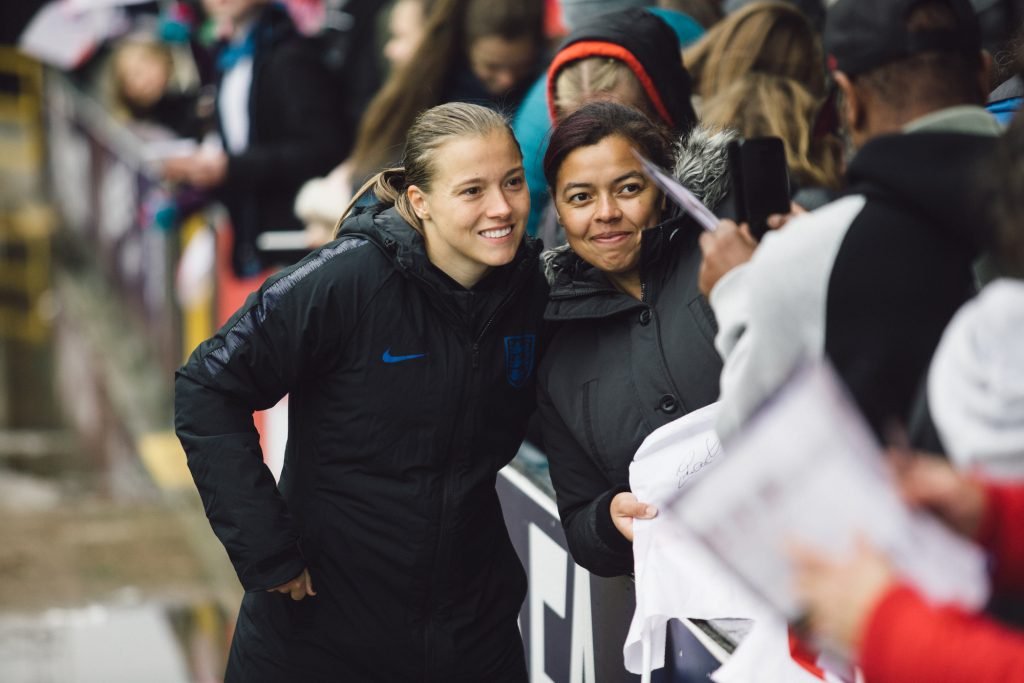 On what she learned form playing South American opposition:
Everyone hears the name Brazil and everyone wants to play against them, see if they can match them on the ball and off the ball and I think we did that today. We were really aggressive with them – I don't think they are as used to it, teams probably sit off them – and we want to be playing against the best teams, testing ourselves going into the World Cup. These are the teams you are going to get in the semi-finals or a quarter-final and we want to make sure we can beat them.