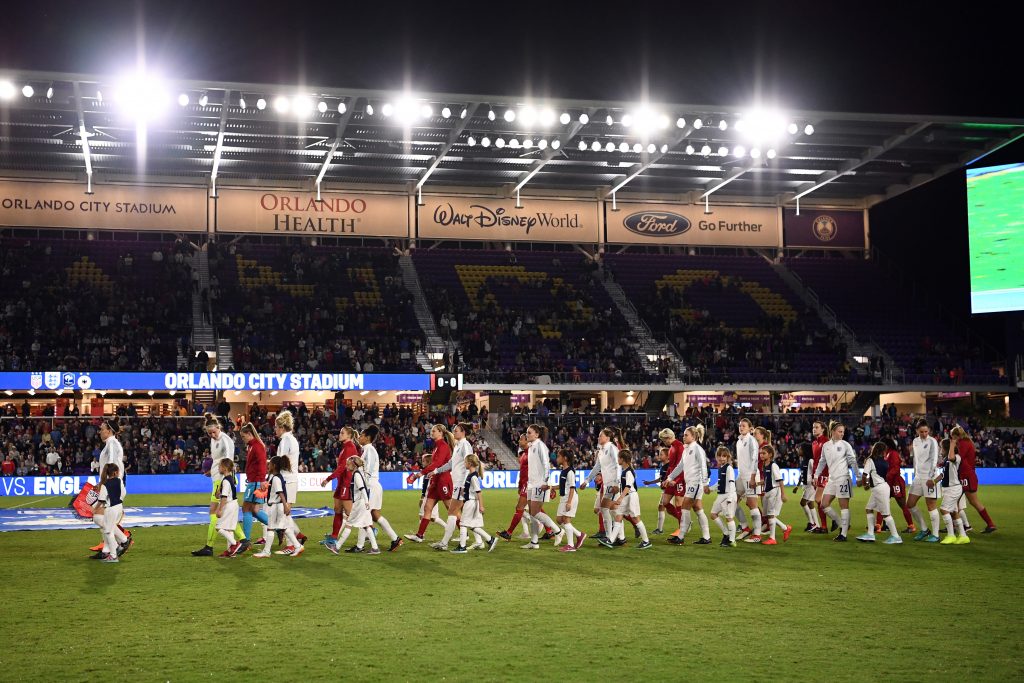 England wanted to win every game, they definitely wanted to beat the U.S. in what was the de facto #SheBelieves Cup final, but the Americans are ranked number one in the world for a reason and they showed in Orlando, that they still have the strength and quality that puts them above the rest. They needed the win to claim the trophy but it took another faintly bizarre goal (OG given to Karen Bardsley on 58 mins) conceded by the #Lionesses to get them that victory and when England came searching for a late leveller (and Ellen White went woodwork-close), there were nerves across that U.S. back five. Not that a draw would necessarily have been a fair result…
The England players were hugely disappointed – as you would expect – but their coach was realistic about the level that the USWNT are at and could see past the result to the many gains made over the past week, in which the team secured second spot in the tournament (their best finish). He feels that better preparation plans would help European sides compete in this cup, as well as our own domestic schedule but that's for discussion at another time.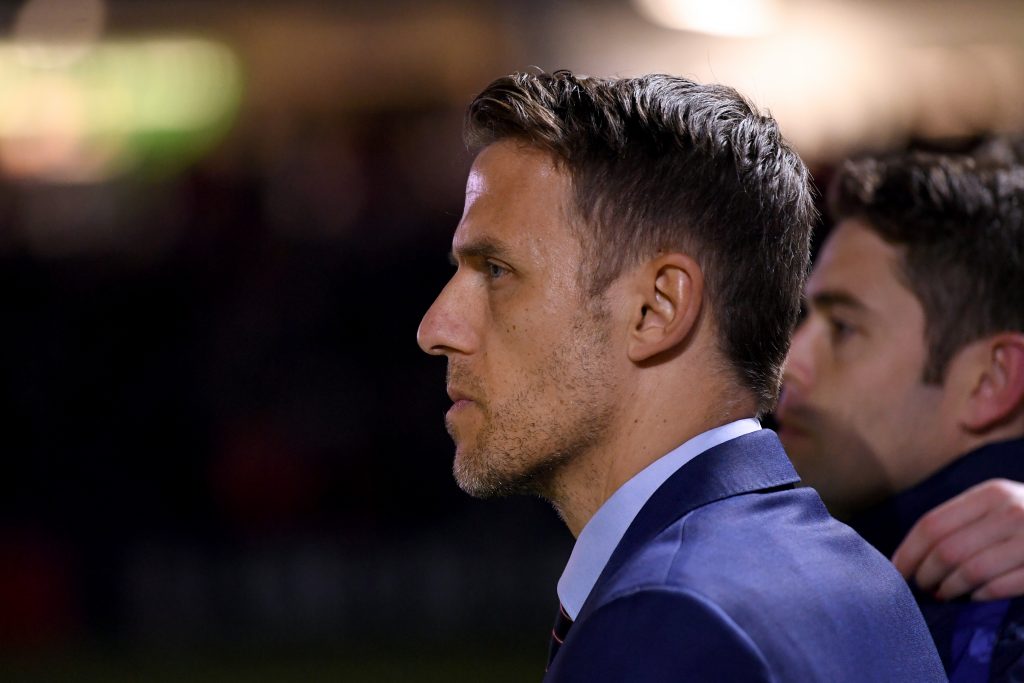 We'll cut our waffle and let Phil Neville do the talking. These were his thoughts reflecting on the game and the tournament as whole:
As a coach you've got to be realistic. I was really pleased with the last 30 minutes when it looked like when they scored, all the fear came out of us and we had nothing to lose and that's the case sometimes, when you go a goal down you lose the shackles. Ideally, I would have liked them to play like that from the first minute but we were up against a good team and I put some young players in, in some positions to see how they would react and they came through it. What I said to them in the end is, "One, remember this feeling of losing, the feeling of seeing them lift the trophy because that's where we want to be but most importantly, learn from the experience you've just had. Because you were up against the best team in the world. We've lost one-nil to an own goal and we're still a little bit behind them, we're at the start of a journey but I think there's enough determination in the dressing room to get there when we get all of our players back.
This final leap to being a team that wins tournaments is always the hardest, it's climbing Mount Everest, where you lose people along the way and I suppose that's why I've been brought in, to breach that gap from third to first. From what I've seen in this tournament, we've got nothing to fear. We played against the American today and they had a good system but I always felt that if we'd shown a little more belief we could have caused them problems. I think if we'd have scored at the end it would have been an unfair result. We'd have won the cup but actually I think in the long run, this defeat might be better for the team than actually winning it. It shows them, when they go back to their clubs, the work that they have to do. And I was under no illusions, even after that France game, that we've still got that big jump to do.
They stayed in the game when they were under the cosh. There was a period in the last 5-10 minutes of the first half when we looked like we were there to be beat, we were on the back foot and looking a little bit ragged. We changed it, I made so many substitutions in the second half because I tried to change the momentum of the game. I think, in terms of the critical moments in this game were 'Can you pass the ball into midfield?' 'Can you receive the ball in midfield?' And 'Can you play through the lines?' And I think in the first half we only did it a little but but I wanted them to do it more. We will review this game because this is the standard now for us. Bosnia won't be a standard because this is the Lebel we want to be at. We've got to be able to take the ball and play out from the back. This game was always going to be the challenge.I enjoyed it more than the other two andI have learned more about my players.
People said before I got this job that women's football is totally different but what I've learnt in the last three games is that it's not actually different. They were talking as if women's football is played on Mars. It's played on the same size pitch, with the same quality players, with the same system, with the same problems that you have on the men's side so this tournament should have dispelled all of the negativity around whether I know enough about women's football. Ultimately, you're coaching a team against the best team in the world and the problems are no different whether you're female or male.
The most pleasing thing looking back over the week or so is that I've got to know my players and that they trust me and I trust them. They're enjoying what they're doing. I'm sure they didn't enjoy that first half and in the second half it was nice seeing Keira [Walsh] and Izzy [Christiansen] passing the ball and Toni [Duggan] when she came on was fantastic. I told them at half time I didn't care if we won or lose, I just wanted them to pass the ball better and I was left at the end with the feeling that at least they tried to do that.
It's frustrating [another scrappy goal conceded] because that's where composure comes into it. You talk about critical moments, composure when the ball is being fired across the box, you've got to keep your composure and clear the ball or communication to let it go into the keeper's hands. But Pugh had a chance one on one before that, so I'm not going to say that that cost us because I felt that around that period they would score a goal.
Abbie McManus's performances have probably been the biggest plus of the tournament. I think she's proven tonight that she can play at this level, without a shadow of a doubt. I saw her play against Chelsea in the WSL and little things stick in your mind. She's played against [Alexandra] Popp and [Dsenifer] Maroszan for Germany and today she was up against [Alex] Morgan and I thought she was outstanding. She took the ball, she tried to do the right things and she's disappointed in there, she's emotional but she can hold her head up high. And now, for a position I thought we were struggling in, we've got Abbie, we've got Steph [Houghton], we've got Mille [Bright], young Gabby George and Leah Williamson, so there's competition for places.
We'll have a little more from the coach, the 'stand-in' captain Lucy Bronze and in-form GK Karen Bardsley later today.