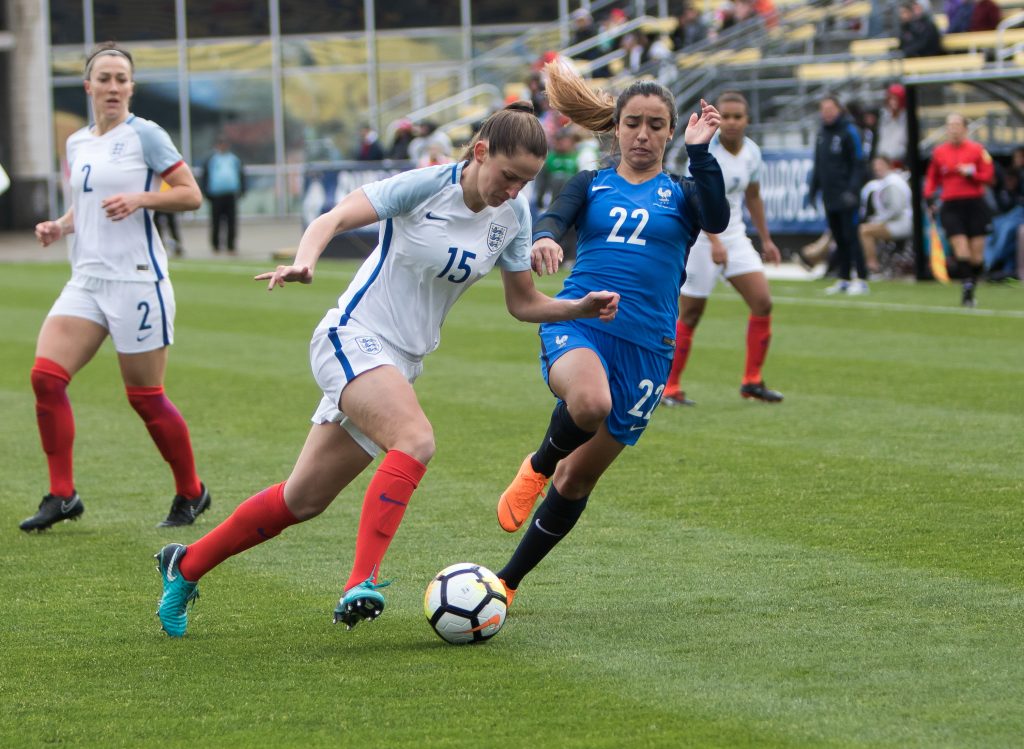 Starting amongst the substitutes, Manchester City's Abbie McManus probably wouldn't have expected to be thrust into the action after just 14 minutes of England's #SheBelievesCup opener with France in Columbus, Ohio. That was exactly how it turned out, though, as the 25-year-old was called to replace the injured Anita Asante in what would be a resounding 4-1 victory over a team England took 43 years to beat (now two wins in three meetings). New Lionesses head coach Phil Neville described her performance as 'fantastic', but what did McManus herself think to it all? She gave her thoughts in the MAPFRE Stadium mixed zone…
SK: Did you get a shock when you got the nod to go on?
AM: Yeah, I don't even know what time I came on in the game. It was early, and I was obviously prepared for it, but I didn't expect to come on so soon. I'm glad I got on the pitch and served my country.
SK: Did you expect to get a game when you got called up for the squad?
AM: Obviously with Phil being new, he wants to see everybody and he's told everyone it's a clean slate. Over the three games I was hoping to get minutes, but so soon into the tournament, no, I didn't expect it, and I didn't expect to get so many minutes in the first game. I'm happy for that and hopefully I've impressed him.
SK: And you've played against some of those players, obviously for City against Lyon (in the Champions League), so it wasn't too daunting?
AM: Yeah, we've played against Lyon and we've played against Montpellier in a friendly, so the girl who got subbed on (Valérie Gauvin), I've played against her before, I knew she was big, strong, she likes to run in behind for the headers. I was prepared for it and obviously we had a strategy and I hope we executed that very well.
SK: What did you enjoy about it most?
AM: Probably the surprise element of coming on. I wasn't worried, I was doing the warm-up knowing I was on the bench, and then all of a sudden I got on the pitch. There were no real nerves, nothing, and I'm glad I got thrown in the deep end. I'm hoping to do the job again.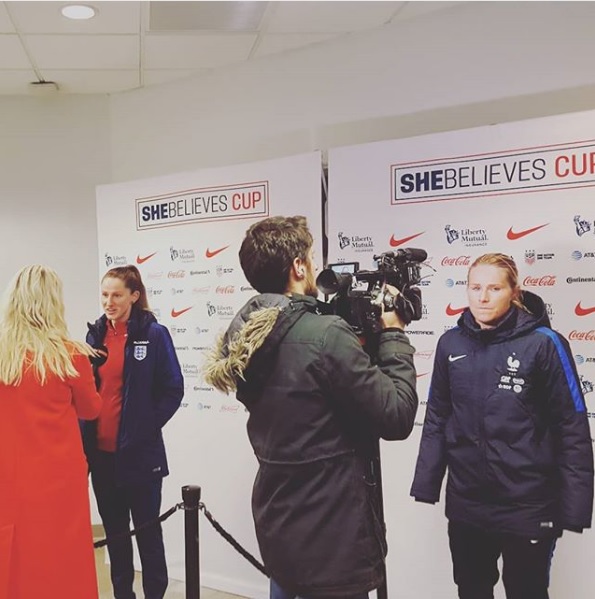 SK: Is it better not having that build-up and worrying about it?
AM: Well, either or. I'm not used to the England environment so anything's new to me. Obviously it's a big stadium, a few fans, but we get that at Man City at home, and when we played Lyon away there was a massive crowd there, so we are all used to that. Obviously for England it's a bit more special.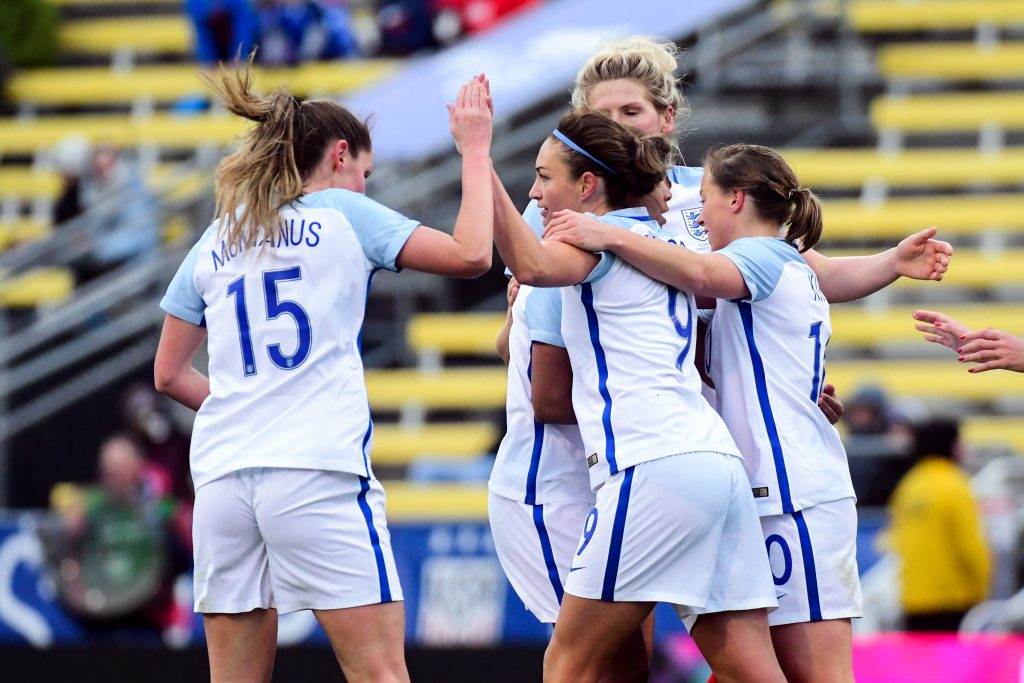 SK: And you've got Keira (Walsh) in front of you and all your (City) teammates around you, so is it kind of natural to come on and carry on playing in that way?
AM: Yeah, obviously I've never played with Millie (Bright) on the left of me before. I've played with Lucy (Bronze) and Demi (Stokes) before so backline-wise, with KB (Karen Bardsley) the goalkeeper, Keira in front of me, Izzy (Christiansen), Jill (Scott), there are a lot of Man City girls here. You do feel a little bit like home, but with my new partnership with Millie in Steph's (Houghton) absence, I'm hoping we work well together.
SK: Have you had any messages from home?
AM: I've not seen my phone yet, so I'm hoping I've got a few messages! When I get back on the wi-fi at the hotel I'll probably get a few ping through.
SK: When you've had time out injured like you have, do you sort of pinch yourself when you think that you're here now?
AM: Yeah, my injury a couple of years ago came at a bad time because I was playing centre-half for City and I think we kept eight clean sheets on the bounce. Then I got my ankle injury which set me back and that's when Millie Bright first got called in for England, so you do kick yourself, but I came back stronger from my injury, I worked in the gym, which was my weakness in my game. I'm happy that I'm back now.
SK: And is it quite nice because quite often it would be you and Megan (Campbell) sitting in the canteen at City, everyone else is away on international duty and you're thinking 'when is my chance coming?'
AM: Yeah, it is usually one-on-ones with (Man City boss) Nick Cushing back home! But it's all progress on myself, so one-on-ones with the coach, it's any player's dream. Either way, I'm learning at England and I'm learning back at Man City, so I'm happy either way.